Haunted Places in Virginia
Documented with settlers from as far back as the 1500s, Virginia is a state with an unbelievable amount of history and haunts.
Thirsty for a fright? Gadsby's Tavern Museum in Alexandria can serve it up as this multistory 18th Century brick building is home to a restless female spirit that's been seen over the centuries floating between the walls! More Haunted Virginia »
Featured Haunts
in Virginia
Haunts in Virginia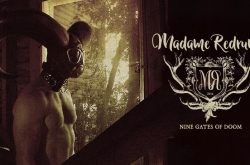 717 Rockfish Rd, Waynesboro, VA, United States
Madame Redrum's will be operating 10 nights this year. Opening Night is Friday September 28fh (followed by Saturday, September 29th) and we will be open Friday and Saturday nights through October. Our final night for 2017 will be Saturday, October 27th.
The ticket booth is open from 6:30pm until 10:30pm
Madame Redrum's Nine Gates of Doom Do you have what it takes to make it through Virginia's most unique and terrifying haunted house? Enter the shadow realm,… Read more…