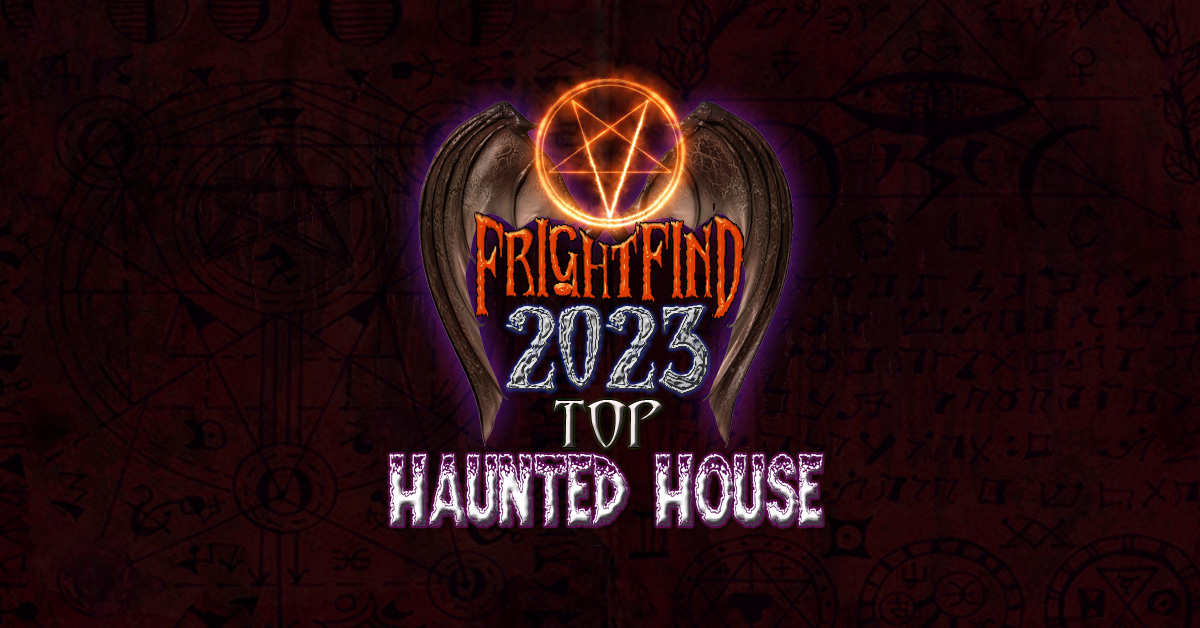 2023 Guide to Haunted Houses in Every State
As we embrace the season feared by many to be the darkest time of the year, there's a switch that gets flicked in the depths of the human psyche. We start to hunger for thrills and chills in all their manifestations. You can't escape the spooky graveyard displays popping up in the quietest corners of the suburbs, or the expertly sculpted pumpkins with terrifyingly jagged grins. Your fashion choices morph, taking on a darker, more ominous tone as the spirit of Halloween descends. It's the season of joy and terror, the season of haunted houses!
We won't be rating or ranking the scare factor of any blood-curdling clowns (although we all know Pennywise tops that list). Our goal is simple: to ensure you have a haunted house to visit in every state, with a handful more for the bravest amongst us. Some attractions draw crowds in their thousands; others, only the bravest few. We have some recurring popular haunts and some fresh spine-chilling new entries. The wait is over – Prepare yourself for FrightFind's must-visit haunted houses across all states – 2023!
"Sometimes human places, create inhuman monsters."
                                                            —Stephen King
This warehouse is waiting to store your soul.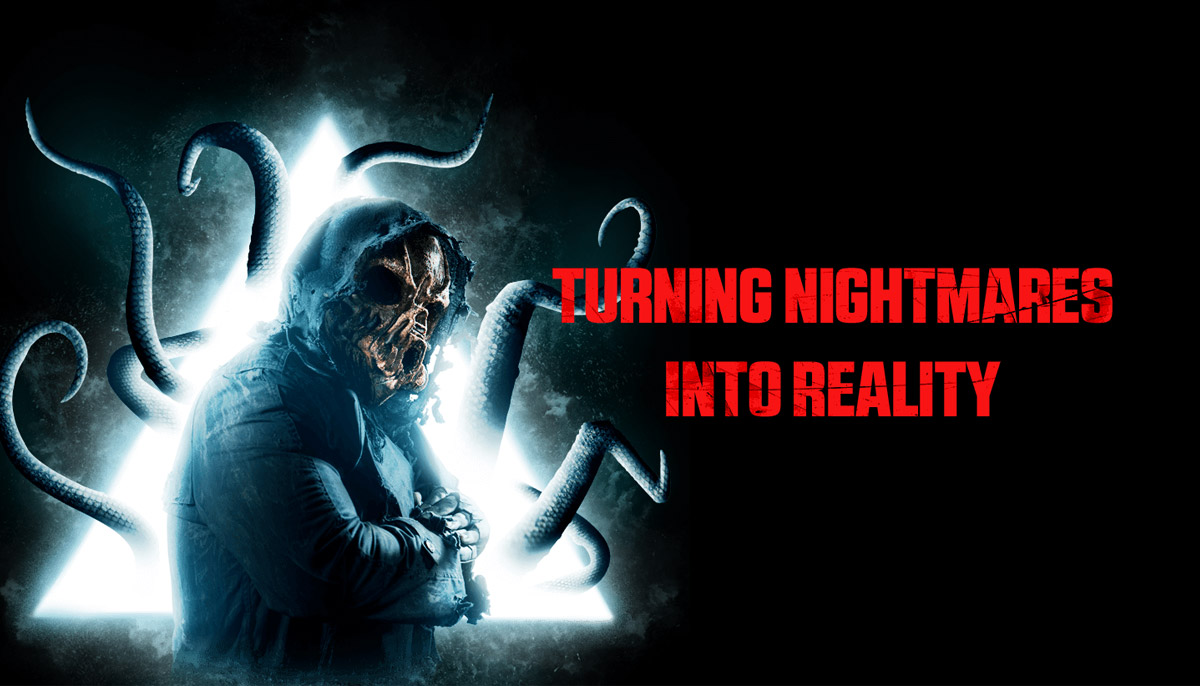 The most captivating haunted attractions are those that reel you in with a spine-tingling backstory, plunging you directly into the heart of terror. Warehouse 31, nestled in Pelham, Alabama, wickedly prides itself on transforming nightmares into tangible fear. The plot? A parallel realm, ominously dubbed "The Rift," has been haphazardly unveiled, unleashing "The Creatures of the Rift" into our reality. The violent tearing open of interdimensional doors has bloody repercussions, distorting the fabric of space and time into an elaborate labyrinth of over fifty baffling mazes that you and your friends must navigate to escape. Amp up the fright factor by choosing the 3D enhancement, or take on the unique "Lights Out" challenge where you dodge the creatures in complete obscurity, guided solely by the glow of a lantern.
FrightFind It: Warehouse 31 in Pelham, AL
Runner-Up: Arx Mortis in Killen, AL
More Top Haunted Houses in Alabama | Back to Top
It's like visiting hell, only colder.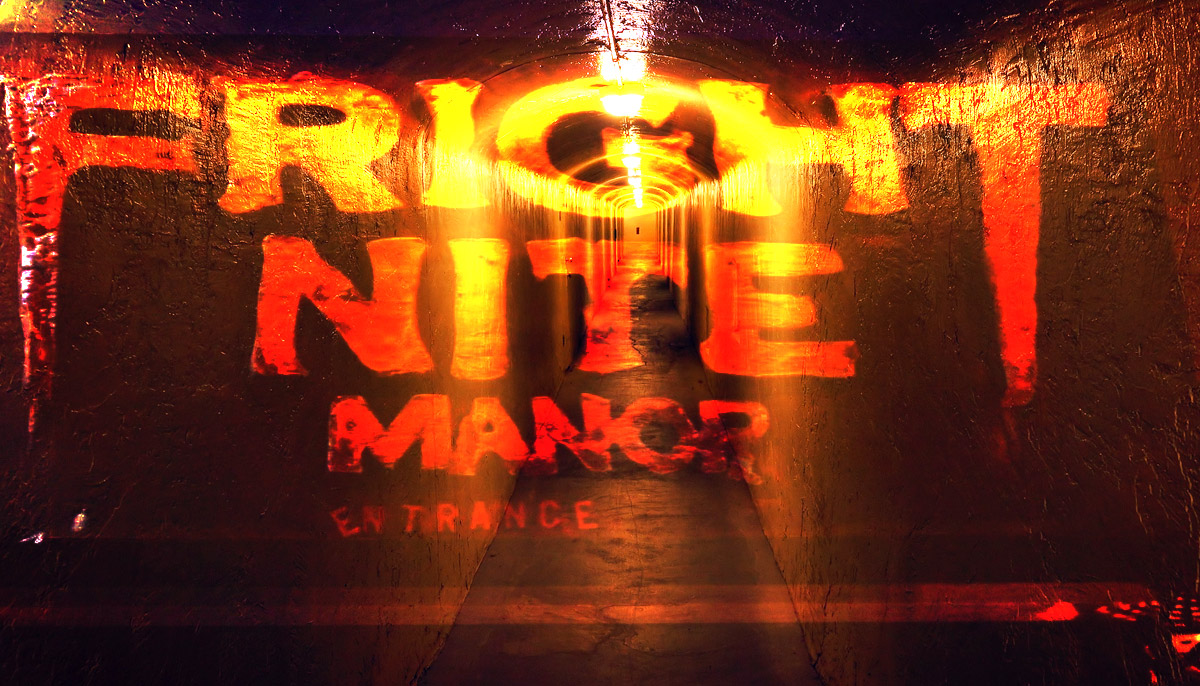 For the sixth consecutive year, Fright Night Manor in Anchorage, Alaska, has been crowned the state's top horror attraction! Established in 1985, this mostly family-friendly experience may currently be on the lookout for a new location, but rest assured, the frights will continue. Known for its clown-centric theme, with a specific focus on a gigantic clown room, it also offers separate zones dedicated to 'Nightmare on Elm Street' and Zombies, and a display of enormous spiders. Your ticket will immerse you in terrifying 3D effects, with spine-chilling surprises lurking around each corner, this is a thrill-seeker's paradise. However, it might be too intense for the youngest family members.
FrightFind It: Fright Night Manor in Anchorage, AK
More Top Haunted Houses in Alaska | Back to Top
Arizona Top Haunt: 13th Floor Haunted House
60,000 square feet of horror.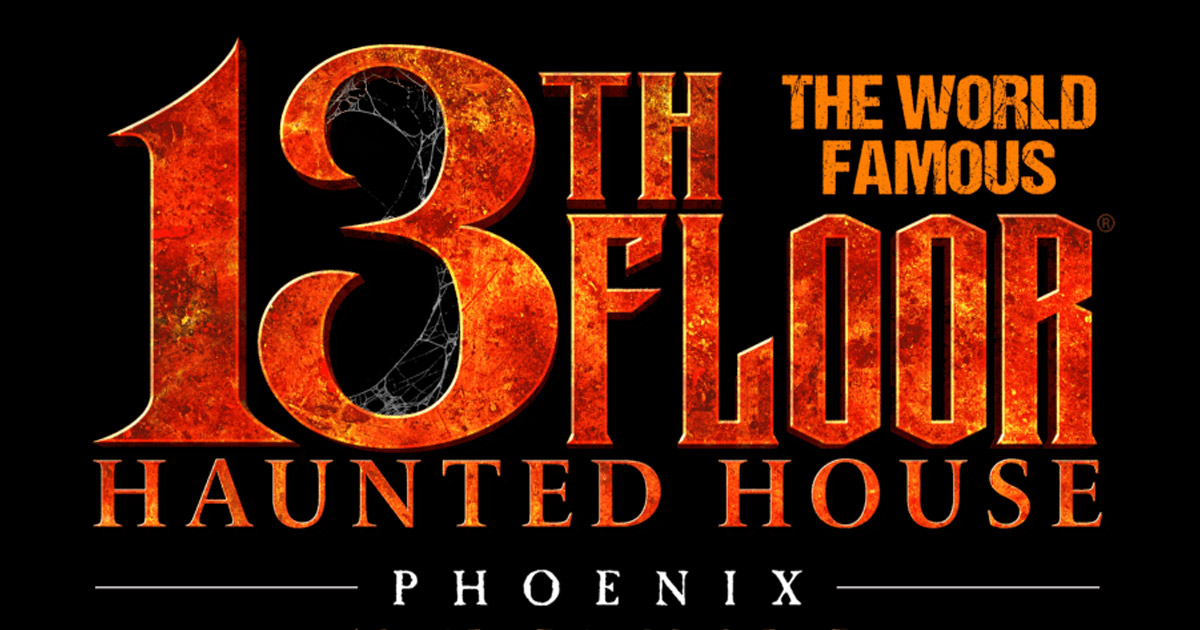 13th Floor Haunted House is a highly immersive horror-themed attraction based in Arizona. Known for its chilling theatrical performances, intricate set designs, and professional makeup, this haunted house delivers a spine-tingling experience to visitors seeking adrenaline-fueled thrills. The 13th Floor Haunted House consistently scores high in visitor reviews, solidifying its stature as one of the must-visit attractions during the Halloween season.
Beyond the thrills, The 13th Floor Haunted House also provides visitors an opportunity to dive into the realm of folklore and urban legends, each with a unique theme that adds to the eerie ambiance. Whether it's navigating through a post-apocalyptic city overrun by zombies or finding a way out of a cursed, creepy mansion, the narratives are designed to push the limits of one's fears, making it an unforgettable adventure. Additionally, the rotating themes and yearly updates keep visitors coming back for more terror, guaranteeing a fresh experience with every visit.
FrightFind It: 13th Floor Haunted House
Runner-Up: Mount Mayhem in Phoenix, AZ
More Top Haunted Houses in Arizona | Back to Top
There are 501+ resons to visit this haunt.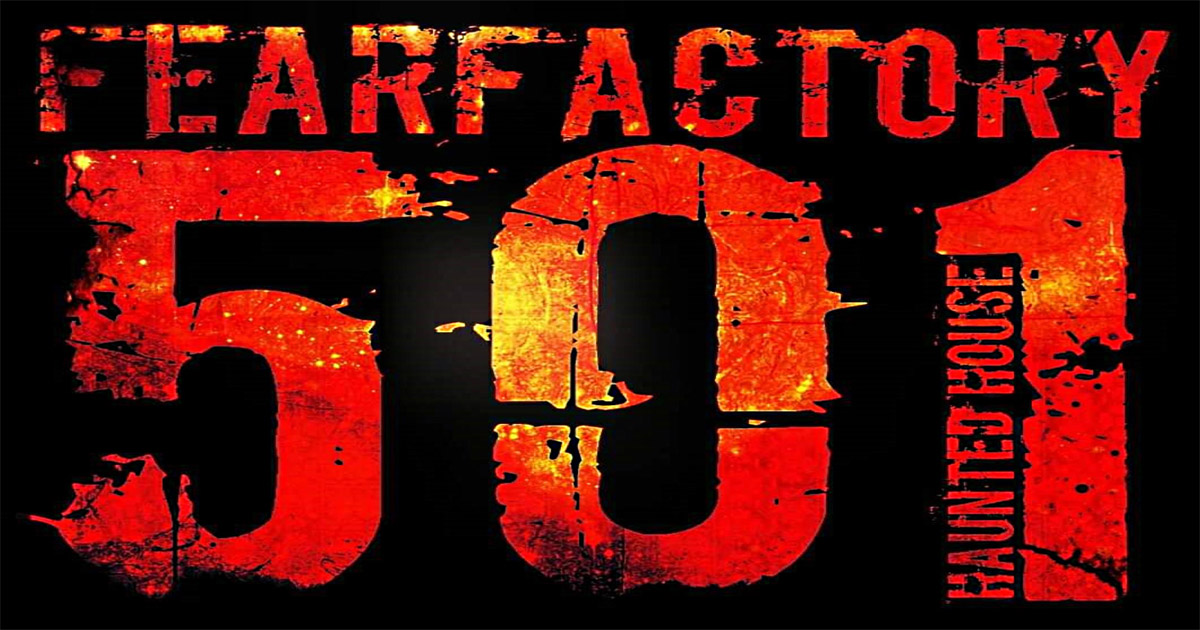 Fear Factory 501 is a thrilling haunted house attraction located in Jacksonville, Arkansas. This immersive entertainment venue is renowned for its heart-stopping scares and highly detailed sets, providing an unforgettable experience for fans of horror and suspense. From spine-chilling sound effects to realistically creepy characters, every aspect of Fear Factory 501 is designed to amplify the fear factor and ensure a spine-tingling adventure that will linger in your memory long after your visit
FrightFind It: Fear Factory 501 in Jacksonville, AR
Runner-Up: Carpenter's Mortuary in Gentry, AR
More Top Haunted Houses in Arkansas | Back to Top
The Year of the Boat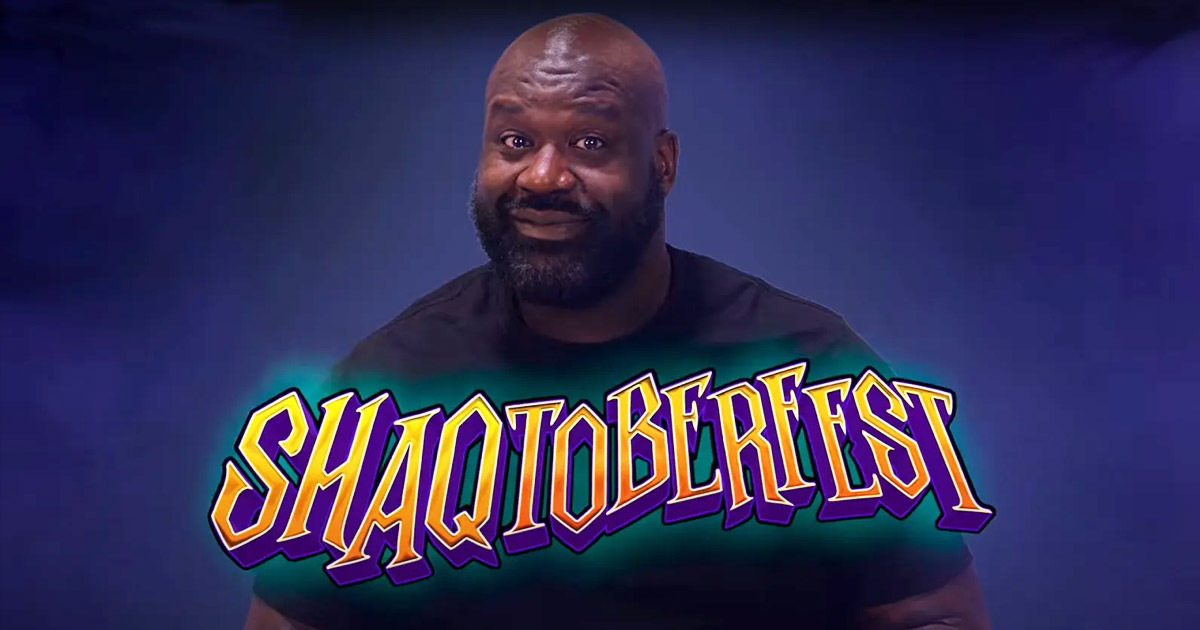 Upon entering the mysterious realm of Shaqtoberfest, you are met with an intimidating horde of specters, fiends, and various other terrifying entities. The macabre mansion, a primary feature, is painstakingly constructed to provoke a sense of dread with its superbly detailed decor and startling frights. This abode is decidedly not for the squeamish, and promises to deliver a deeply engaging and genuinely terrifying encounter. Did we mention it's on the haunted Queen Mary?
FrightFind It: Shaqtoberfest in Long Beach, CA
Runner-Up: Fear Overload in San Leandro, CA
More Top Haunted Houses in California | Back to Top
Nothing bad ever happens on the 13th floor. Right?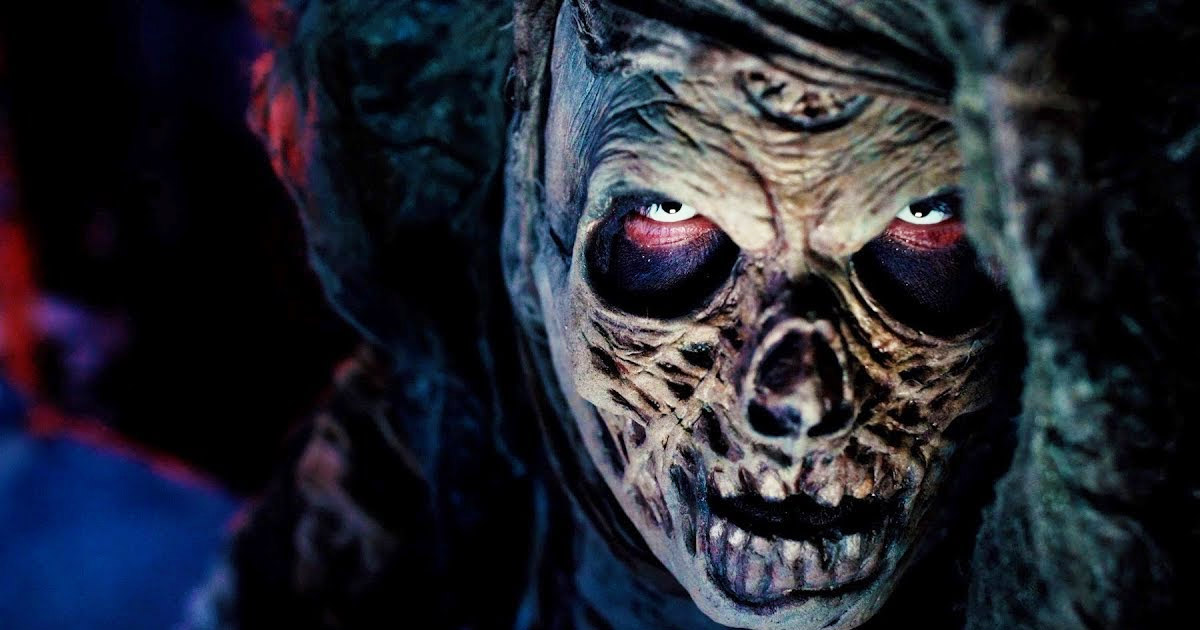 The 13th Floor Haunted House in Denver offers an immersive and spine-chilling experience that's unmatched. As one of the most recognized haunted attractions in the nation, it's not for the faint-hearted. The meticulously designed sets, professional actors, and state-of-the-art animatronics work together to create an environment that feels truly haunted. Each year, the team behind the 13th Floor Haunted House goes above and beyond to introduce new, heart-stopping themes and scares, ensuring that even frequent visitors are kept on their toes. It's a must-visit destination for thrill-seekers and horror enthusiasts.
FrightFind It: 13th Floor Denver in Denver, CO
Runner-Up: Haunted Field of Screams in Thornton, CO
More Top Haunted Houses in Colorado | Back to Top
Real Farm. Real Woods. Real Fear.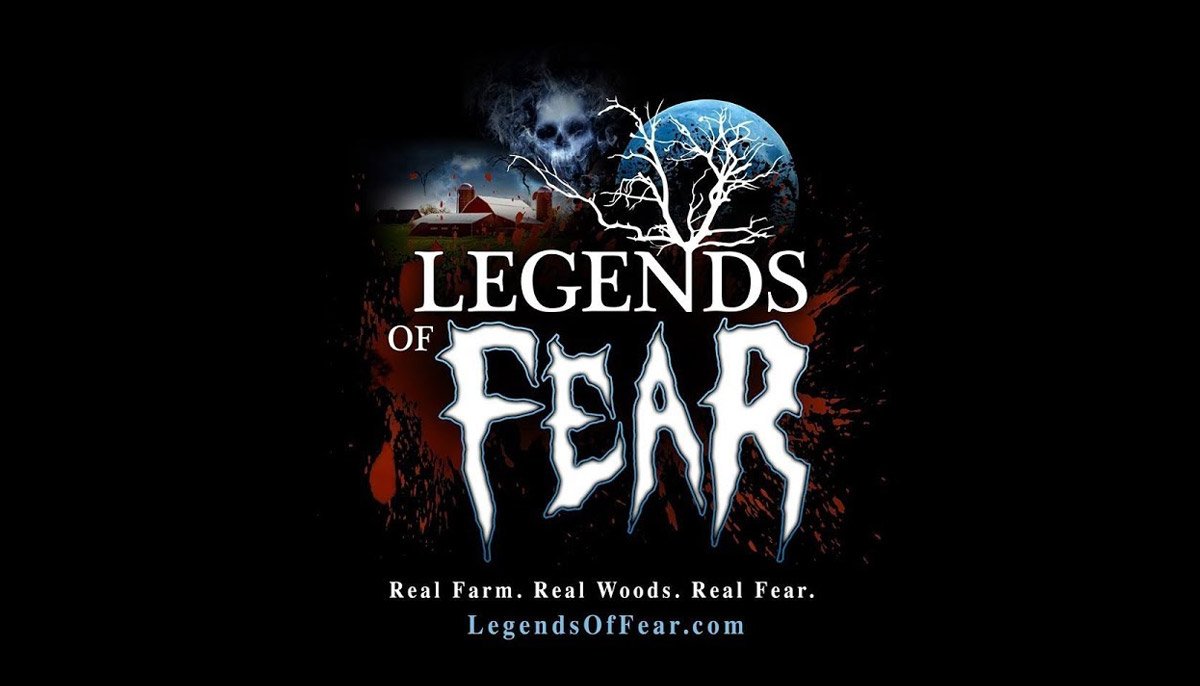 Step into the world of the eerie and uncanny at Legends of Fear in Connecticut! This haunted house is not for the faint-hearted, promising a thrilling journey into the spine-chilling realms of the supernatural. Ranked one of the best haunts in America, this is an attraction that's sure to make your heart race and your skin crawl! Their biggest attraction, the chilling Haunted Hayride, takes you on a mile-long journey through the dark woods and fields, with more than 70 spooky actors and 30 terrifying scenes that are guaranteed to send shivers down your spine.
Remember, fear is not an illusion here, but a terrifying reality. Visit Legends of Fear for a spooktacular experience that will stay with you long after you leave. But beware, you might just bring a few ghostly friends home with you!
FrightFind It: Legends of Fear in Shelton, CT
Runner-Up: Fright Haven in Stratford, CT
More Top Haunted Houses in Connecticut | Back to Top
Eight Levels of Pure Hell!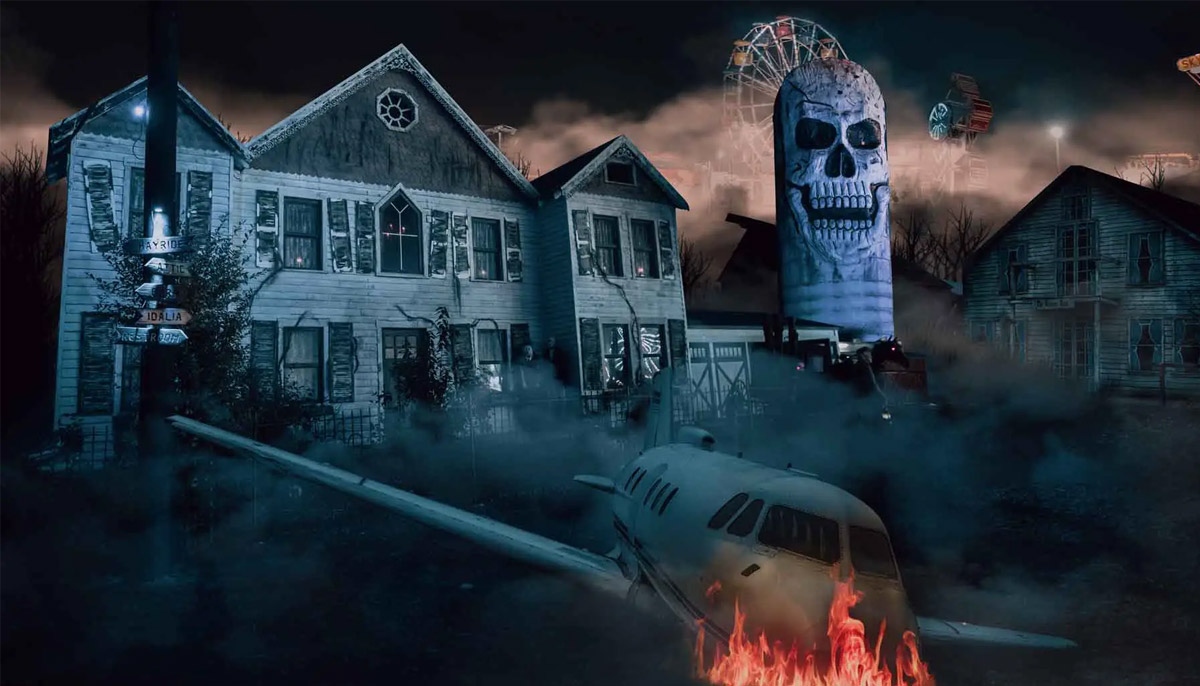 Renowned for its hair-raising haunted attractions, Frightland stands unrivaled in Delaware. Esteemed media outlets like Forbes and The Travel Channel have labeled it as one of the most fearsome across the nation. Beyond its thrilling haunted house, Frightland also offers an assortment of amusement park rides, ensuring a heart-pounding experience for horror park enthusiasts. The attention to detail in their horrifying special effects is evident as visitors shriek in The Attic, haunted by the echoes of elusive laughter from the depths of the shadows. The Zombie Prison poses a daring escape challenge, as visitors are confronted with the gory desperation of the undead striving to break free. With a range of ticket options for various attractions, Frightland remains Middletown's best and most terrifying hidden gem.
FrightFind It: Frightland in Middletown, DE
Runner-Up: Nightmares Haunted House in Laurel, DE
More Top Haunted Houses in Delaware | Back to Top
Nothing like a Corn Dog while you run for your life!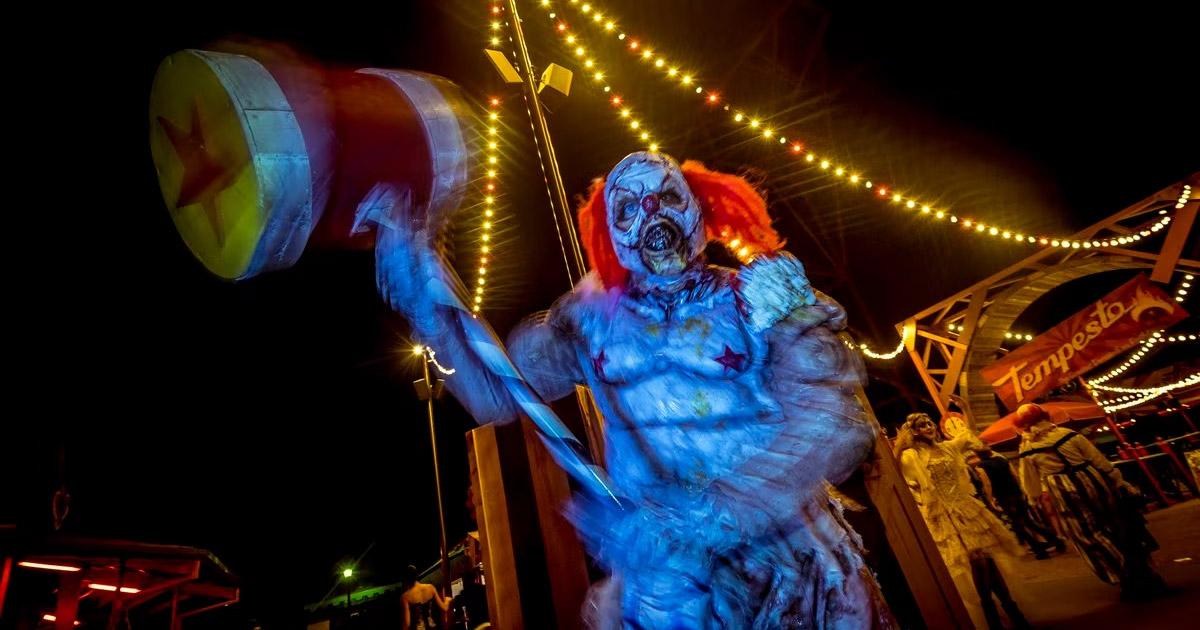 Howl-O-Scream at Busch Gardens is an annual Halloween event that transforms the popular amusement park into a hauntingly delightful landscape. As the sun sets, the park shrouds itself in a creepy ambiance, attracting thrill-seekers who relish the combination of chilling scares and exhilarating rides. Attractions range from haunted houses with intricately designed sets to scare zones populated by wandering monsters. The event also features night-time performances of Busch Gardens' famous rides, adding a spine-tingling twist to their usual thrills. Despite the scares, Howl-O-Scream maintains an element of fun, making it a sought-after event every Halloween season.
FrightFind It: Howl-O-Scream At Busch Gardens in Tampa, FL
Runner-Up: Murder House in Tampa, FL
More Top Haunted Houses in Florida | Back to Top
Take a dip in the lake they said! It will be fine.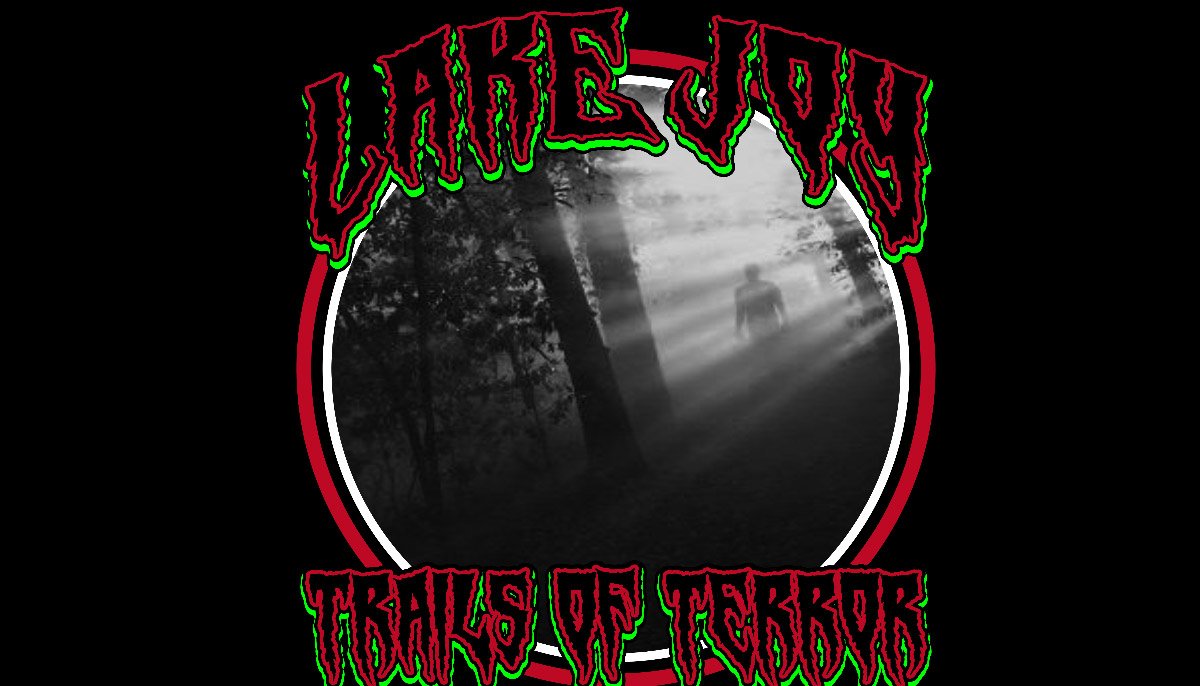 Lake Joy may sound like a serene retreat for solitude and peace, but the name is a deceptive lure into their chilling Trails of Terror! It's an entirely outdoor fright attraction nestled in the bleakest of forests, home to a troupe of menacing clowns, maimed women, and potential werewolves that lurk beneath the brilliance of the full moon. This haunt in mid-Georgia consistently receives five-star reviews on social media, and now offers enhanced features such as fast-passes and glow sticks. Once you witness the horrors within these woods, you'll appreciate any edge to escape unscathed. Doors open at twilight, and close when… the final victim is dragged away.
FrightFind It: Lake Joy – Trails of Terror in Kathleen, GA
Runner-Up: Camp Blood in Carrollton, GA
More Top Haunted Houses in Georgia | Back to Top
Not Responsible For Nightmares!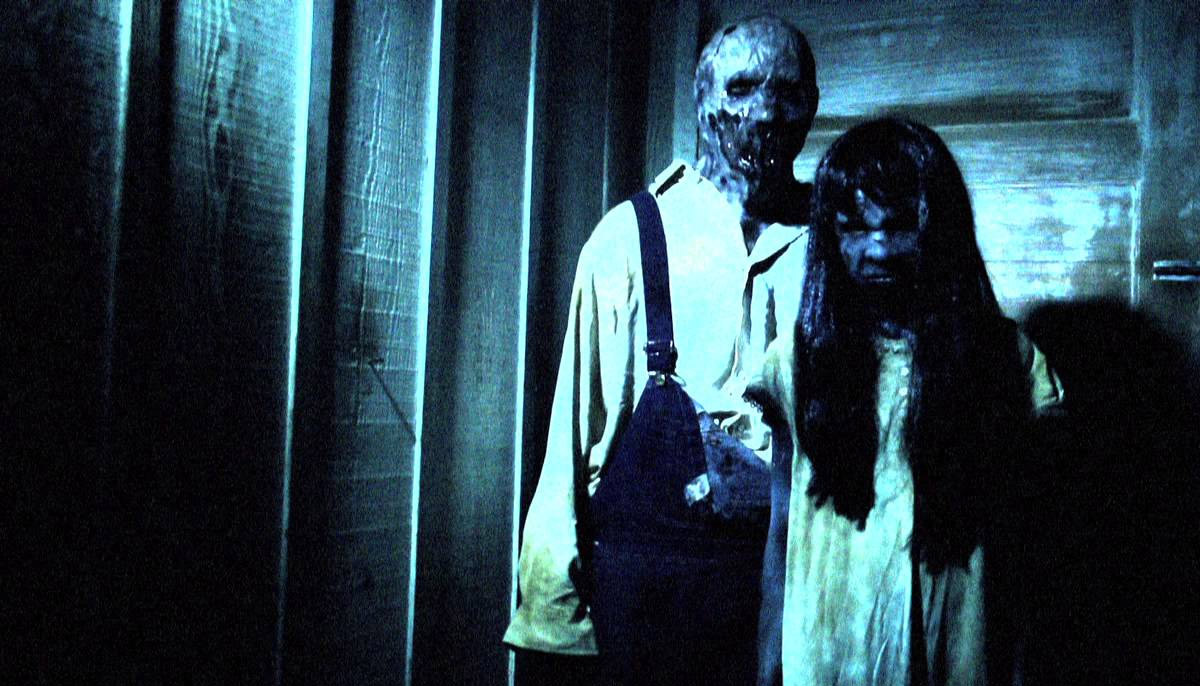 Recognized as one of MSN's Top 20 Haunted Attractions and featured on networks like the SyFy Channel and The Travel Channel, the Haunted Plantation is not for the fainthearted. Not to mention its mention in Buzzfeed, this real-life haunted plantation located in Waipahu has made a name for itself as the most terrifying spot throughout the Hawaiian Islands. The plantation area is teeming with over sixty horrific and monstrous characters, each with a hair-raising agenda for unprepared visitors. If you find yourself anywhere in Hawaii, it's worth making a detour to experience the Pacific's most chilling thrill. However, be sure to bring along plenty of companions for moral support – you'll need them for the post-visit trauma counselling.
FrightFind It: Hauntyed Plantation in Waipahu, HI
More Top Haunted Houses in Hawaii | Back to Top
Halloween fun in a real haunted building!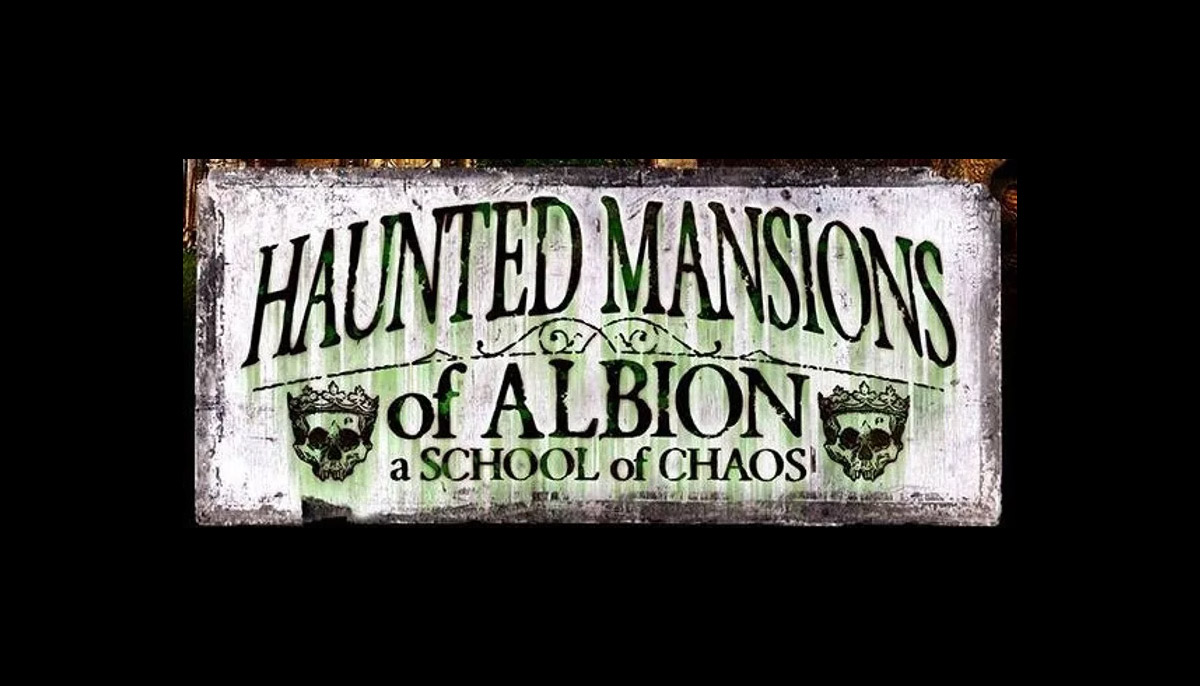 Etched above the entrance of Idaho's premier spooky experience, you'll find the words: "Haunted Mansions of Albion: A School of Chaos". Claiming the title of the biggest haunted attraction in the Northwest, the School of Chaos devilishly beckons. Visitors join as the fresh recruits at Albion State and commence a terrifying journey through haunted classrooms, ominous tunnels, and multiple levels of pure dread. As the unsettled spirits of Albion State remain unexorcised, this terrifying experience promises an unsettling journey from the moment you set foot on the premises, with a commitment to guaranteed scares even in the queue. Did we mention that this eerie attraction is ensconced within a genuinely haunted edifice?
FrightFind It: Haunted Mansions of Albion in Albion, ID
Runner-Up: Requiem Haunted House in Caldwell, ID
More Top Haunted Houses in Idaho | Back to Top
The longest running "Outdoor Haunted Attraction" in Illinois.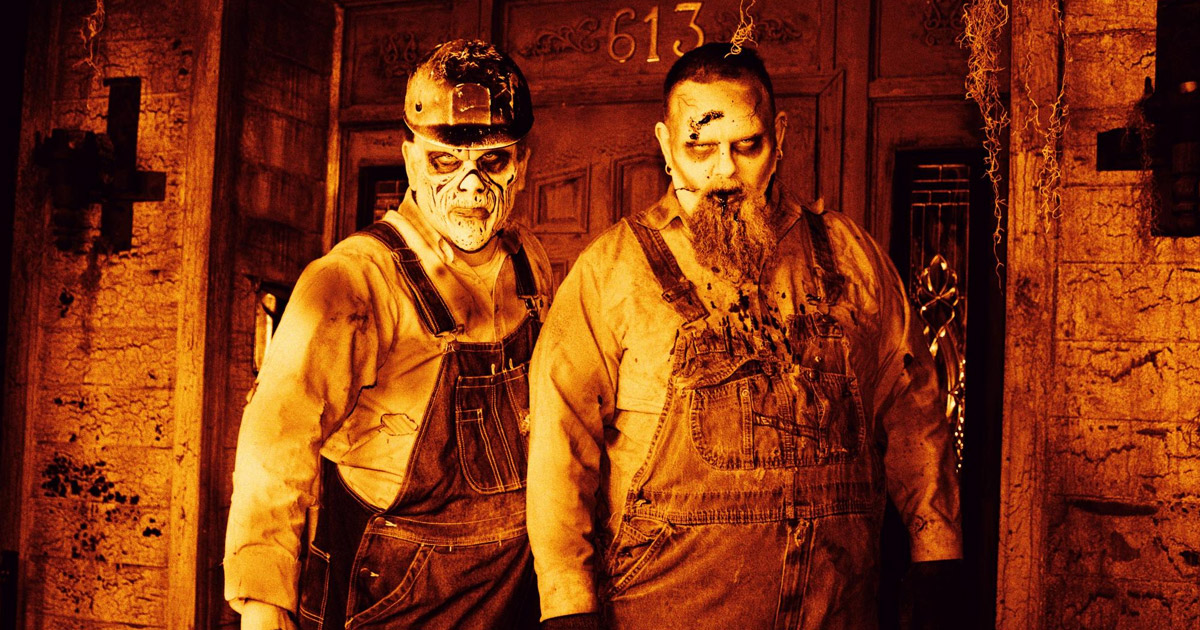 Spook Hollow, located in Marquette Heights, Illinois, has a well-earned reputation as one of the most thrilling haunted attractions in the state. Known for its intense and immersive experience, it offers a bone-chilling journey through an intricate maze of terror. The haunted house, driven by a cast of dedicated and frighteningly convincing actors, employs state-of-the-art special effects to bring its macabre scenes to life. Every room and corridor in Spook Hollow is designed to tap into your deepest fears, ensuring an unforgettable experience for adrenaline junkies and horror enthusiasts alike.
FrightFind It: Spook Hollow in Marquette Heights, IL
Runner-Up: Nightmares Basement of the Dead in Aurora, IL
More Top Haunted Houses in Illinois | Back to Top
Best bang for your buck!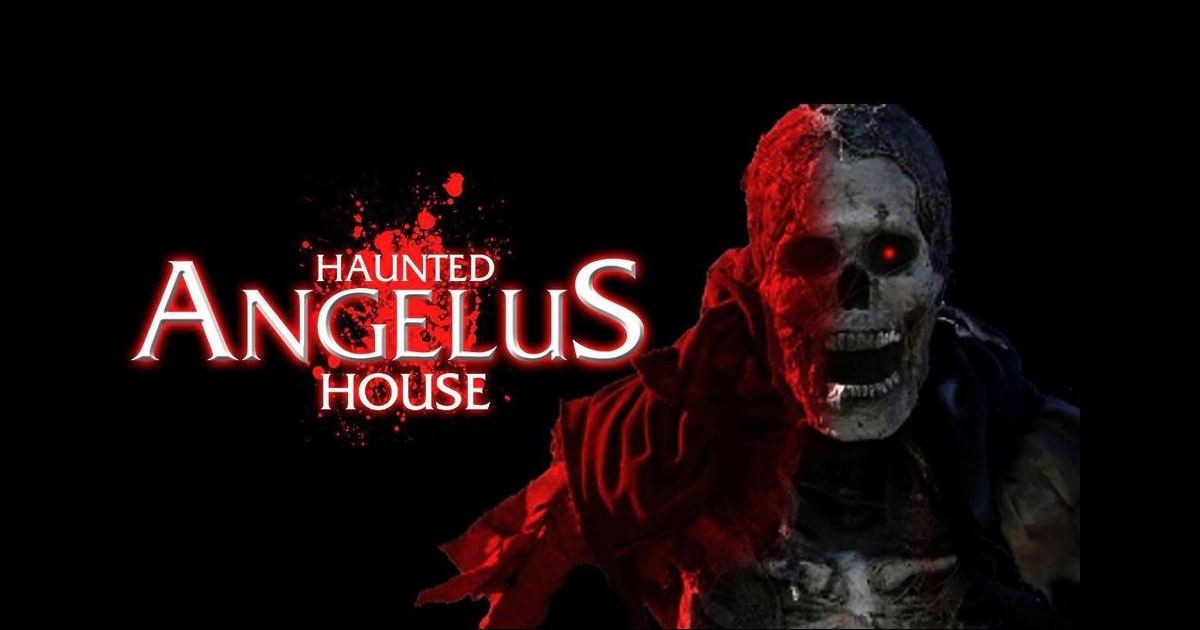 Nestled in the heartland of Indiana, the Haunted Angelus House provides a spine-chilling experience for those who dare to tread its eerie pathways. It is known far and wide for its detailed and immersive set design, topped with a cast of frightfully convincing actors who know just when to give you a good scare. Each year, the organizers curate a unique theme, ensuring that the fear factor never dissipates. Despite its spooky reputation, it maintains a community focus, with all proceeds going towards The Angelus, a home for disabled individuals. This makes the scare not only thrilling but also heartening, knowing that every shriek and gasp supports a noble cause.
FrightFind It: Haunted Angelus in Indianapolis, IN
Runner-Up: Hanna Haunted Acres in Indianapolis, IN
More Top Haunted Houses in Indiana | Back to Top
So sinister, you have to be 12 to get in!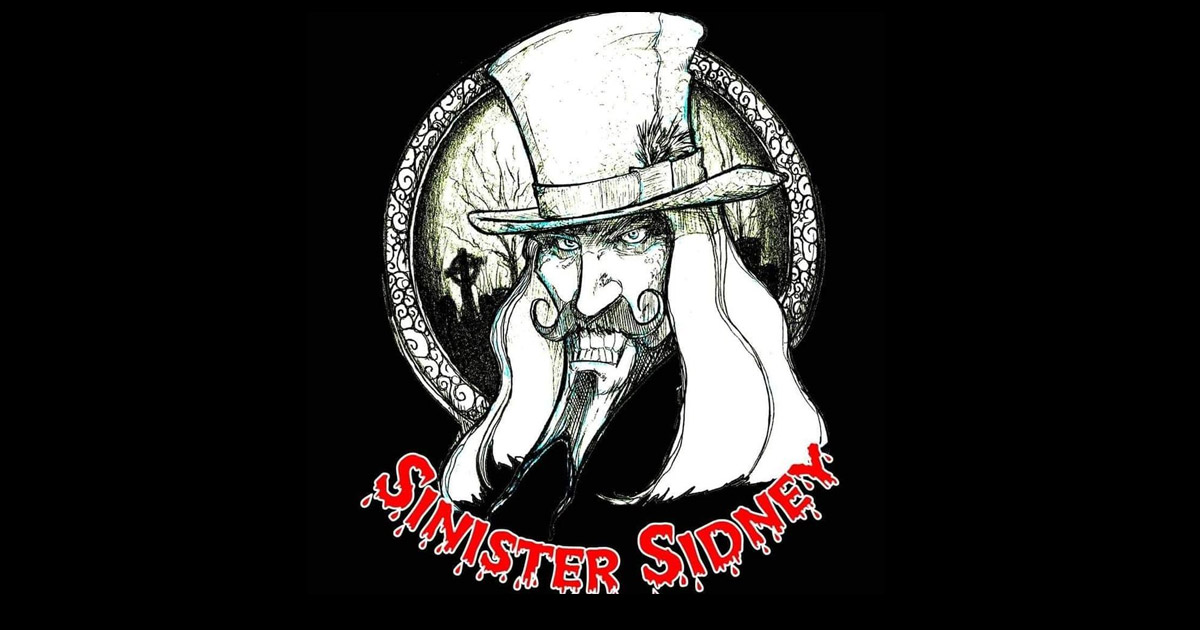 Sinister Sidney is a renowned haunted house attraction that sends shivers down the spines of its visitors. Each year, as Halloween draws near, this eerie destination comes alive with chilling specters and spooky decorations that provide a delightfully terrifying experience. Sinister Sidney's popularity is a testament to its creatively-crafted horror scenes and the commitment of its actors who go above and beyond to create a genuinely frightening atmosphere. It truly is a place where nightmares live, instantly becoming a must-visit locale for thrill-seekers and horror enthusiasts.
FrightFind It: Sinister Sidney in Sidney, IA
Runner-Up: Thrasher's House of Terror in Mount Pleasant, IA
More Top Haunted Houses in Iowa | Back to Top
13 Years of Medical Malpractice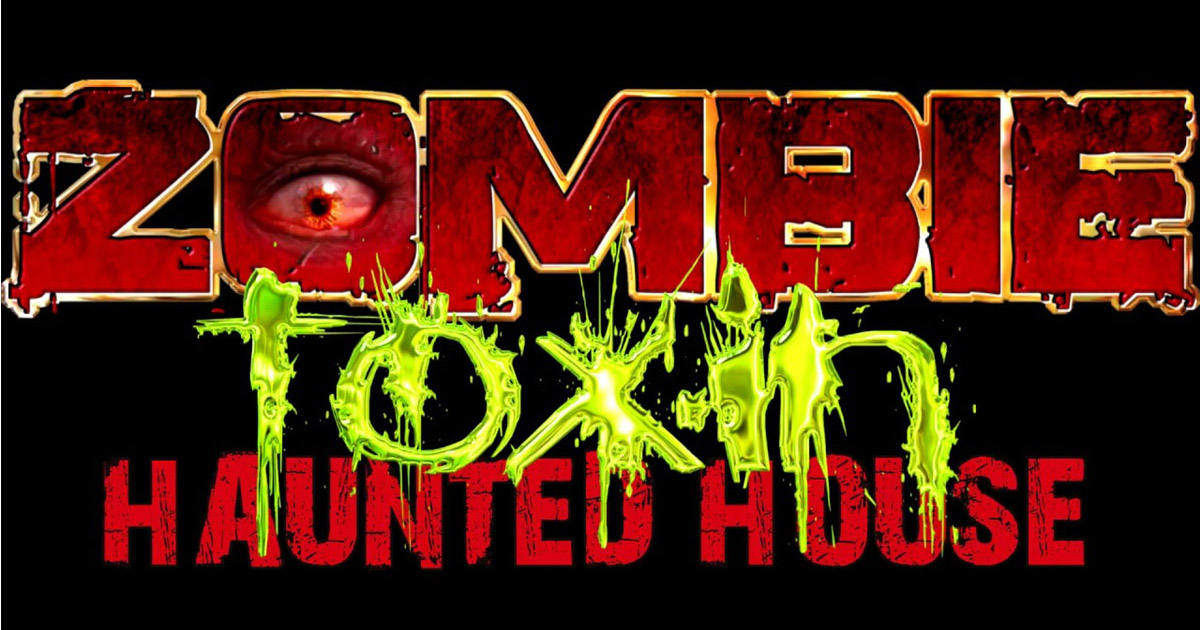 Zombie Toxin Haunted House is a thrilling, immersive experience designed for those seeking an adrenaline rush. The attraction boasts a labyrinth of spine-chilling scenarios where visitors encounter the undead, portrayed by talented actors in impressively detailed makeup. Every twist and turn in this macabre maze is designed to evoke suspense and intrigue. In addition to the haunted house, the venue also offers other spine-tingling attractions such as an eerie escape room and a haunted hayride, making it a must-visit destination for horror enthusiasts.
FrightFind It: Zombie Toxin in Junction City, KS
Runner-Up: Field of Screams in Maize, KS
More Top Haunted Houses in Kansas | Back to Top
That's no friendly ghost in your attic!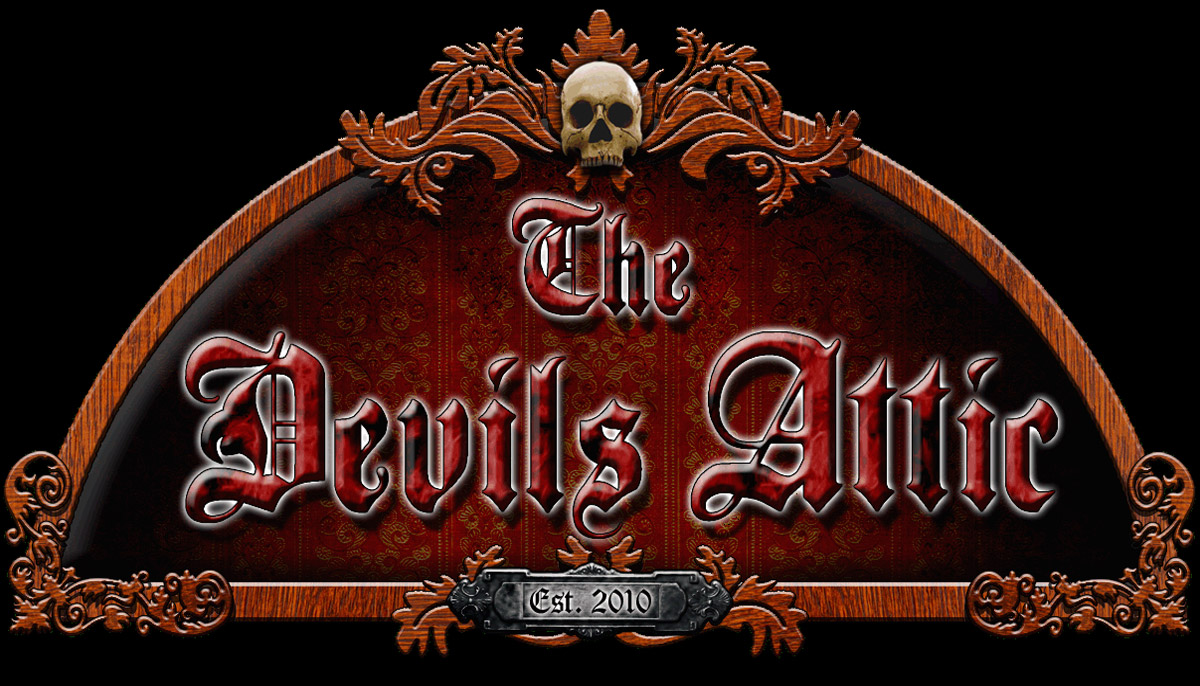 From the inception of existence, the malevolent force commonly referred to as the Devil has been amassing a collection of the most vile and fearsome souls known to have traversed the realm of the living. Millennia has passed, and now the Devil stands poised to release this horde of nightmarish entities upon those daring enough to step into The Devil's Attic. Situated in Louisville, Kentucky, The Devil's Attic stands as the foremost horror attraction in the state, boasting over 104 (meticulously tallied) awards in the horror industry since its inception in 2011. This year is set to surpass all others, as the Devil plans to unleash not only his horrific collection of tormented souls but also monstrous incarnations of legendary horror creatures, promising to petrify you until the night's end…and possibly beyond!
FrightFind It: The Devil's Attic in Louisville, KY
Runner-Up: The Haunted Hotel in Louisville, KY
More Top Haunted Houses in Kentucky | Back to Top
An icon of New Orleans!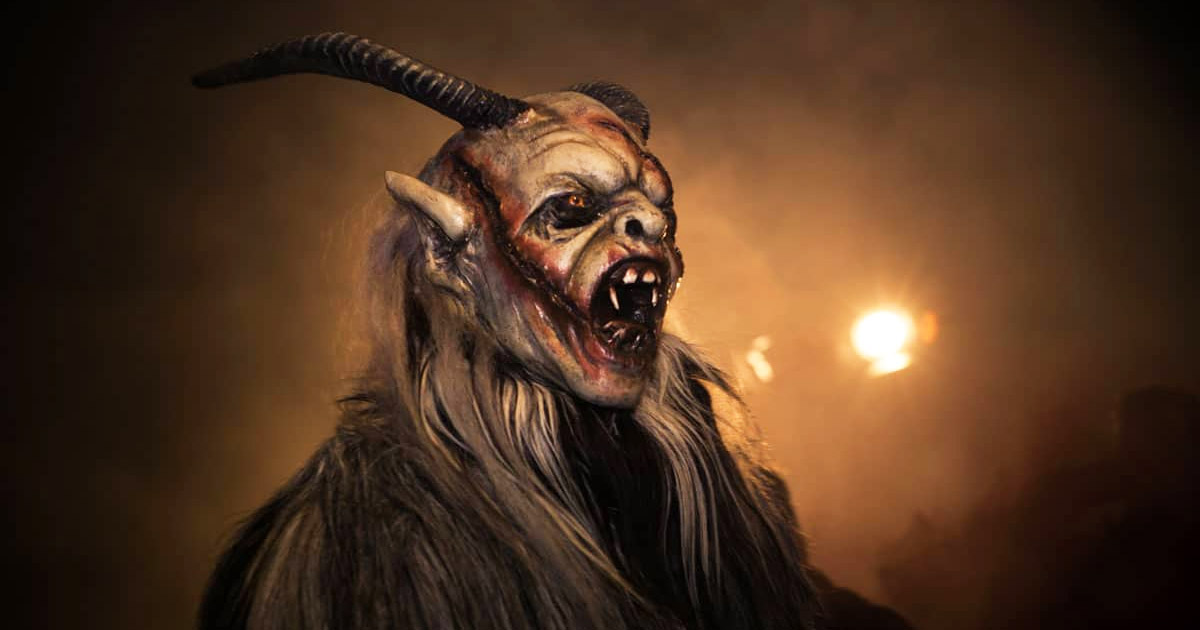 The Mortuary Haunted House, located in the heart of New Orleans, is an iconic attraction renowned for its chilling atmosphere and bone-chilling experiences. The haunted house is aptly situated in a 19th-century mansion, previously a functioning mortuary, making it an eerily authentic location for thrill-seekers. Known for its intricate designs, special effects, and professional actors, The Mortuary Haunted House crafts an immersive and terrifying journey through the realms of horror, making it a must-visit destination for those seeking an adrenaline rush.
FrightFind It: The Mortuary in New Orleans, LA
Runner-Up: RISE Haunted House in Tickfaw, LA
More Top Haunted Houses in Louisiana | Back to Top
Be prepared to want to leave.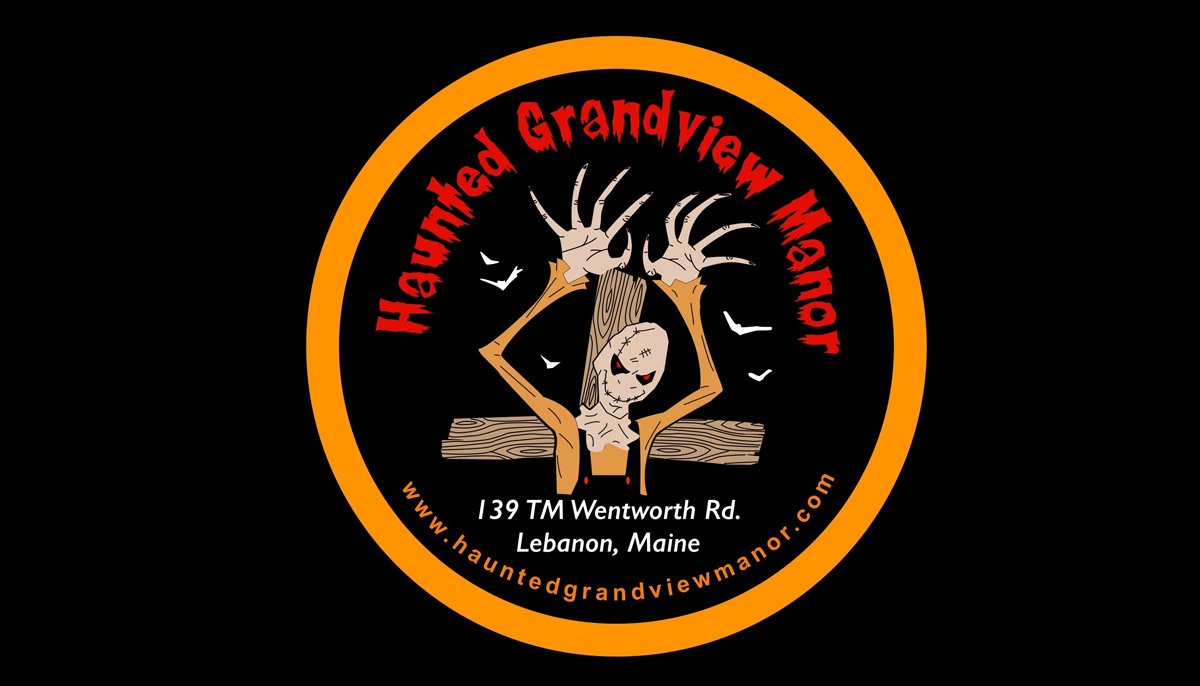 The terrifying tales of Stephen King aren't the only things that will send shivers down your spine in Maine. Lebanon's Haunted Grandview Manor serves as New England's solution for those craving a dreadfully thrilling haunted attraction of monumental intensity. Considered a multi-faceted provider of terror, Grandview Manor stands out among haunted attractions that typically stick to a single narrative or theme. The deranged orchestrators at Grandview Manor have accessed mankind's darkest fears and brought them chillingly alive. Expect to encounter disfigured decaying bodies, scarecrows crowned with pumpkin heads (a small homage to our favorite author), wandering witches drenched in blood, and demented clowns so unsettling that an explicit rule allows any visitor to exit at any moment due to sheer terror.
FrightFind It: Haunted Grandview Manor in Lebanon, ME
Runner-Up: Fright at the Fort in Prospect, ME
More Top Haunted Houses in Maine | Back to Top
Worst Jungle Gym Ever!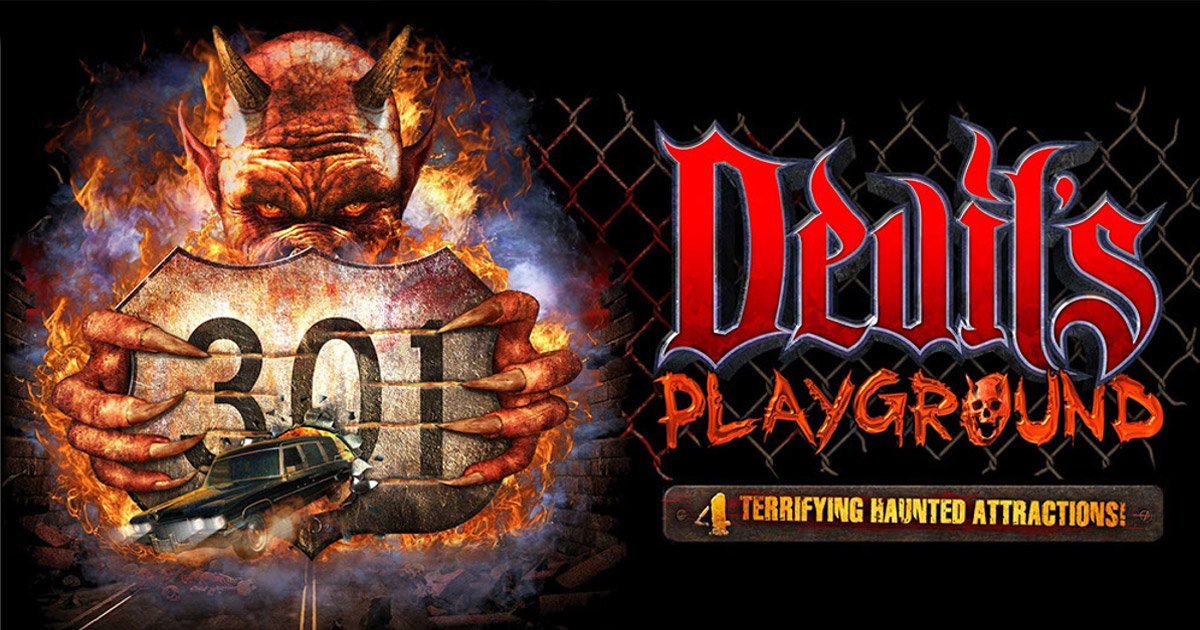 301 Devil's Playground is one of the most spine-chilling haunted attractions located in Maryland. Each year, it attracts countless thrill-seekers with its eerie atmosphere and horror-filled experiences. Visitors wander through haunted houses, where heart-stopping scares lurk around every corner. The surreal environment includes a haunted barn, a horror hayride, and The Field of Screams providing an immersive and petrifying experience. The ghostly inhabitants of the 301 Devil's Playground are enough to give anyone nightmares, making it a must-visit destination for those seeking the adrenaline rush of terror.
FrightFind It: 301 Devil's Playground in Galena, MD
Runner-Up: Laurel's House of Horror in Laurel, MD
More Top Haunted Houses in Maryland | Back to Top
They are in the Terror business, and they don't disappoint.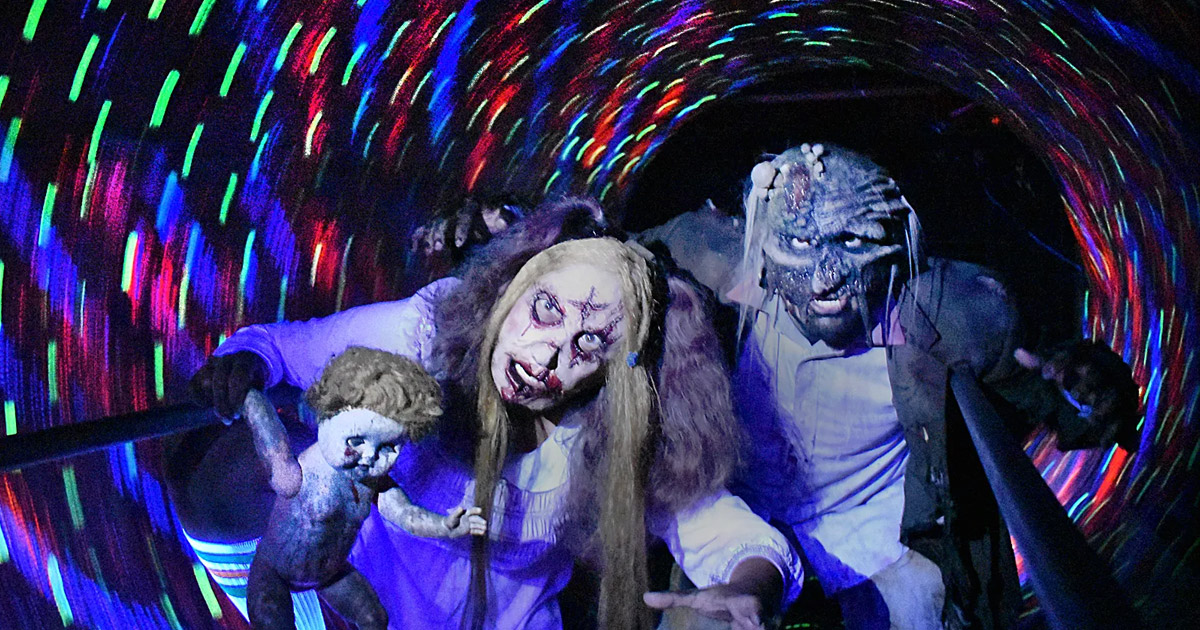 The Factory of Terror in Massachusetts, renowned as a premiere haunted attraction, delivers a chilling blend of the supernatural and the uncanny. Housed in an actual former factory, this venue is steeped in eerie ambiance and a rich history that adds authenticity to the spine-tingling experiences. With multiple haunted houses each offering unique themes and spine-chilling moments, the Factory of Terror has something insidious lurking around every corner, promising an unforgettable journey for those brave enough to venture within its gloomy walls.
FrightFind It: Factory of Terror in Fall River, MA
Runner-Up: Hysteria at Connors Farm in Danvers, MA
More Top Haunted Houses in Massachusetts | Back to Top
Michigan Top Haunt: Hush
3 Secret Bars? Yes, please!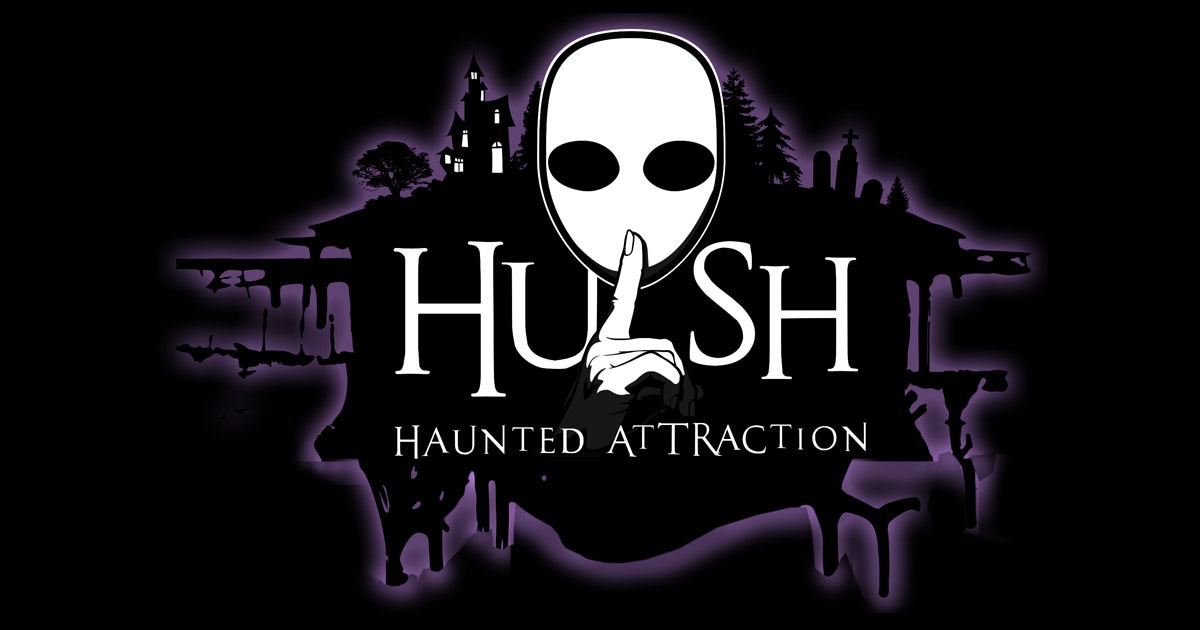 Hush Haunted Attraction is a terrifyingly entertaining experience, striking the perfect balance between fear and fun. As you step into its shadowy confines, an eerie sense of anticipation washes over you. With each advancing step, heartbeats echo louder in your ears, matching the rhythm of the haunting whispers that echo along the cobweb-laden corridors. Yet, amidst the spine-chilling screams and lurking specters, there is a peculiar sense of delight – a thrilling adrenaline rush that keeps you wanting more. It's a funhouse of fright, where terror and laughter are two sides of the same coin.
Every detail of Hush comes alive with a backdrop of spine-tingling music and eerie lighting that further enhances the suspense. From creepy clowns to wicked witches, you'll be surrounded by an array of ghouls in every corner. As your guide leads you through winding passageways, you'll encounter scenes that will frighten even the bravest.
FrightFind It: Hush in Westland, MI
Runner-Up: Exit 13 Haunted House in Mount Morris, MI
More Top Haunted Houses in Michigan | Back to Top
Established in 1986 and getting better every year.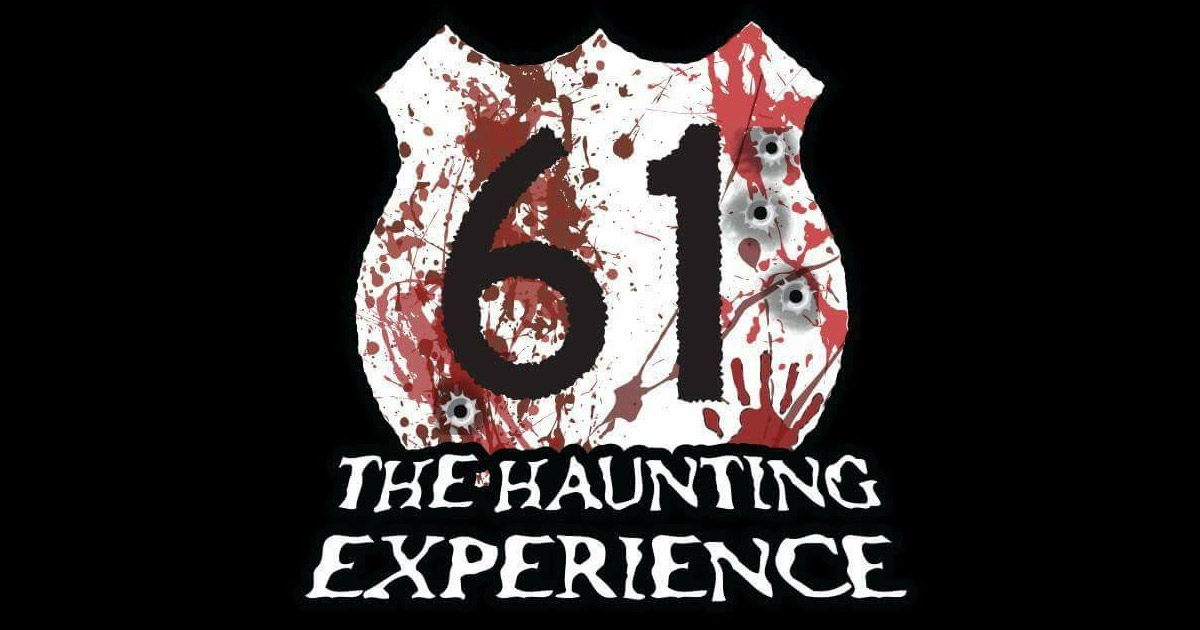 The Haunting Experience on Highway 61 is not your ordinary haunted house experience. It's an adrenaline-pumping, nerve-rattling journey through a series of eerie, pitch-black rooms filled with ghoulish creatures lurking in the shadows. The chilling sound effects and lifelike animatronics set the stage for a truly immersive experience. As you journey down the haunted highway, each turn brings a new surprise, keeping your senses on high alert. The level of detail in the set design and the performances by the live actors make The Haunting Experience on Highway 61 a must-visit attraction during the Halloween season.
FrightFind It: The Haunting Experience on Highway 61 in Cottage Grove, MN
Runner-Up: Scream Town in Chaska, MN
More Top Haunted Houses in Minnesota | Back to Top
Best haunted deal in Mississippi!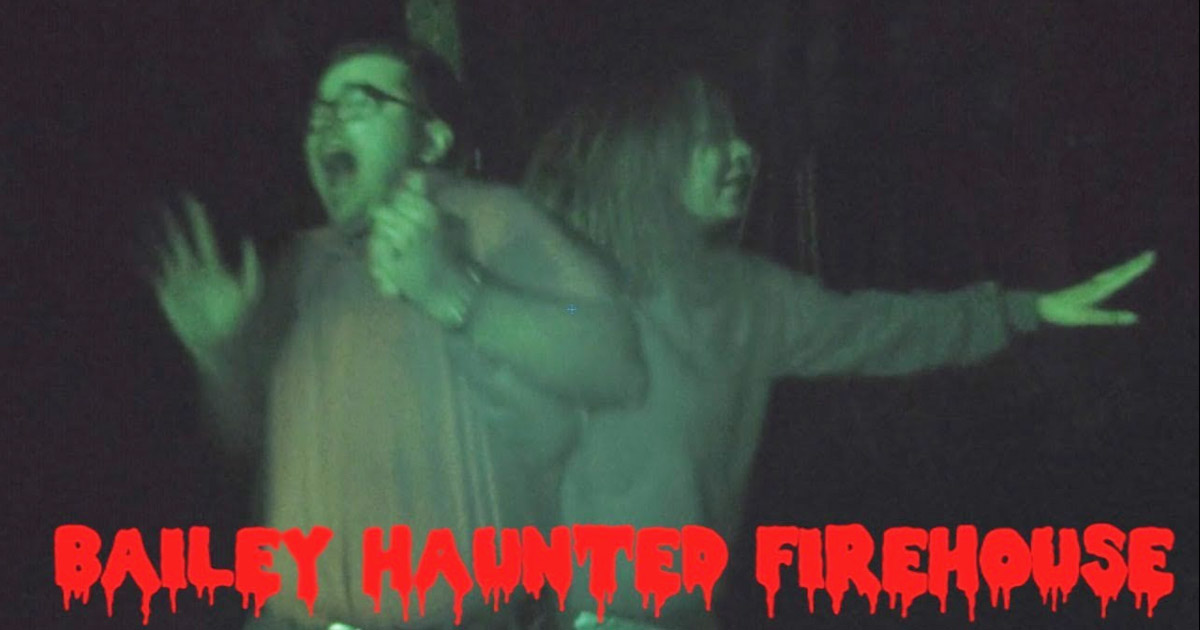 The Bailey Haunted Firehouse is a popular Halloween attraction located in Bailey, Mississippi. Known for its spine-chilling setup and eerie ambiance, the haunted house has been attracting thrill-seekers from all corners of the region for years. A disused firehouse transformed into a realm of horror, it hosts an assortment of spooky characters and frightening scenarios designed to make visitors' blood run cold. With a reputation for being one of the scariest haunted attractions in Mississippi, the Bailey Haunted Firehouse truly offers an unforgettable Halloween experience.
FrightFind It: Bailey Haunted Firehouse in Meridian, MS
Runner-Up: House of the Haunted Fields in Raymond, MS
More Top Haunted Houses in Mississippi | Back to Top
Are you afraid of the dark?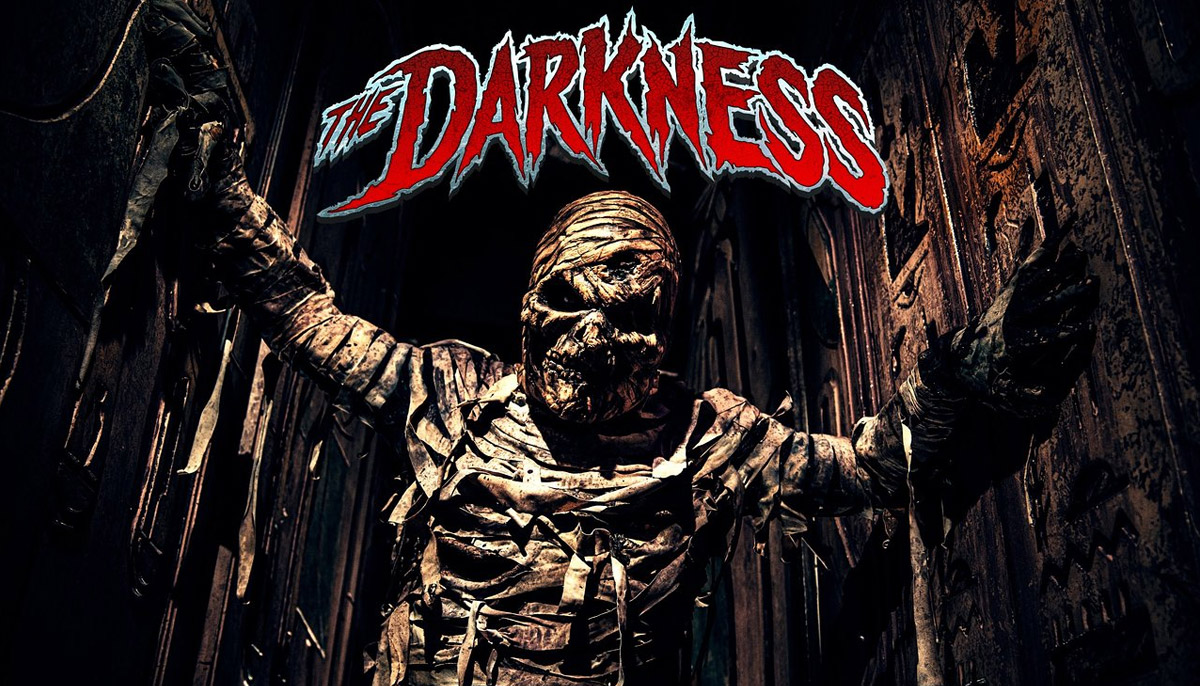 The Darkness is one of the longest-running premier haunted attractions in the country, and as they celebrate their 30th year, they are giving out nightmares to all. Located in St. Louis, The Darkness is under the overarching umbrella of haunted attractions that stem from a site known only as Creepyworld. Banking on having an attraction that runs longer and scarier than any previous years, The Darkness looks to take even the most veteran of haunted attraction attendees and have them emotionally snap under the most bloodcurdling of circumstances. Brave enough to visit the depths of darkness and depravity where not even the salvation of light exists?
FrightFind It: The Darkness in St. Louis, MO
Runner-Up: Creepyworld in Fenton, MO
More Top Haunted Houses in Missouri | Back to Top
Dare Yourself To Enter the Field Of Screams!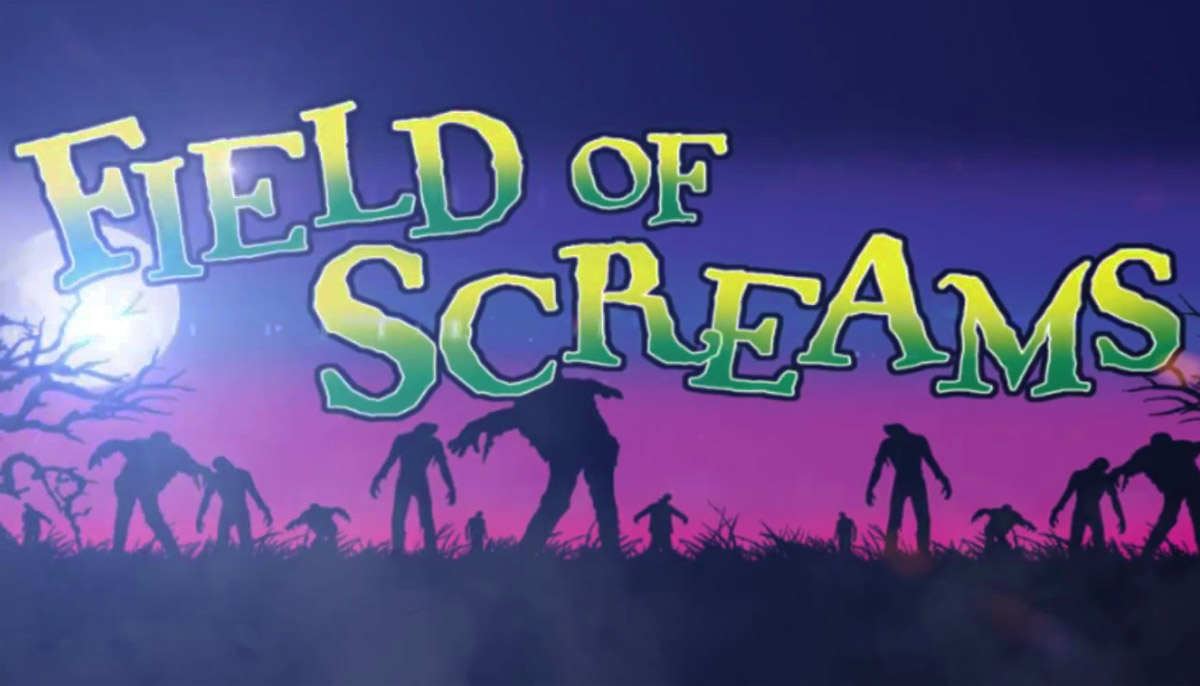 Rated as the #1 Haunted Attraction for Western Montana, the Field of Screams in Victor, just outside of Missoula, is one wicked place to visit! This is no ordinary cornfield to visit alone at night, at the Field of Screams bringing friends is an absolute must. This giant outdoor attraction has you twisting your way through a patchy cornfield maze where you could be a victim to any soulless ghoul hiding among the darkened rows. Push yourself through fog-filled graveyards and dodge the most sinister of psycho cornfield clowns. If you make it through, the final test of the Ghost Town will test the mightiest mettle of any veteran haunted attraction goer.
FrightFind It: Field of Screams in Victor, MT
More Top Haunted Houses in Montana | Back to Top
A Nebraska tradition since 1994!
Scary Acres Haunted House, nestled in the heart of Nebraska, stands as a grand testament to the love for the supernatural and the macabre. This thrilling destination is sure to send chills down the spine of even the bravest visitors with its eerie ambiance, spine-tingling attractions, and incredible attention to detail. It draws in thrill-seekers from all over, who revel in the adrenaline rush that comes with exploring its haunted confines. A visit to Scary Acres is more than a simple walk-through, it's an immersive experience that leaves a lasting impression of heart-pounding terror and excitement.
FrightFind It: Scary Acres in Omaha, NE
Runner-Up: Bloodrush in Omaha, NE
More Top Haunted Houses in Nebraska | Back to Top
Where Your Body Checks In, But Your Soul Never Checks Out!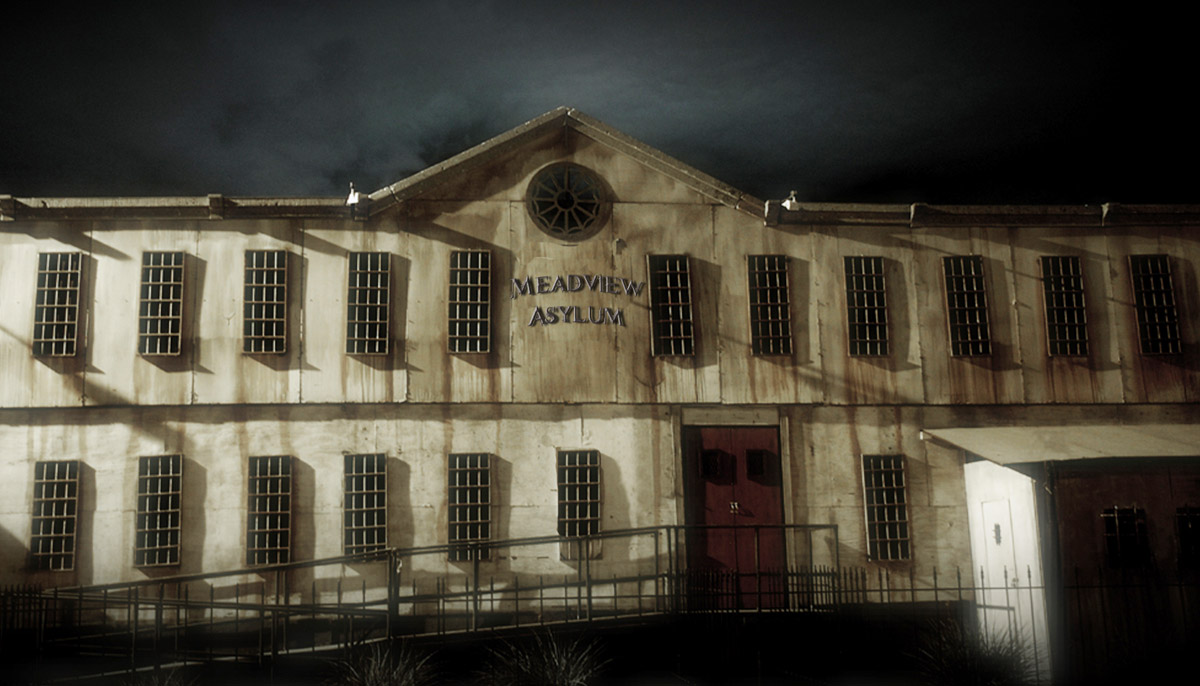 The Asylum & Hotel Fear in Las Vegas adds a chilling layer of horror to the otherwise thrilling city! Bring your most courageous companions, as their company will be crucial to surviving the Asylum. This spine-chilling haunted tour immerses you in the gloomy and horrifying secrets of the Meadview Sanctuary, home to some of the most grotesque patients. If your heart can handle more, Hotel Fear introduces you to some of the most petrifying specters from horror lore. Horror movie enthusiasts will recognize certain aspects of this haunted attraction used in the film Rust.
FrightFind It: The Asylum in Las Vegas, NV
Runner-Up: Freakling Bros – Horror Shows in Las Vegas, NV
More Top Haunted Houses in Nevada | Back to Top
New England's Scariest Haunted House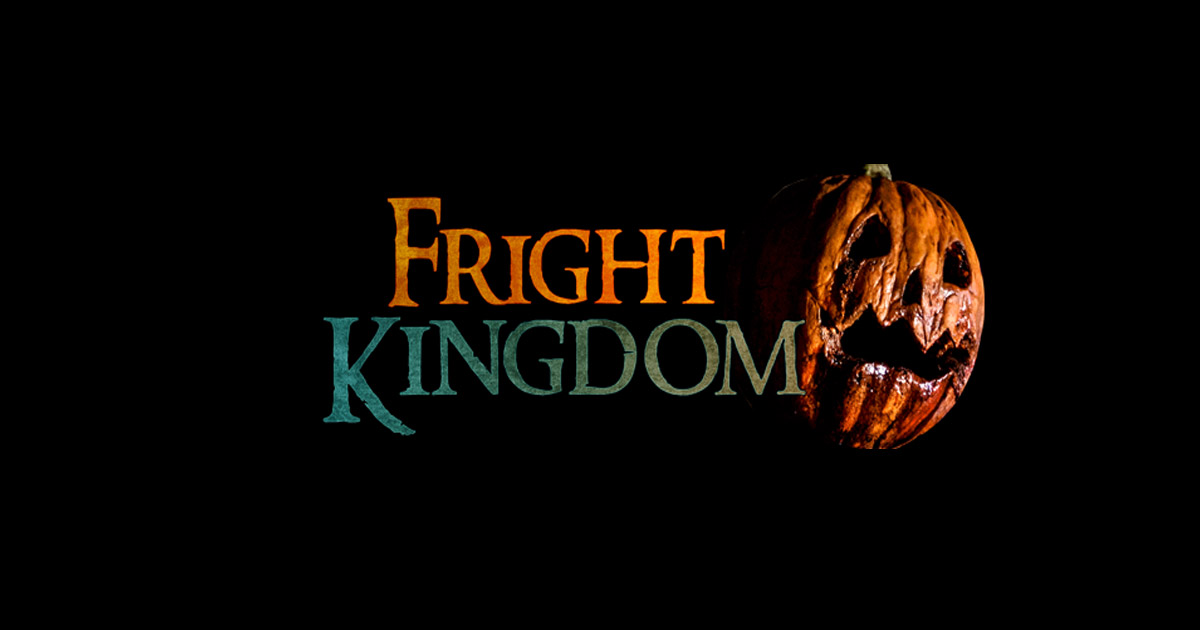 Fright Kingdom is a premiere haunted attraction located in Nashua, New Hampshire. Known for its elaborate sets and chilling performances, Fright Kingdom offers an immersive horror experience that is both spine-tingling and mesmerizing. Visitors are treated to a nerve-jangling journey through a variety of themed areas, each more unnerving than the last. From uncanny illusions to ghastly apparitions, Fright Kingdom artfully combines theatrical storytelling with state-of-the-art special effects, ensuring an unforgettable evening of shivers and screams.
FrightFind It: Fright Kingdom in Nashua, NH
Runner-Up: Haunted Overload in Lee, NH
More Top Haunted Houses in New Hampshire | Back to Top
Haunted Drive Through!!!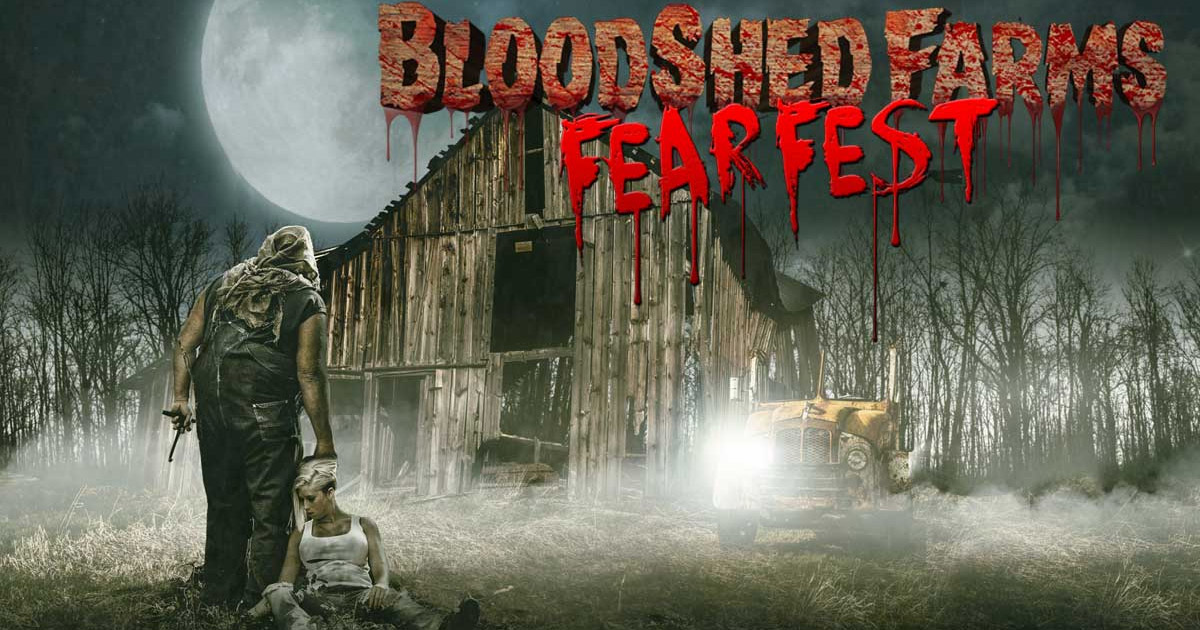 Bloodshed Farms, a notorious haunted house attraction, reigns supreme in the realm of frightful experiences. This intense and hair-raising haunt is not for the faint-hearted. It is known for its elaborate and bone-chilling designs, nightmarish characters, and immersive storylines that play on your deepest fears. Each year, the proprietors add new themes and scares to keep even the bravest souls on their toes. The chilling ambiance, coupled with skilled actors who don't miss a beat, creates a heart-pounding journey through the dark that is both thrilling and unforgettable.
FrightFind It: Bloodshed Farms in Springfield, NJ
Runner-Up: The 13th Hour in Wharton, NJ
More Top Haunted Houses in New Jersey | Back to Top
One of the best in the country. See it!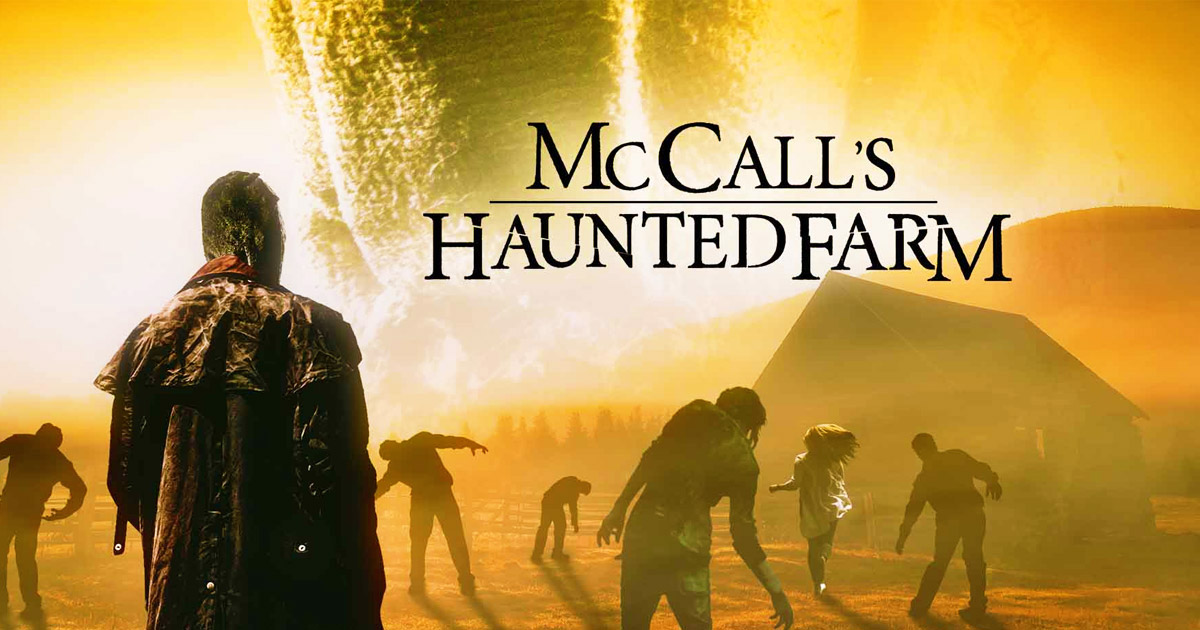 McCall's Haunted Farm in New Mexico is a spine-chilling experience that leaves even the bravest of souls trembling. As twilight descends, the eerie silence is shattered by the blood-curdling screams echoing from the haunted cornfield. The spectral figures lurking in the shadows and the abandoned, creaking buildings whisper tales of terror and despair. The chilling legend of Farmer McCall and his horrific deeds still haunts the place, casting a dark, foreboding shadow over the farm. It's a journey into the heart of fear, a true nightmare that lingers long after your visit.
FrightFind It: McCall's Haunted Farm in Moriarty, NM
Runner-Up: The Horror Hall in Tularosa, NM
More Top Haunted Houses in New Mexico | Back to Top
Over 30 Years of Haunted Hayrides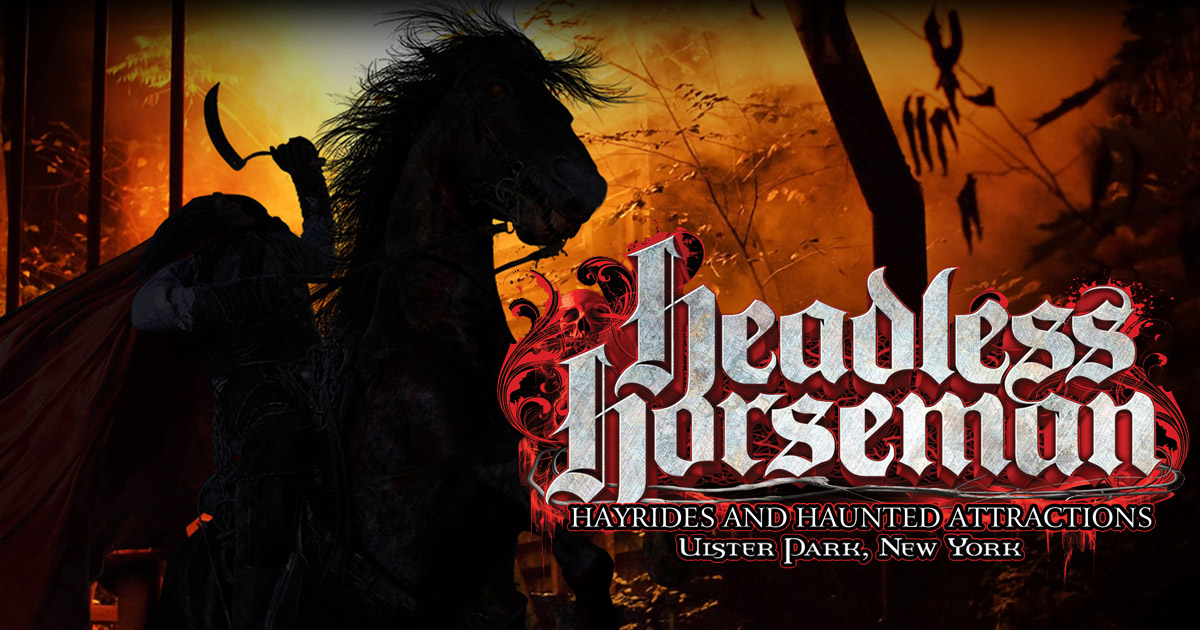 The Headless Horseman Haunted Attractions in New York offer a thrilling combination of spine-chilling scares and heart-pounding excitement. Set amidst shadowy forests and dimly lit paths, this unique experience will have your pulse racing as you encounter the infamous Headless Horseman himself. Expect chilling surprises at every turn, as eerie specters and unsettling sounds emerge from the darkness. Yet, amidst the fear, there's fun to be had, as the camaraderie among visitors transforms the daunting into delight. It's an adrenaline-fueled adventure that combines the best of fright and fun, making it a must-visit destination during the Halloween season.
FrightFind It: Headless Horseman in Ulster Park, NY
Runner-Up: Tagsylvania in Big Flats, NY
More Top Haunted Houses in New York | Back to Top
The Most Terrifying Time Of Your Life!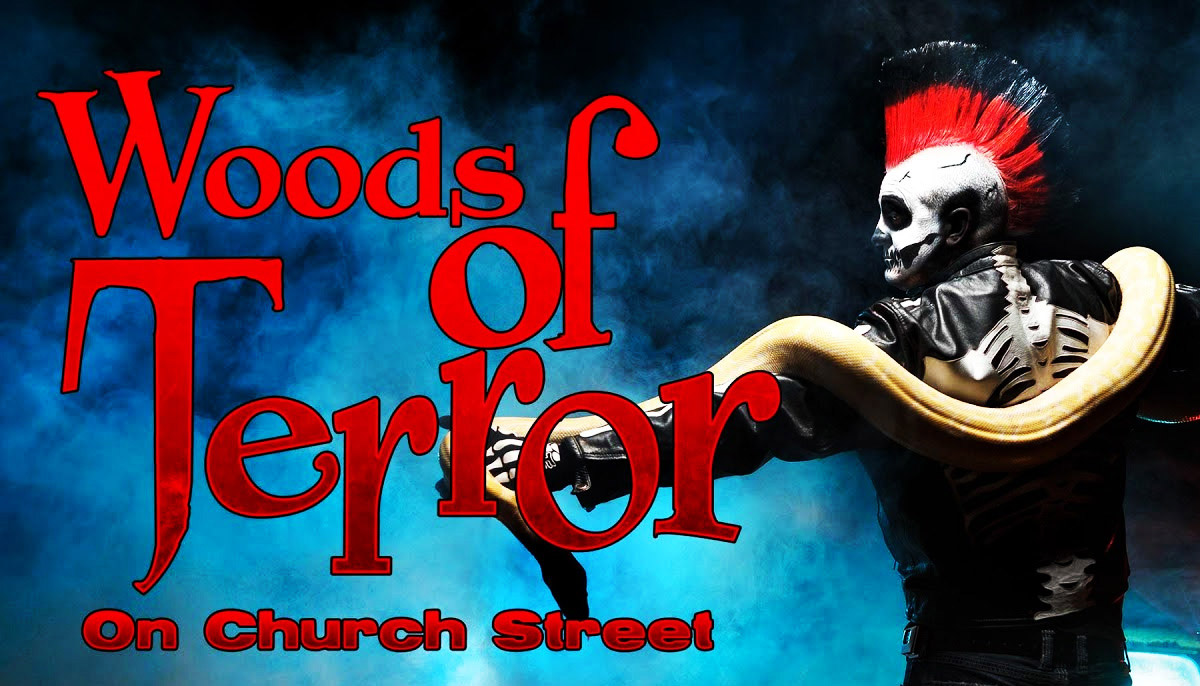 Woods of Terror in Greensboro, recognized by outlets such as MSN, USA Today, and Buzzfeed, transcends the typical haunted attraction to deliver an immersive haunted theme park experience. As you immerse yourself in this frightfully realistic horror film set, nearly two hundred actors are committed to inducing sheer terror. This haunted enclave comprises twelve distinct areas of horror. Arachnophobia thrusts you into a world of nightmarish creatures lurking in the dark. The Blood House, a haven for blood-thirsty vampires, is filled with unsuspecting prey under the cover of night. In the Blackout Terror zone, you'll navigate a twisted maze shrouded in absolute darkness. Be sure to arrive early to witness the thrilling spectacle of the Midway Monster parade, a grand commencement to each night of dread.
FrightFind It: Woods of Terror in Greensboro, NC
Runner-Up: The Darkside Haunted Estates in Middlesex, NC
More Top Haunted Houses in North Carolina | Back to Top
Come Get Your Fear On!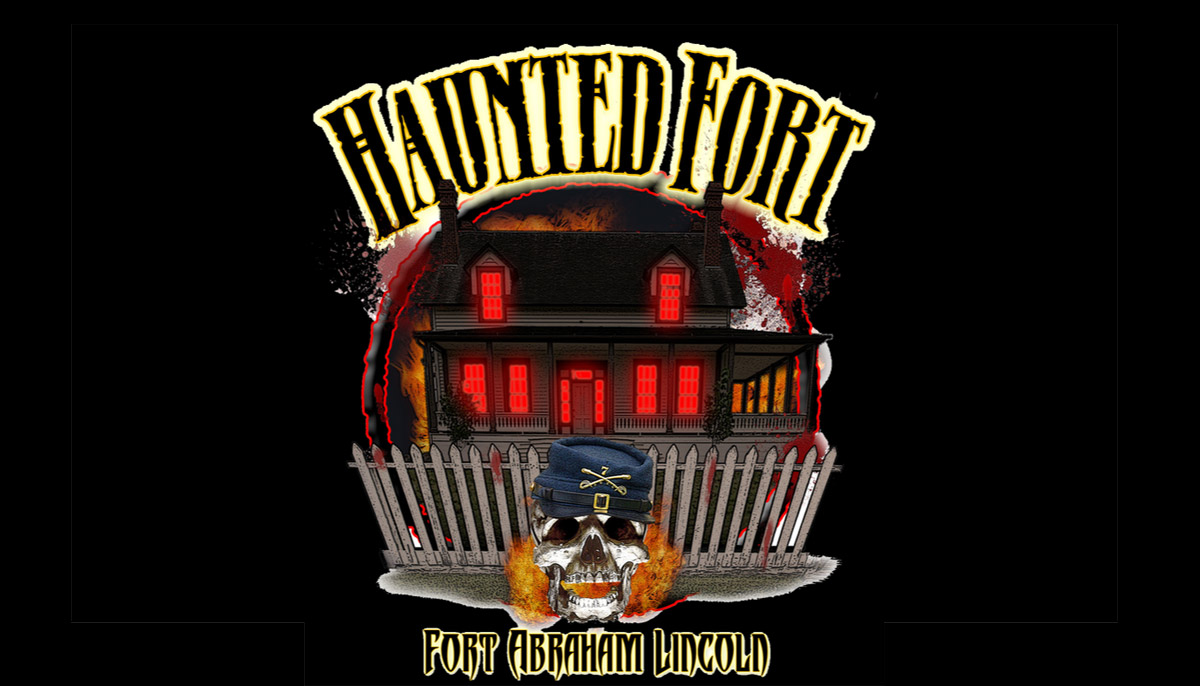 Fort Abraham Lincoln State Park in Mandan ordinarily serves as a magnet for tourists, attracting thousands from every corner of the country to indulge in its historical magnificence. However, once the Halloween season rolls in, this location undergoes a chilling transformation! Marking its 18th year of instilling terror into the hearts of North Dakotans, the Haunted Fort welcomes all courageous souls to navigate their way through four distinctively dreadful haunted houses. The Old Circus Freakshow, Custer Manor, Post Asylum, and Guard House II – all offer chilling experiences that have been known to send even the most seasoned horror enthusiasts running. On Darkness Unleashed night, there's no illumination, and visitors must face these nightmarish attractions under the cloak of total darkness. Should you survive this harrowing experience and are above 21 years old, a retreat to The Cellar awaits, where a refreshing craft beer serves as the reward for your bravery.
FrightFind It: Haunted Fort in Mandan, ND
Runner-Up: Acres of Terror in Leonard, ND
More Top Haunted Houses in North Dakota | Back to Top
Nothing bad has ever happened in a cave, right?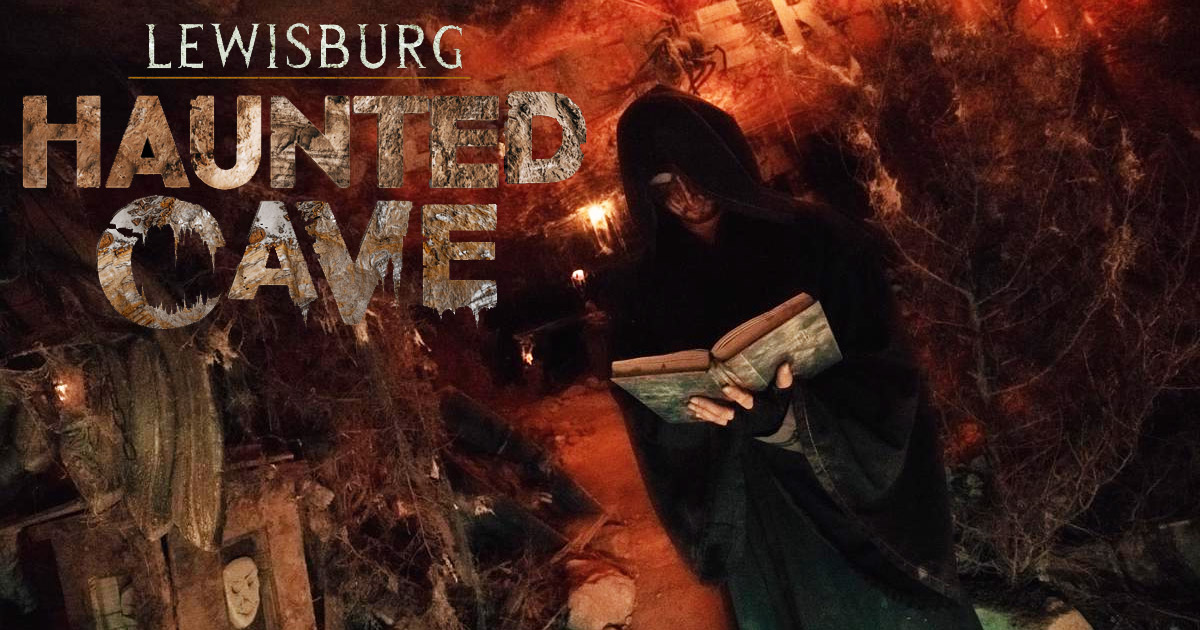 Nestled deep in the heart of Lewisburg, the Haunted Cave is the stuff of local legends and whispered campfire tales. As the eerie whispers of the wind echo off its ancient stone walls, the cave unfurls an uncanny aura that sends a chill down the spine. Rumor has it that the ghosts of miners lost to a tragic accident centuries ago still roam its shadowy depths, their spectral lanterns casting a ghostly glow on the damp rock face. Every corner seems to hold a surprise, each darker and more bone-chilling than the last, making the Haunted Cave a terrifying journey through history and horror.
FrightFind It: Haunted Cave at Lewisburg in Lewisburg, OH
Runner-Up: Factory of Terror in Canton, OH
More Top Haunted Houses in Ohio | Back to Top
You will be touched! So you have that going for you, which is nice.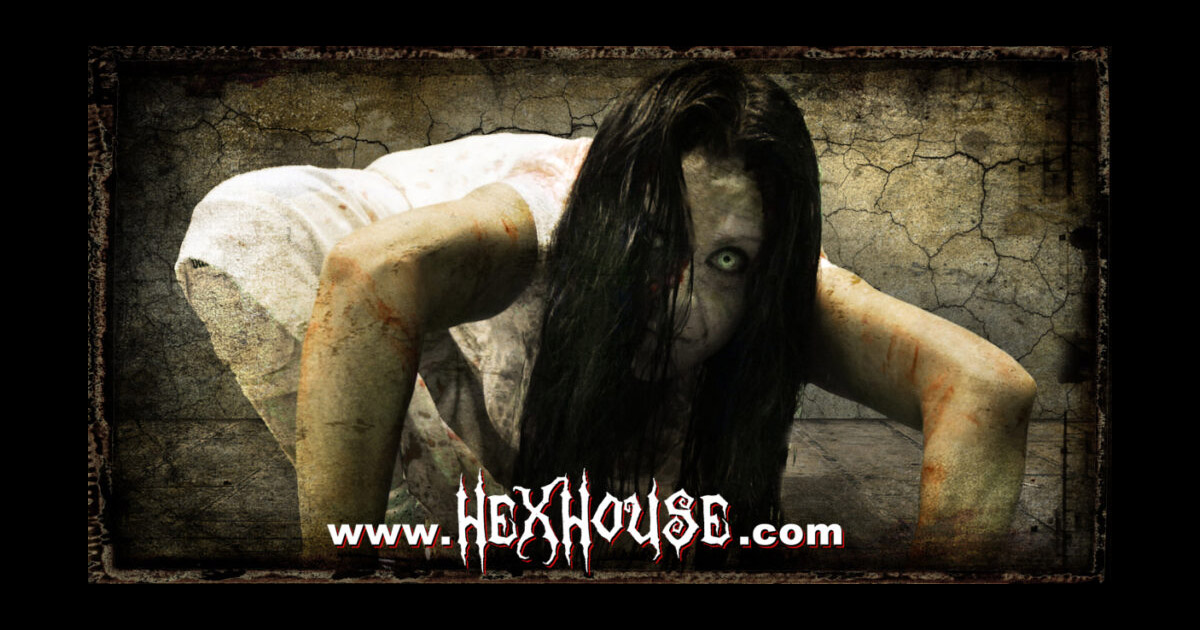 When visiting The Hex House in Oklahoma, anticipate an immersive experience that will push your fear tolerance to its limit. Known as one of Tulsa's most terrifying haunted attractions, The Hex House plunges guests into a dark, disorienting world, complete with complex mazes, chilling sound effects, and intense psychological manipulation. Drawing from local urban legends, the haunt's narrative weaves a chilling tale that leaves visitors on edge long after their departure. Be prepared for close encounters with a host of horror characters, and remember – this is not an attraction for the faint-hearted.
FrightFind It: The Hex House in Tulsa, OK
More Top Haunted Houses in Oklahoma | Back to Top
Come on in. Make yourself at home.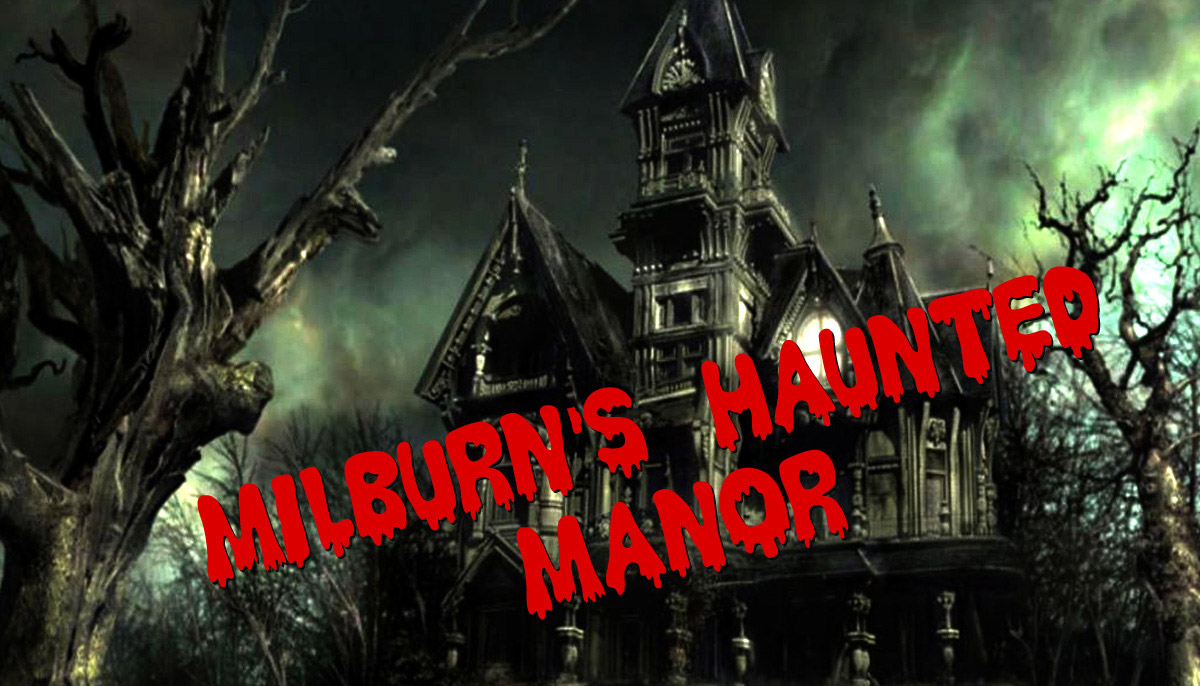 Emerging from the sinister depths of Hubbard, Oregon, Milburn's Haunted Manor sends shivers down the spine as the most fear-inducing spectacle in the state. This year, the terror intensifies with not one but two spine-chilling attractions that will freeze your blood. The Manor, known for its gruesomely tragic tale of a child's ruthless murder, is a place of eternal torment. Will you escape, or will the tormented child spirit's relentless pursuit reduce you to sheer insanity?
On the other hand, The Dark offers an experience that will pull the rug out from under your feet. You are plunged into abject darkness, a void so complete that not even a sliver of light is permitted. As you and your companions fumble through the unseen rooms, the monsters of your deepest fears come alive. Maddened werewolves, bloodthirsty vampires, undead creatures on the hunt, and more! Your worst nightmares materialize in this abyss. When you dare to step foot into Milburn's Haunted Manor, rest assured that your deepest horrors unfurl before your very eyes.
FrightFind It: Milburn's Haunted Manor in Hubbard, OR
Runner-Up: The Nightmare Factory in Salem, OR
More Top Haunted Houses in Oregon | Back to Top
Pennsylvania Top Haunt: Bates Motel
Mother! Oh God, mother! Blood! Blood!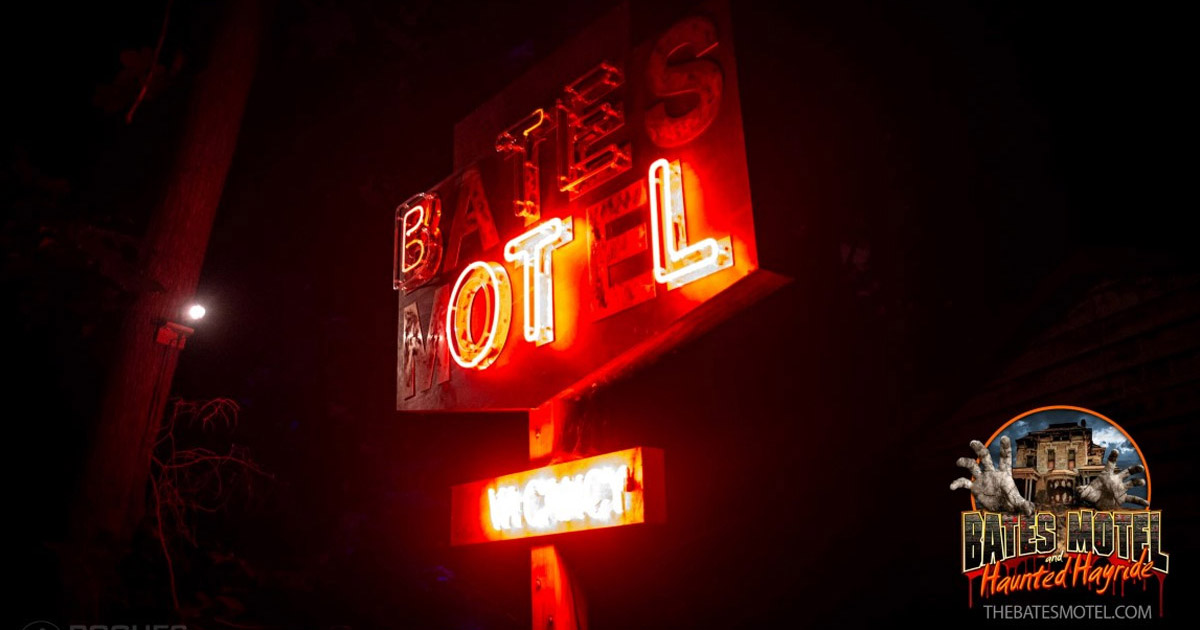 As you approach the Bates Motel, an eerie chill sweeps over you, setting the tone for the nightmarish experience that lies ahead. The ominous creak of the dilapidated motel sign swaying in the wind sends shivers down your spine. Inside, each room tells a tale of terror, with blood-curdling screams echoing through the dimly lit hallways. The air is heavy with dread as you navigate the labyrinth of fear, with unexpected sights and sounds lurking around every corner. Haunting apparitions and chilling spectral figures add to the motel's ghastly ambiance, leaving you with an unsettling feeling that you're not alone. The Bates Motel is not for the faint-hearted – a visit here is a journey into the heart of terror that's likely to leave you with sleepless nights.
FrightFind It: Bates Motel in Glen Mills, PA
Runner-Up: Pennhurst Asylum in Spring City, PA
More Top Haunted Houses in Pennsylvania | Back to Top
If you think cornfields are hard to get out of, try a Labyrinth!
For 35 years, the Haunted Labyrinth in Cranston has been a cornerstone of the New England area, making it the region's longest-standing haunted attraction. The seasoned team behind the Haunted Labyrinth has become experts in delivering heart-stopping scares. This year, they have unveiled their fear-inducing theme, "The Isle of Dread", serving up a series of survival horror experiences that'll keep you on edge at every corner of this famed New England haunt. The Haunted Labyrinth also takes pride in being a non-profit organization, contributing to the local youth community.
FrightFind It: Haunted Labyrinth in Cranston, RI
More Top Haunted Houses in Rhode Island | Back to Top
The only grow death on this farm.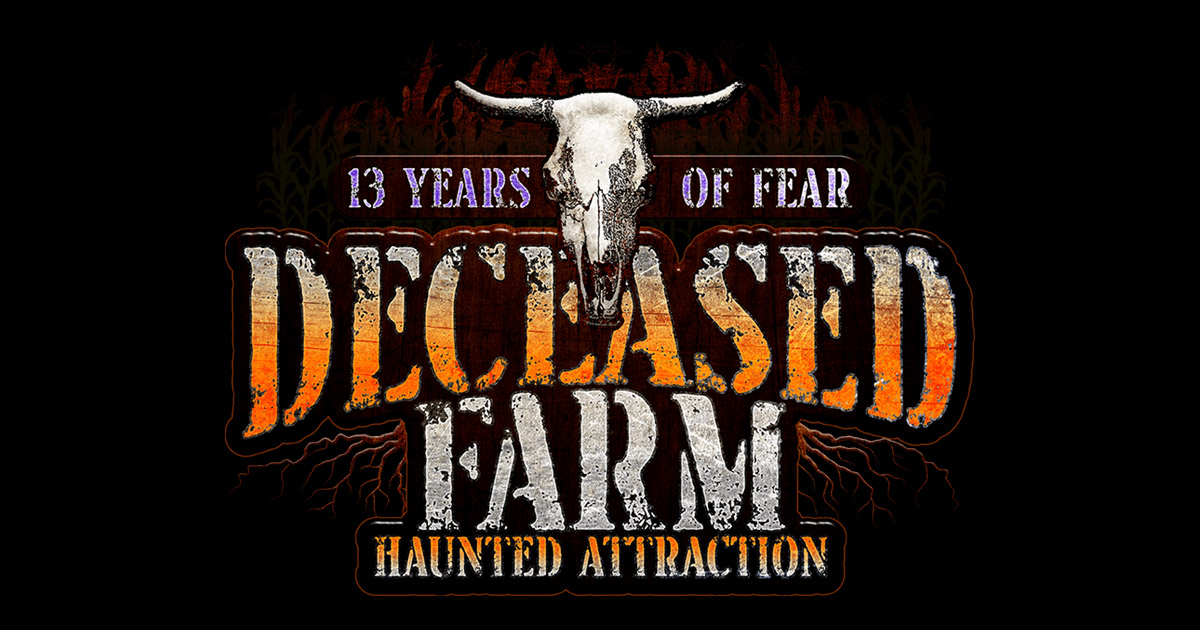 Upon setting foot on The Deceased Farm, you will immediately sense the foreboding aura of South Carolina's most terrifying haunted attraction. As you navigate the eerie cornfields, every rustling leaf and shadowy figure seems to whisper a dreadful secret. The chill that steals over you is not merely from the crisp fall air; it's the bone-deep realization that you've entered a realm where the living and the dead have a disconcertingly thin boundary. Each structure you encounter on this haunted farmstead, from its desolate barns to its sinister outbuildings, holds its own unique nightmares. The creeping dread amplifies with every step, leaving you to wonder if the moaning you hear is just the wind… or something far more sinister.
FrightFind It: Deceased Farm in Lexington, SC
Runner-Up: The Fear Farm in Blacksburg, SC
More Top Haunted Houses in South Carolina | Back to Top
50 Years of Fears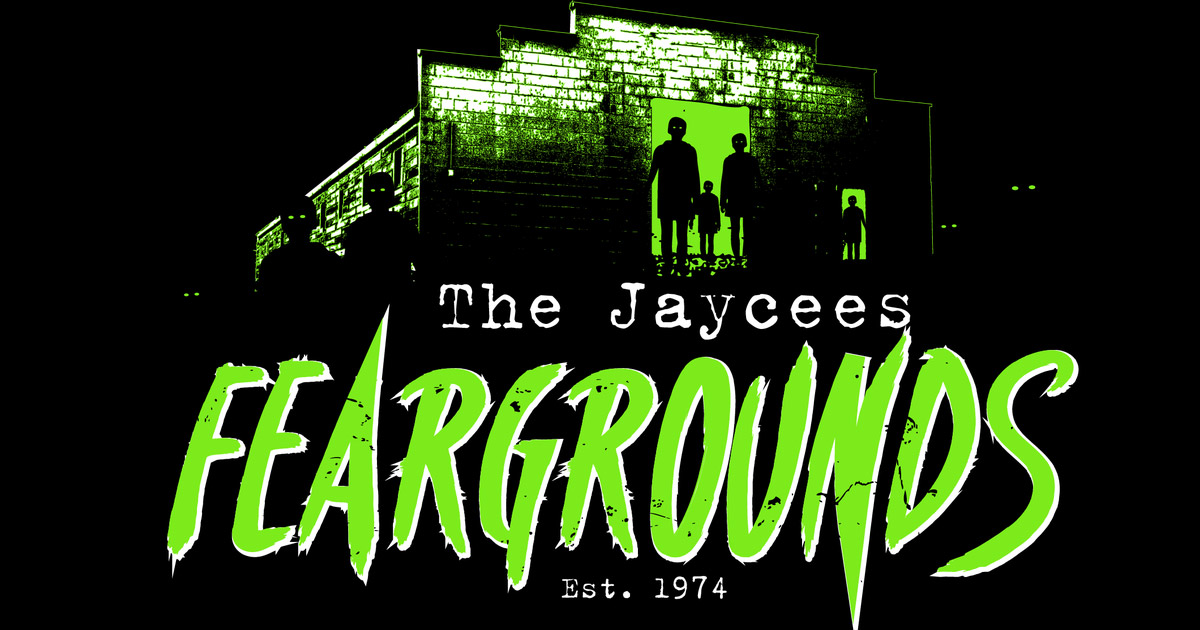 As you step onto the eerie grounds of The Jaycees Feargrounds, a chilling sense of dread permeates the air. The distant, haunting echoes of macabre laughter and the ominous creaking of unseen entities send shivers racing down your spine. Shadows dance ominously, forming grotesque figures that lurk around every corner, waiting to send the most courageous souls into a state of paralyzing fear. The stench of dread is pungent, the silence interrupted by blood-curdling screams from unidentifiable sources. Your heart pounds in your chest as you brace yourself for the terrors that await, knowing that once you enter, there's no turning back. This is not a place for the faint-hearted; The Jaycees Feargrounds promises a thrill of horror that lingers long after you've escaped its haunting grasp.
FrightFind It: The Jaycees Feargrounds in Sioux Falls, SD
Runner-Up: Fear Asylum in Brookings, SD
More Top Haunted Houses in South Dakota | Back to Top
Over 40 acres of sheer terror!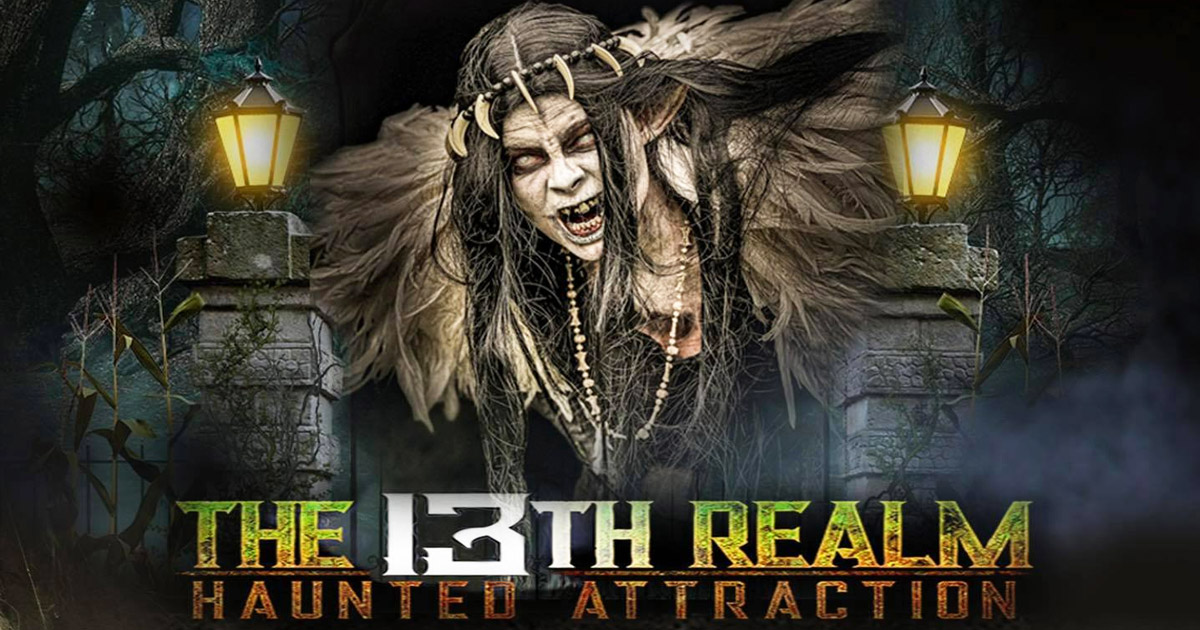 Enveloped in an eerie hush, the 13th Realm Haunted House in Tennessee is a chilling spectacle that sends shivers down the spine of even the bravest souls. As you step through its ominous gates, you're greeted by a symphony of haunting whispers and ghastly apparitions lurking in every shadowy corner. The air is heavy, filled with a sense of dread and expectancy that something terrifying is about to unfold. Unsettling moans echo through the dark, murky halls, each creak, and groan intensifying the sense of primal fear that relentlessly claws at your sanity. This is not just a haunted house – it's an exercise in pure terror that preys upon your deepest fears and nightmares.
FrightFind It: The 13th Realm in Atwood, TN
Runner-Up: Nashville Nightmare in Nashville, TN
More Top Haunted Houses in Tennessee | Back to Top
New Escape Room FOr 2023!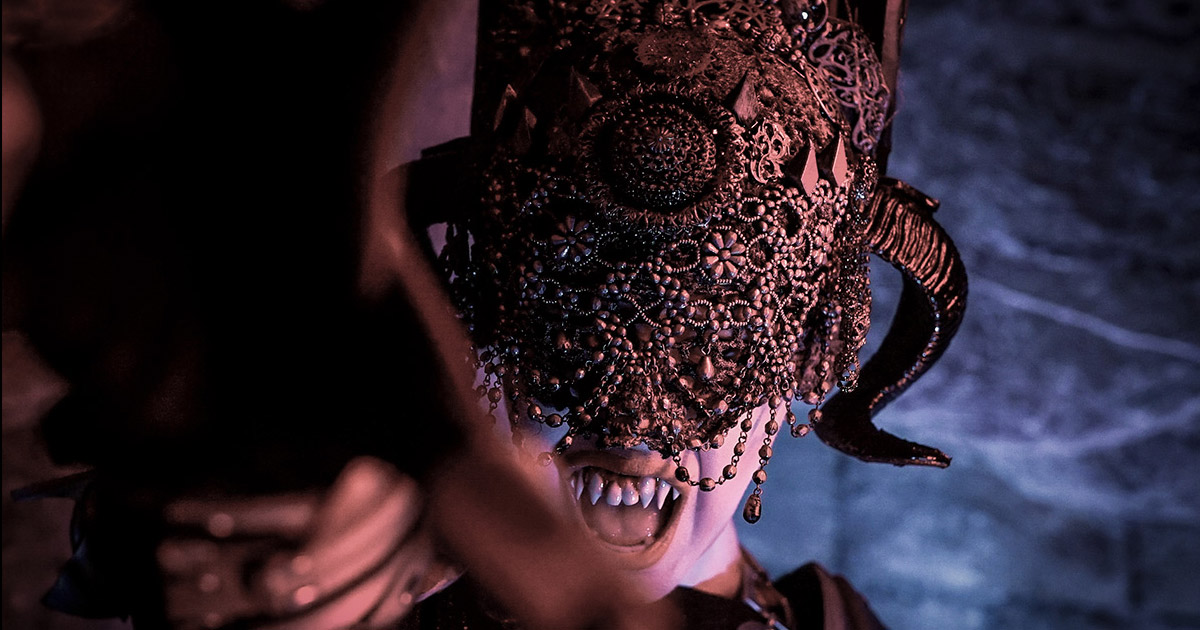 The Dark Hour Haunted House in Texas elicits chills that run down the spine of even the bravest souls who dare to enter. This imposing edifice, shrouded in mystery and cloaked by the night, stands as a daunting testament to the supernatural. Eerie whispers echo through its desolate hallways, while spectral apparitions are said to drift through rooms, casting uncanny shadows against the moonlight. Visitors report an unnerving sensation of being watched and the prickling feeling of unseen presence. The Dark Hour Haunted House, it seems, is not a place for the faint of heart, but rather for those who seek a brush with the inexplicable and the unknown.
FrightFind It: Dark Hour in Plano, TX
Runner-Up: Moxley Manor in Bedford, TX
More Top Haunted Houses in Texas | Back to Top
5 Levels of Fear To Choose From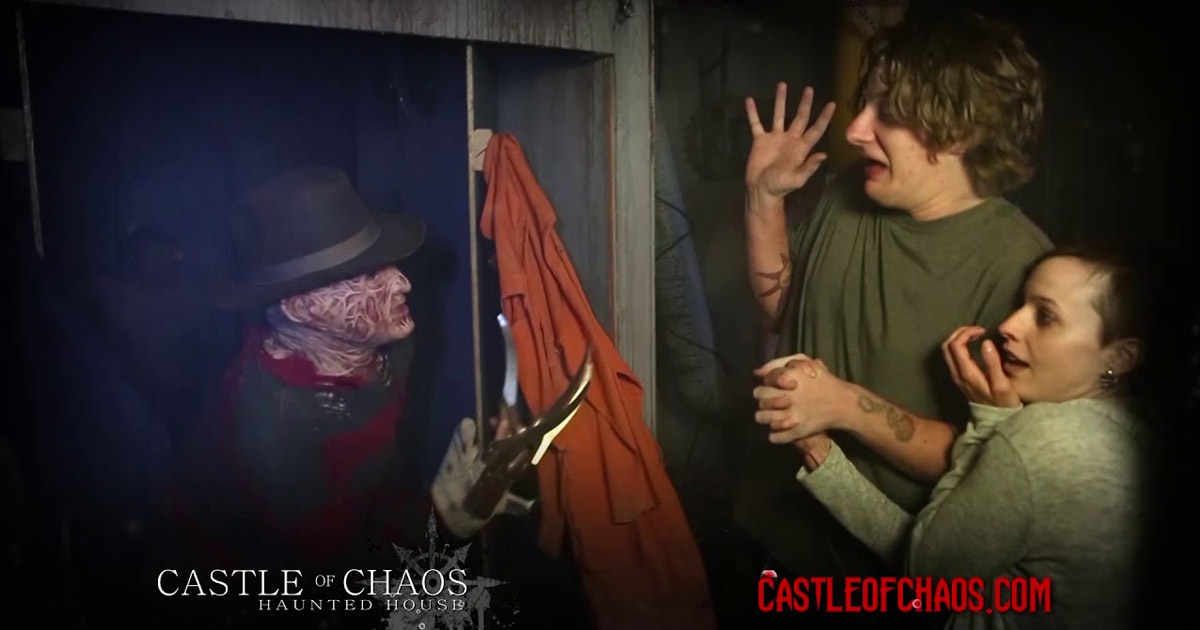 Upon the grim threshold of the Castle of Chaos, a chilling dread envelops you, creeping into your bones with a paralyzing terror. The darkness within beckons, a suffocating void that swallows all light, all hope. The walls groan with the echoes of forgotten souls, each footstep sending icy tremors spiraling down your spine. The air is dense with fear, caustic and biting, lingering on your tongue like the taste of impending doom. This is not just a haunted house, this is a journey into pure, unadulterated terror, where every moment teeters on the precipice of your worst nightmares. Welcome to the Castle of Chaos – your sanity may never remain intact.
FrightFind It: Castle of Chaos in Taylorsville, UT
Runner-Up: Strangling Brothers Haunted Circus in American Fork, UT
More Top Haunted Houses in Utah | Back to Top
Nightmares Served Up Fresh!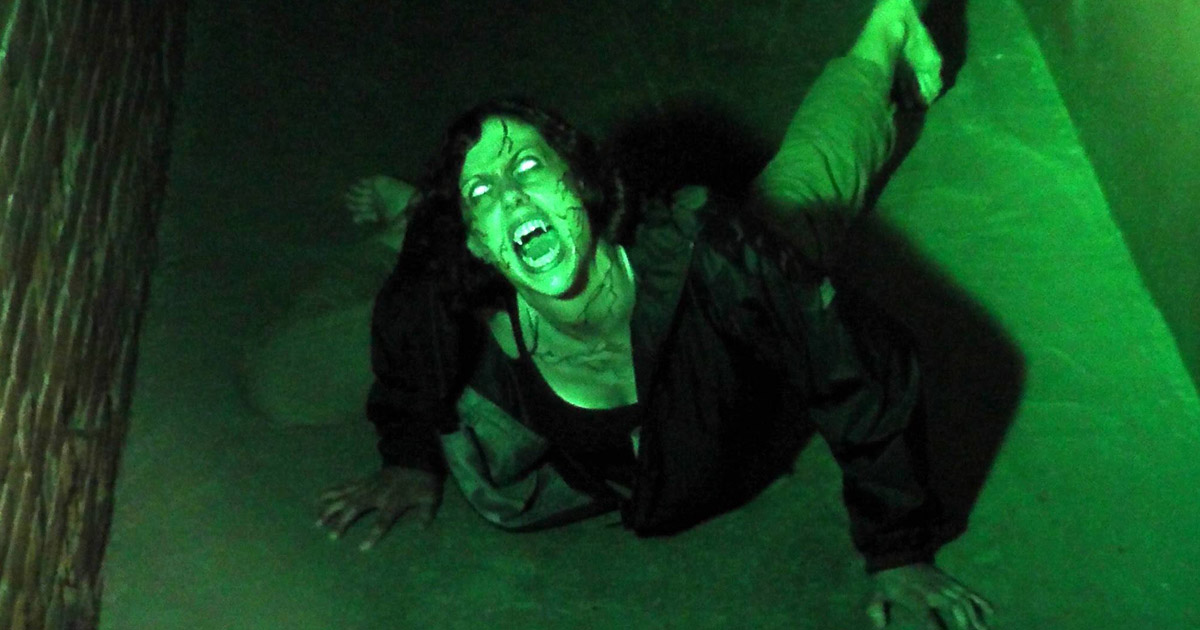 Stepping into the world of Nightmare Vermont is like embarking on a thrilling journey into the supernatural. As soon as you cross the threshold, the air grows thick with mystery and your senses are taken over by an eerie chill. Paranormal whispers fill the darkness, and ghostly apparitions seem to lurk around every corner, making your heart pound with exhilarating fear. Even with its spine-chilling atmosphere, Nightmare Vermont retains a sense of fun and adventure, ensuring your visit is a spine-tingling but enjoyable experience.
FrightFind It: Nightmare Vermont in Essex Junction, VT
More Top Haunted Houses in Vermont | Back to Top
If you haven't gone mad yet, you will.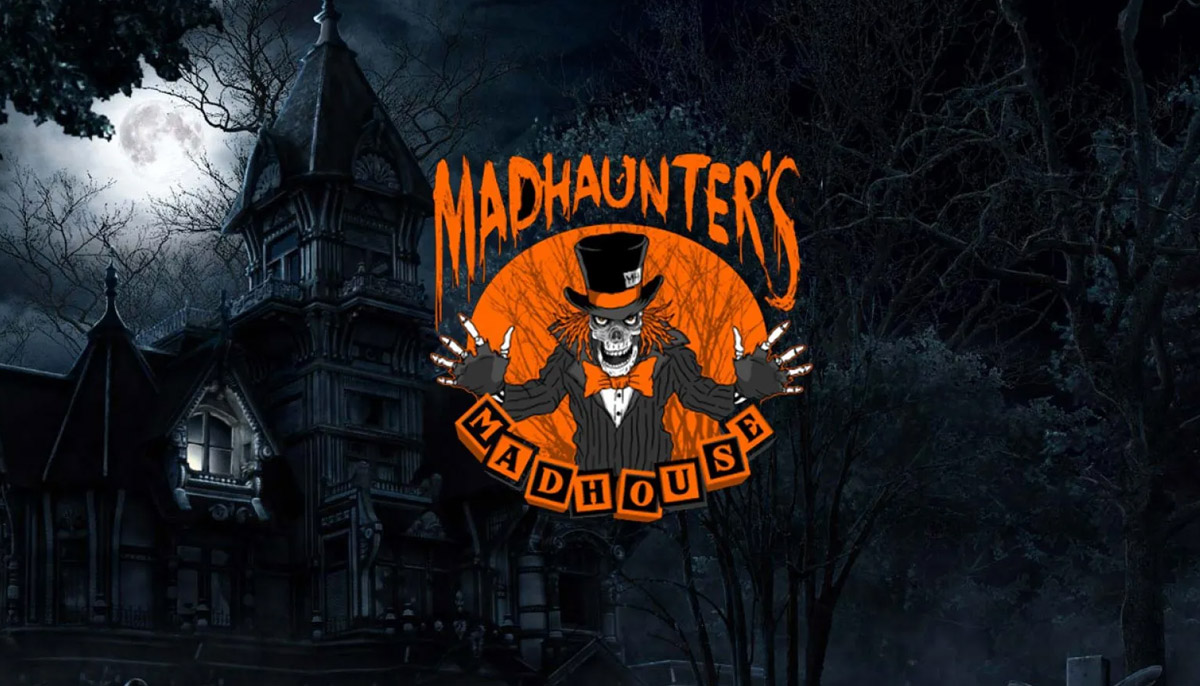 Madhunter's Madhouse in Purcellville, Virginia is renowned for its horror, earning the title of Virginia's "Top Haunt" from FrightFind in five out of the last six years. This attraction is reputed as the finest in the DC area, producing terrors that are anything but comedic relief. No sanctuary can be found at Madhunter's, where terrifyingly lifelike images of horror lurk at every turn. Their dreadful screams, eerily reminiscent of cries from the underworld, will leave you questioning their reality with your companions. Overflowing with more shocking moments than a horror film fest, Madhunter's Madhouse is a spine-chilling spectacle best suited for seasoned thrill-seekers.
FrightFind It: Madhaunter's Madhouse in Purcellville, VA
Runner-Up: Haunted Nightmares in Winchester, VA
More Top Haunted Houses in Virginia | Back to Top
Best haunt, dollar for dollar, in Washington.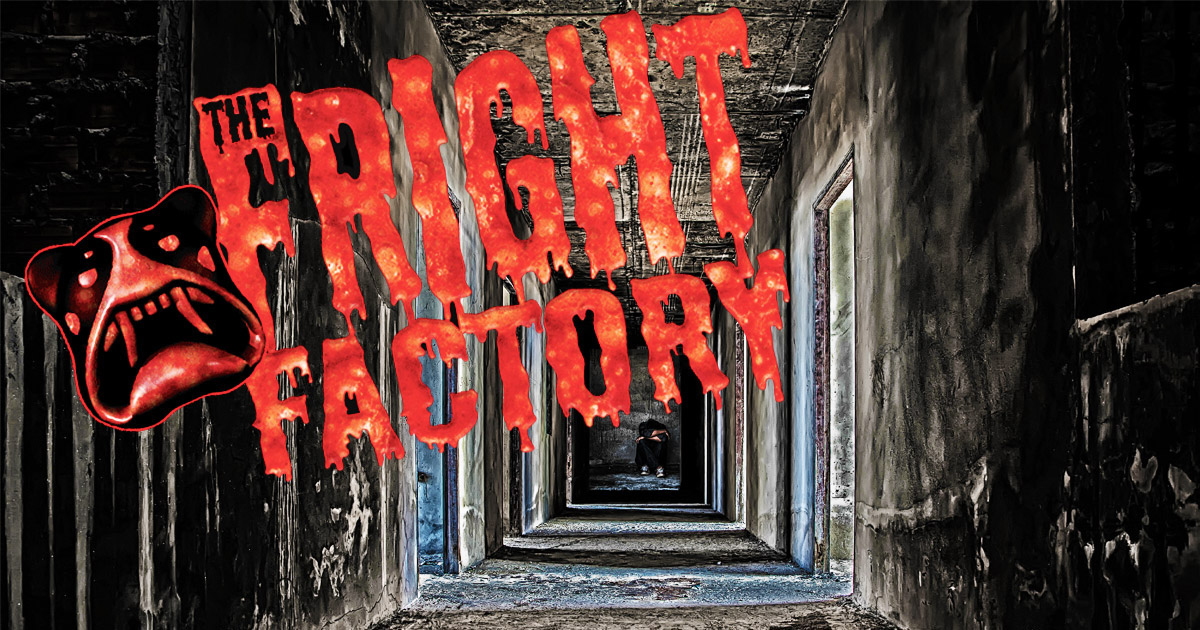 The Fright Factory is no ordinary attraction; it's a masterclass in terror. Imagine walking through dimly lit hallways, where the line between reality and your wildest nightmares blurs. Every corner promises a new fright – you may encounter creepy dolls with unblinking stares, or perhaps a ghostly figure lurking in the dark.
What makes The Fright Factory truly unforgettable is how real the scares feel. The production value is top-notch, and the actors are committed to giving you a bone-chillingly good time. The attention to detail is astounding – from the terrifyingly realistic makeup and costumes to the spine-shivering sound effects and intricate set designs.
In short, The Fright Factory is a must-visit for all horror enthusiasts. Just remember, as you navigate the maze of terror, take a deep breath and remind yourself: it's all in good fun … or is it? If you're brave enough, there's only one way to find out!
FrightFind It: Fright Factory in Buckley, WA
Runner-Up: Nile Nightmares Haunted House in Mountlake Terrace, WA
More Top Haunted Houses in Washington | Back to Top
Completely Revamped for 2023!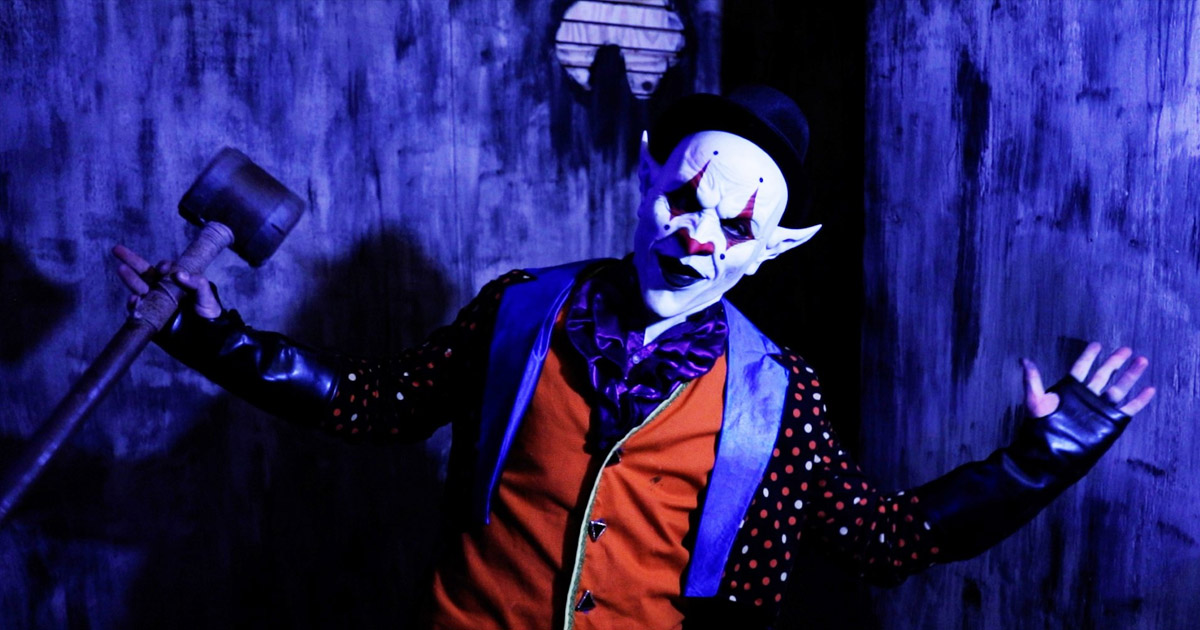 At the stroke of twilight, Miller's Nightmare Haunted Farm transforms into an enigmatic canvas of fear and fun. As you step onto the creaky paths that snake through the eerie cornfields, expect to be greeted by the chilling whispers of the wind and the rustle of unseen entities. But fear not; the frights are punctuated by hearty laughs as ghoulish entertainers leap from the shadows to startle you, only to melt away with a cackle and wave. This is the haunted experience at Miller's – a thrilling, spine-tingling journey that's not for the faint of heart, but nonetheless packed with fun for the brave souls who dare to tread here.
FrightFind It: Miller's Nightmare Haunted Farm in Lewisburg, WV
Runner-Up: The Asylum Haunted House in Weston, WV
More Top Haunted Houses in West Virginia | Back to Top
Enjoy Eternity in the Chamber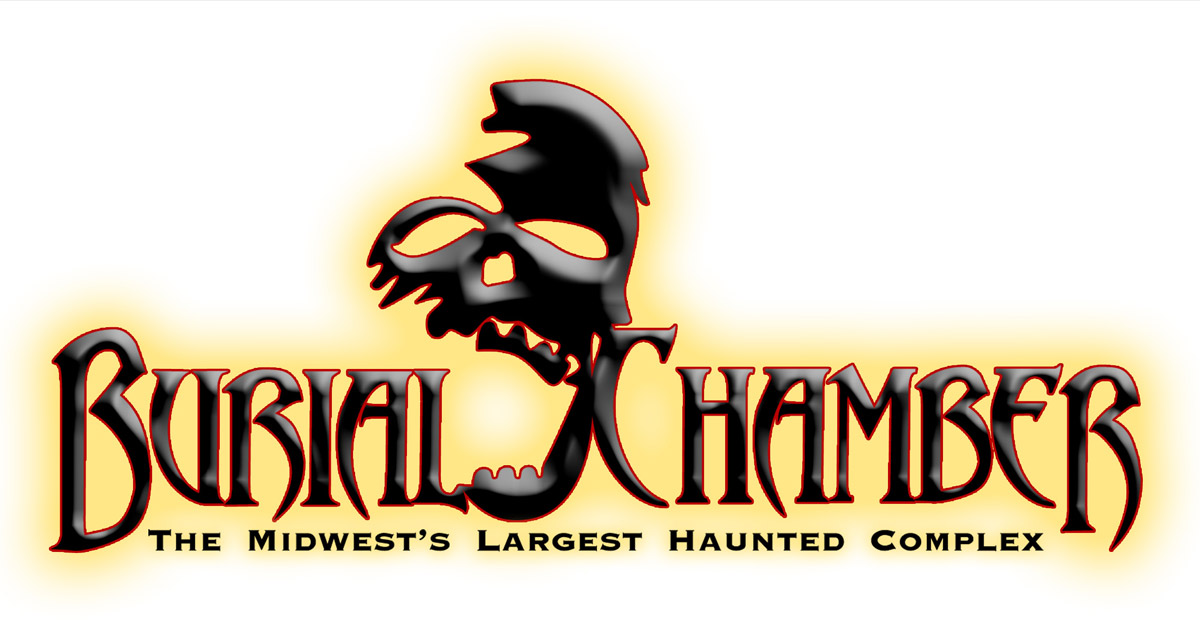 At the Burial Chamber haunted house in Wisconsin, thrills and chills await at every corner. Prepare to have your pulse racing as you experience two large indoor haunted houses and an outdoor haunted woods trail. Not for the faint-hearted, this scary adventure features blood-curdling screams, spine-chilling monsters, and eerie, dim-lit corridors. Brace yourself as you navigate the terrifying labyrinth, filled with heart-stopping surprises. But remember, it's all in good fun, and once your scary adventure is over, you'll be left with laughter, memories, and perhaps, a newfound love for all things spooky!
FrightFind It: Burial Chamber in Neenah, WI
Runner-Up: Green Bay Fear in Green Bay, WI
More Top Haunted Houses in Wisconsin | Back to Top
Elm Street Has Nothing On Them!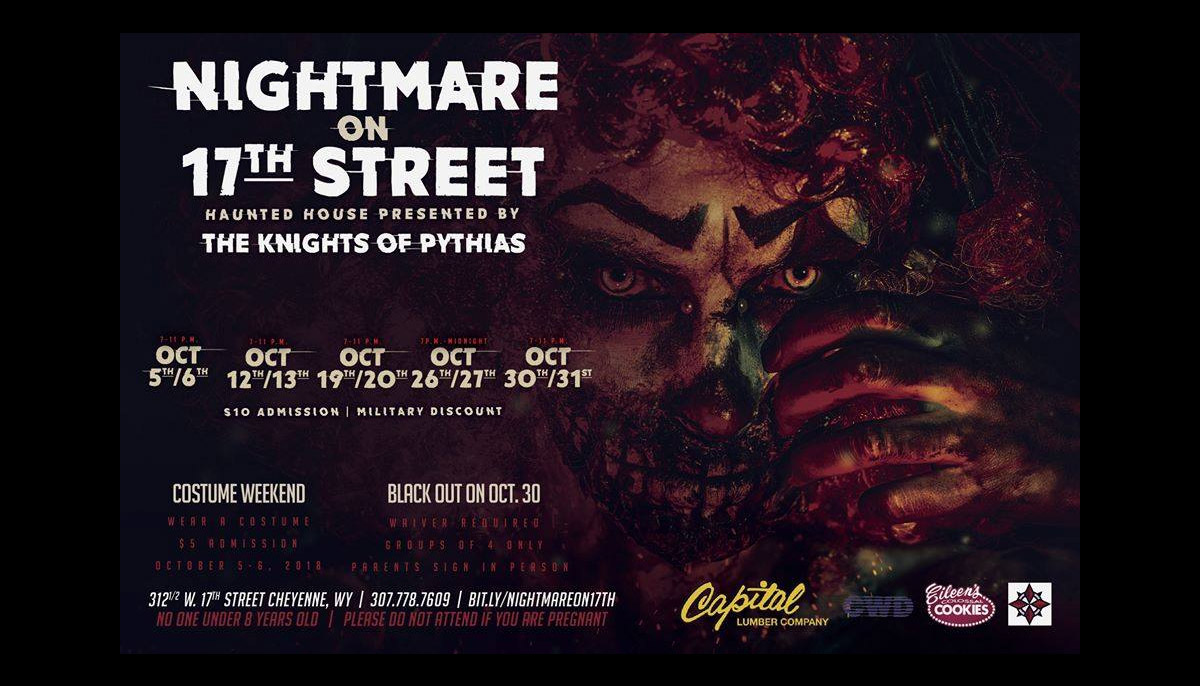 For more than three decades, Cheyenne's residents have been plunged into terror by the Nightmare on 17th Street, and this upcoming Halloween season promises the same chilling experience. The site of this contemporary horror house is a genuinely haunted location with a dark history. The horror experience here is aptly named Claustrophobia, challenging you and your friends to gather your bravery and venture through over fifteen diverse, terrifying scenes soaked in blood, filled with gore, and of fiendish dimensions. As one traumatized visitor recounted, "The fear was so overwhelming, I couldn't move beyond the first room!"
FrightFind It: Nightmare on 17th St in Cheyenne, WY
More Top Haunted Houses in Wyoming | Back to Top