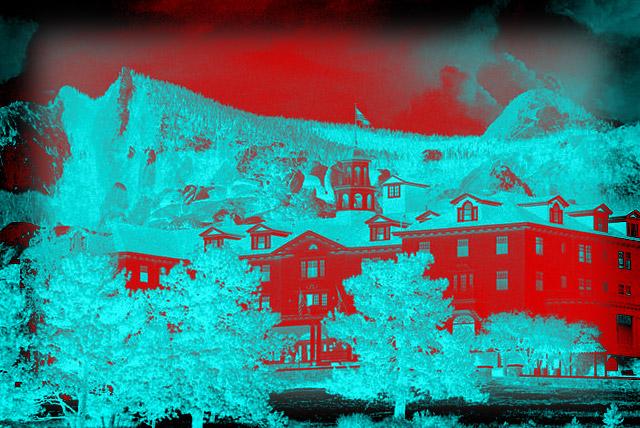 The Most Haunted Hotels in Each State
Looking to get scared silly next time you travel? Then check out our state by state list of the scariest hotels in the U.S. We're featuring one haunted hotel in every state alphabetically so no matter where you travel, you have the option of sleeping with the ghosts and ghouls of yesteryear.
Each hotel has its own unique story. Some have tales that age back to the Civil War. Some of lost love. Some inspired famous horror films and a few have stories of dastardly deeds that aren't for the squeamish.  So when you start planning your cross country trip in the old Family Truckster, set your travel plans accordingly and see if you can find those things that go bump in the night.
~50 Haunted Hotels in 50 States~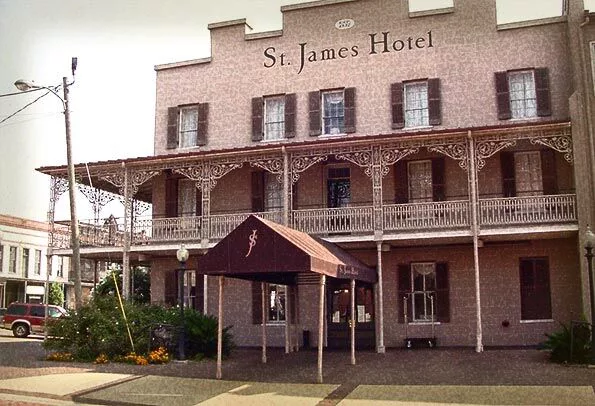 Built in 1837, several ghosts have haunted the halls of Selma's St. James Hotel. But the most infamous are Jesse James and his girlfriend Lucinda. Jesse and his brother Frank frequented the hotel during their criminal heyday (about 1870-1882), and one them is apparently still there. Most often, the ghostly couple of Lucinda and Jesse have been witnessed in rooms 214, 314, and 315. Lucinda's presence is often accompanied by the scent of lavender, and Jesse's ghost sports his best cowboy attire. A spooky blend of frights and history.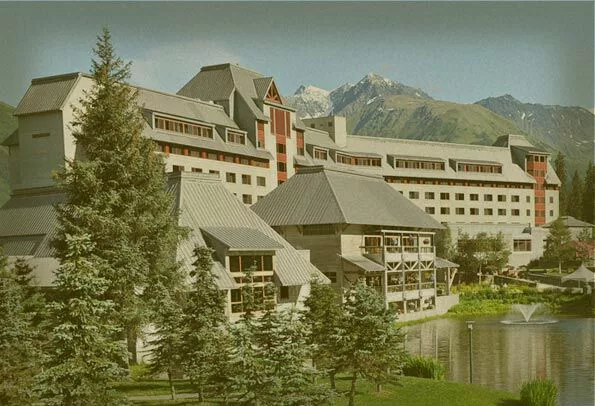 Where else can you ski, hike, bike, and go ghost hunting? Stay in room 721 and you may get a visit from the ghost of a stock broker who died there in 2001. It's known to carry on loudly and wake guests as it roams the resort's 304 rooms in the wee hours. Sounds like a party!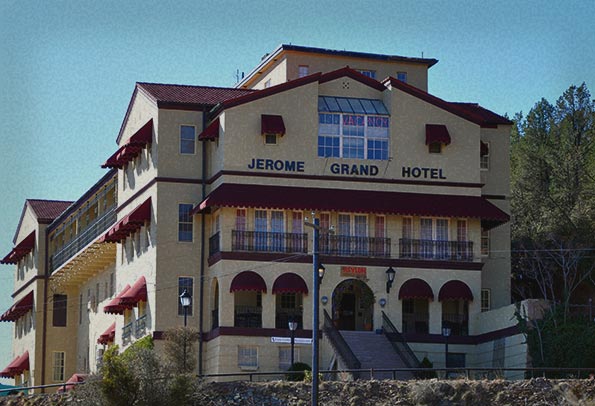 This five-story Spanish Mission-style hotel was build at the top of Cleopatra Hill in 1927. Originally a hospital, long-deceased patients can now be heard speaking in the early morning hours, while cries of distress echo across every floor at all hours. There are also reports of the manifestations of a six-year-old boy on the top floor.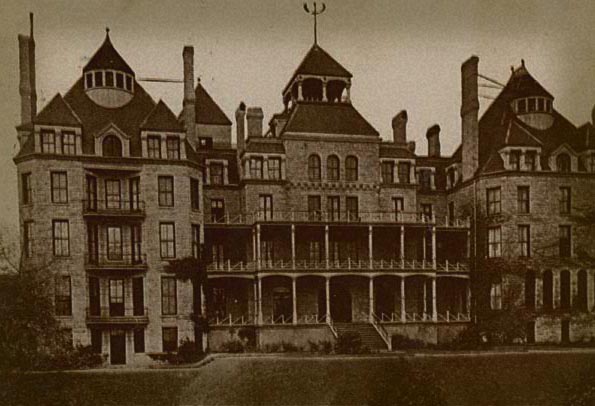 The Crescent Hotel is one of our favorites and is featured as one of the Most Haunted Places in America. This historical hotel's deceitful past continues to haunt it. In its early years, the hotel owners touted the healing properties of the water flowing nearby, but as people began to realize the waters had no effect, they stopped coming. It later reopened as a cancer treatment facility, but once again sold nothing but snake oil to desperate patients. Rumors have it that the guests of these jilted patrons still haunt the halls, urging guests to leave. Theodora is known to roam room 419, Dr. Baker is the Recreation Room, and other apparitions haunt rooms 202 and 204.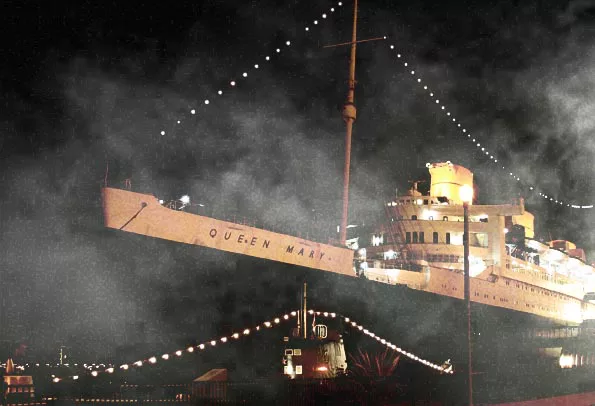 Stay on this possessed ship and you may experience your bed moving at night or see the ghost of one of many sailors who died on board. Children who drowned in the boat's pool can be heard, and a lady in white haunts the dark corridors at night. Time magazine voted the Queen Mary one of the 10 most haunted places in America.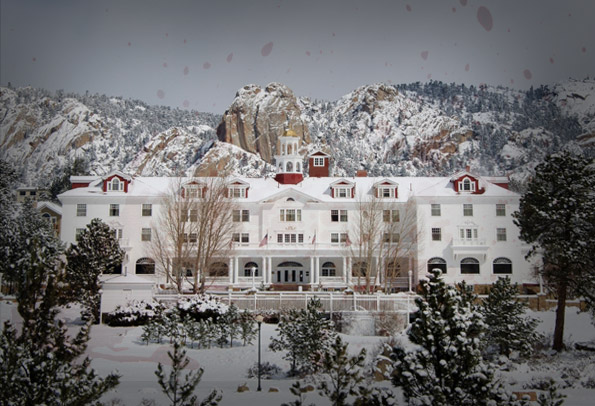 The Stanley Hotel bills itself as 7,500 feet above the ordinary, but it's not just the structure that makes it stand out. Known to many as The Shining Hotel, this hotel inspired horror writer Stephen King to write his macabre novel, The Shining, after he stayed there in 1974. Flora Stanley can often be heard playing her piano in the darkest hours of the night. Her haunting husband, Oscar Stanley, can be seen floating in the Billiards Room.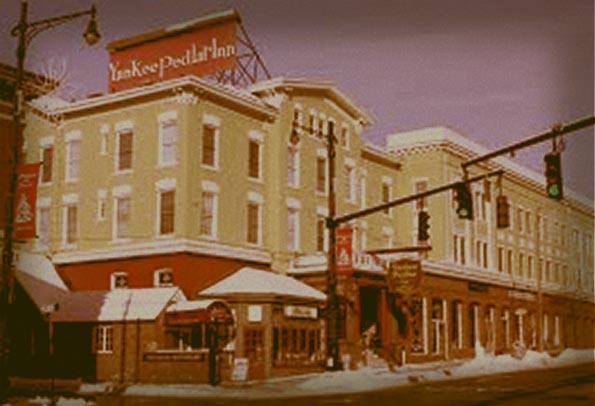 Guests who stay at this 125-year-old inn may be visited by the ghost of Alice, the original owner of the inn who died in 1910. Reserve room 353 or 295 to get the full haunted experience. You will have a great night sleep as long as you don't mind Alice's ghost climbing into bed with you.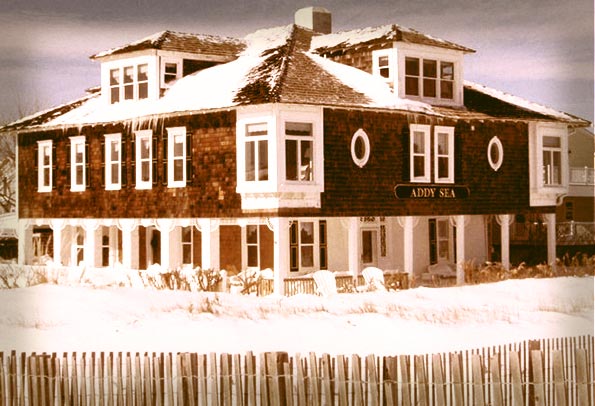 A thriving bed and breakfast, this inn serves several otherworldly spirits in addition to its living guests. The three rooms reported to be haunted are 1, 6, and 11. Room 1 has a private bath that is said to shake violently at times. Room 6 guests often hear beautiful, if untraceable, organ music. Room 11 is haunted by Paul Dulaney, a former handyman who never left when he died.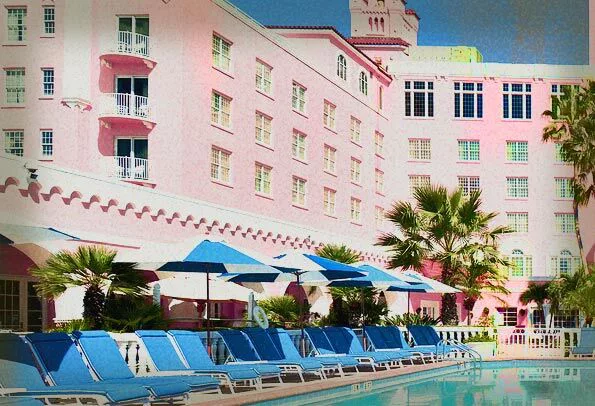 Dubbed the Pink Palace for its Mediterranean castle design and pink walls, this hotel is known for its eerie noises and the creepy sensations that can be felt when walking through the halls. Thomas Rowe was the original owner, and his ghost can still be seen overseeing the daily operations of the hotel staff.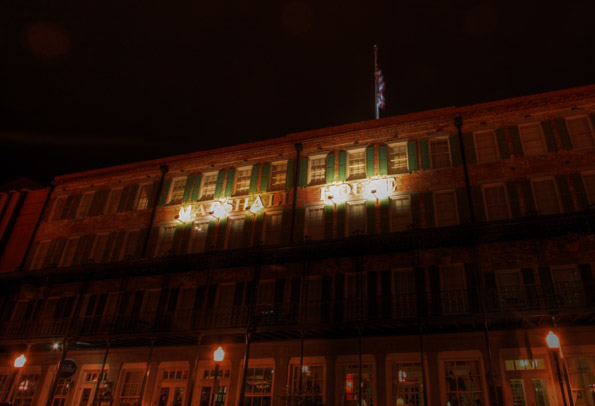 Savannah has been home to many historical hauntings, but the Marshall House tops the list with a host of apparitions. Ghosts can be seen haunting the hallways and foyers, faucets often turn on seemingly by themselves in the rooms, and children can be detected dancing in the halls at twilight.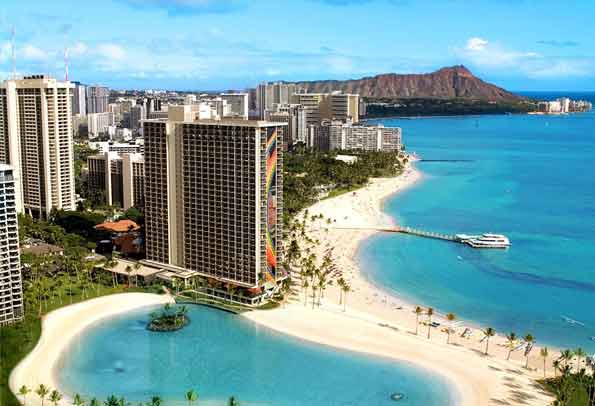 Hawaii has its share of hauntings, but not many can say they are home to Pele the "Volcano Goddess." Or is it a girl in red who was murdered in the hotel many years ago? Either way, it's Hawaii! Welcome to paradise.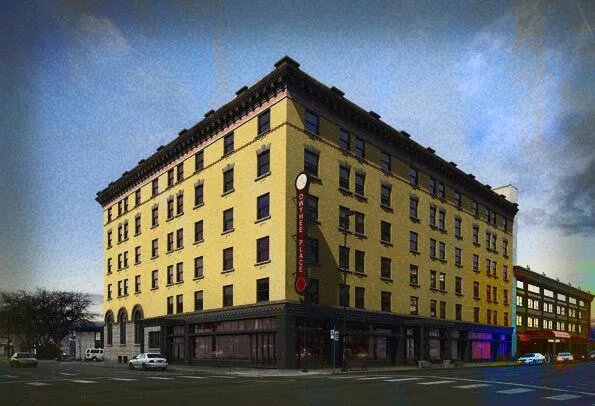 Boise isn't exactly known as a haunted wonderland, but this hotel is known as one of the most haunted in all of Idaho. It has been recently remodeled, but don't worry, the ghosts haven't gone anywhere. Not a believer? Stop by a check it out. It isn't a hotel anymore but you can rent an office or apartment and stop by for a drink at the bar. You may not be drinking alone.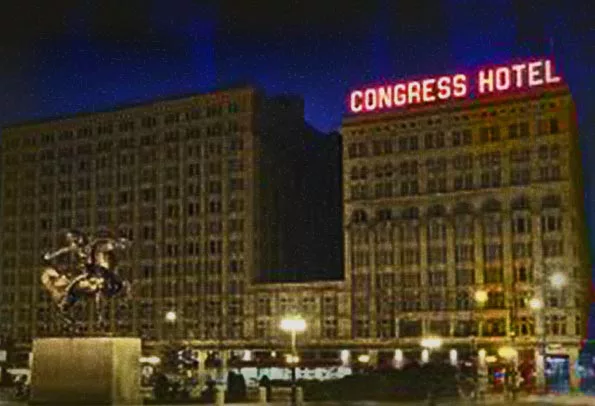 Just a few of the unsettling experiences you can have in this hotel include being visited by Peg Leg Johnny, hearing the sounds of a workman who was buried in the walls, and seeing dismembered body parts floating in the Gold Room. Located in the heart of Chicago, this hotel is home to several ghosts and is known as one of the most haunted locations in the state.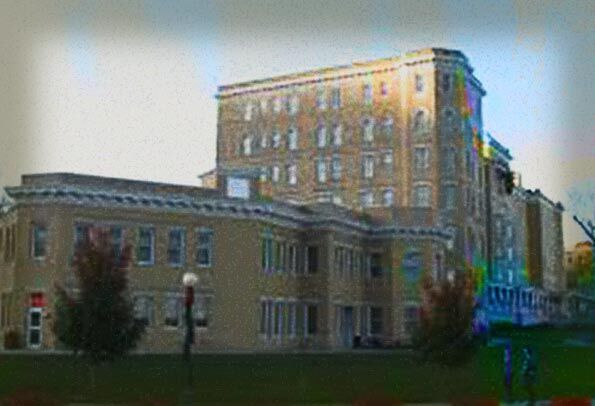 This hotel is haunted by the former owner, Thomas Taggart, whose ghost can often be seen lingering around the service elevator smoking. If you're lucky (or unlucky), he may even step on the elevator and accommodate you to your destination. You may also see him riding a horse through the ballroom and down the halls.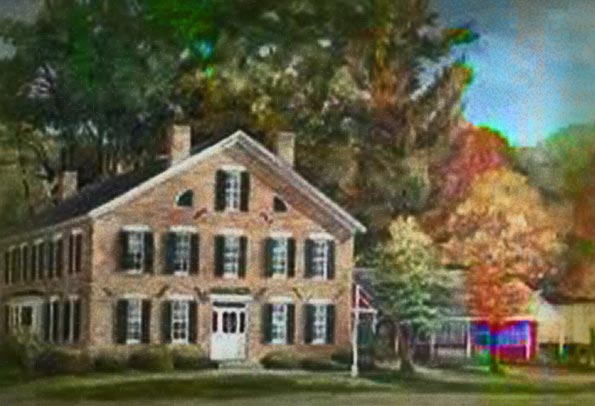 The Coast to Coast AM radio show has interviewed ghost hunters about this haunted inn. Many investigative teams have reported glowing orbs, and guests have seen cookie jars and other items move. The inn is available to rent out for a night, and chances are high that you'll experience something out of the ordinary.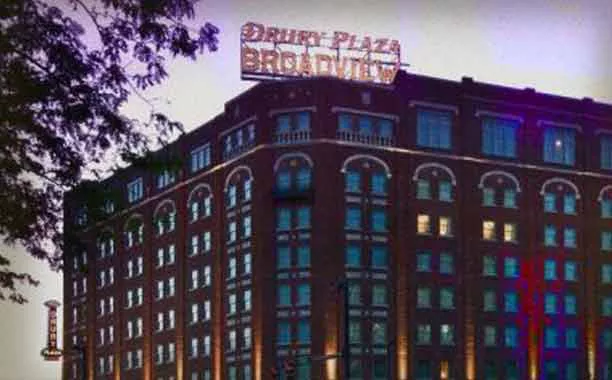 The Drury Plaza Hotel Broadview has reported several exceptional happenings in the hotel. Some guests report lights flickering in the guest rooms, but not the corridors. Others experience furniture being moved in mere seconds when they leave the room for just a moment, and some see doors moving back and forth for no apparent reason.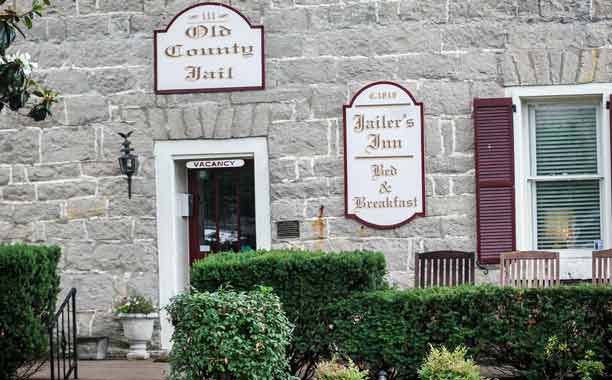 Guests at the Jailer's Inn often report seeing a woman, Mrs. McKay, who is seen walking around the grounds. She has also been known to stare at guests while they sleep. This often scares guests, as you'd expect, but she doesn't seem to have malicious intent. Several prisoners in the past also still haunt these halls, and it's believed she keeps them in check.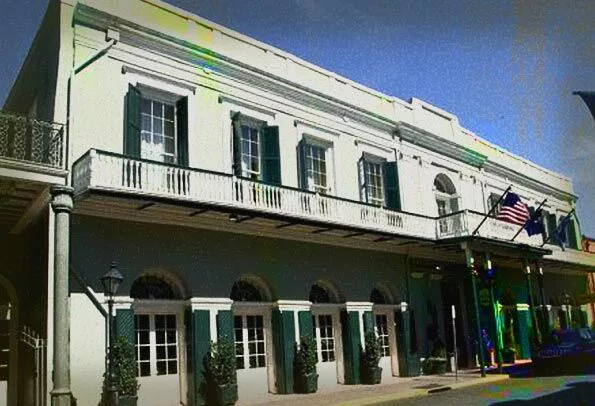 There are three main apparitions in this hotel. A Confederate soldier who haunts the third and sixth floors can be seen late at night. Children and nuns can be seen in the hallways. They were the victims of a yellow fever epidemic. Additionally, there is a solo ghost dancer who is seen dancing underneath the light of the ballroom's crystal chandelier.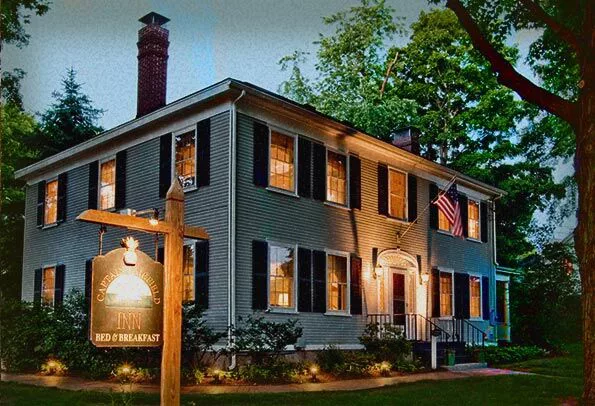 This inn was originally the home of Captain James Fairfield, who succumbed to pneumonia on July 23, 1820. He left his house to his wife, and she sold it two years after his death. As the house was undergoing restoration, the Captain could be seen near a painting of himself. He seems to mourn the change of scenery and walks through the house forever alone.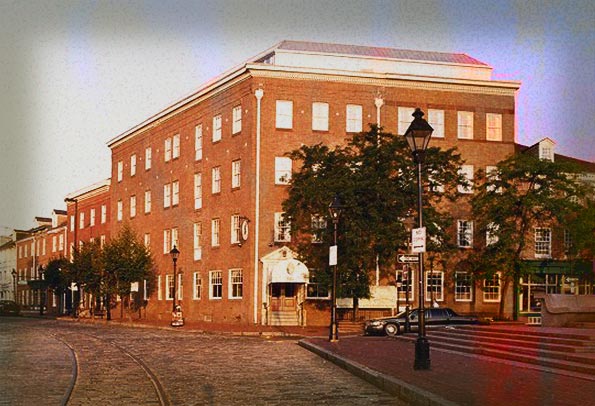 Many know this Inn as one of the most haunted places in America. The haunted Admiral Fell Inn is notorious for its ghosts as the hotel has served the dark arts community in the past. The grounds are haunted by various ghostly spirits and strange phenomena. Guests report hearing noises in the hallways at night and more.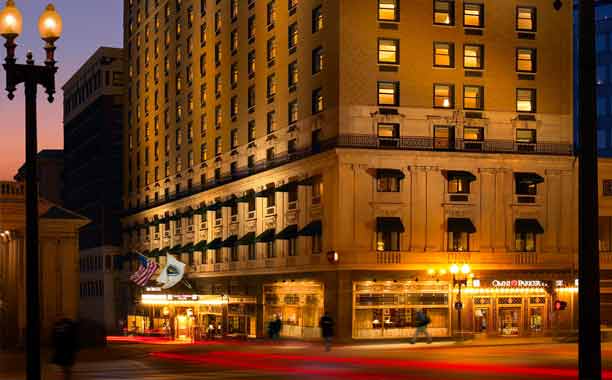 If you want to experience the paranormal, go to the third floor of this hotel. Charlotte Cushman was a stage actress who played both male and female roles. She died in her room on the third floor, and the elevator is often witnessed moving by itself to the floor when no one has pushed any of the buttons.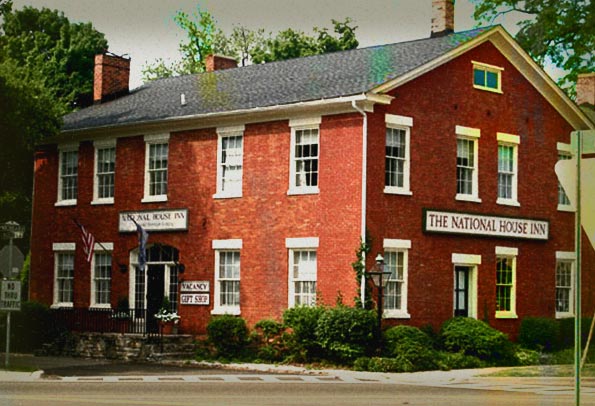 Thought to be a stop on the Underground Railroad in the 19th century, today the National House Inn has a ghost believed to be from the 20th century. Many people have reported seeing a woman dressed in red floating the halls and standing in upper-story windows. Her identity is unknown, but most assume she once lived there. But why she continues to haunt the place is a mystery.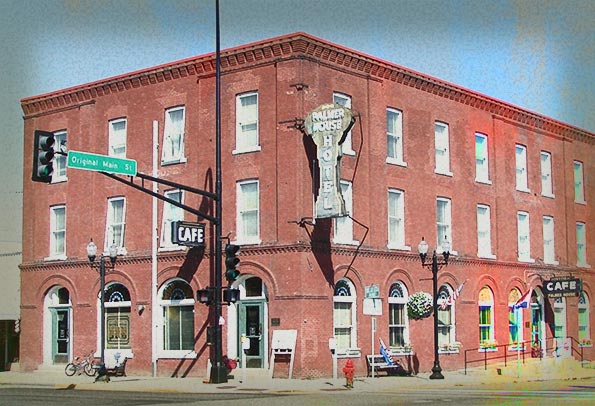 R.L Palmer built this hotel, and his ghost continues to frequent the staff room and grounds. Guests have experienced knocking on doors and other loud sounds with no evident source. Others have witnessed children (or what they think are children) running and playing at night, yet no children can be found when guests investigate.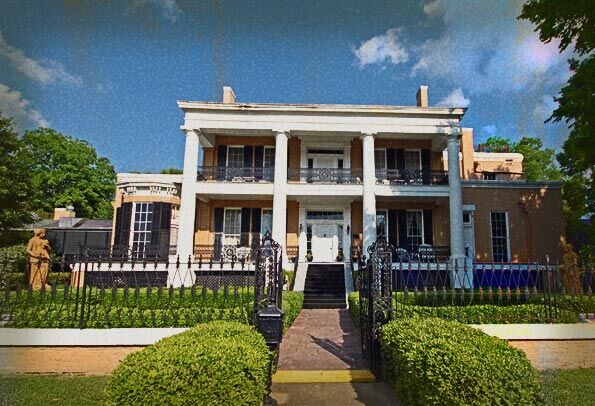 The Kleins must have loved their mansion because they refuse to leave. John's ghost can be seen smoking a pipe in his favorite chair in the gentleman's parlor, while Elizabeth ghost dusts and cleans the halls at night. There could also be another reason for the haunting. One of their sons died when he accidentally shot himself, and guests report hearing a loud bang followed by wailing late in the morning.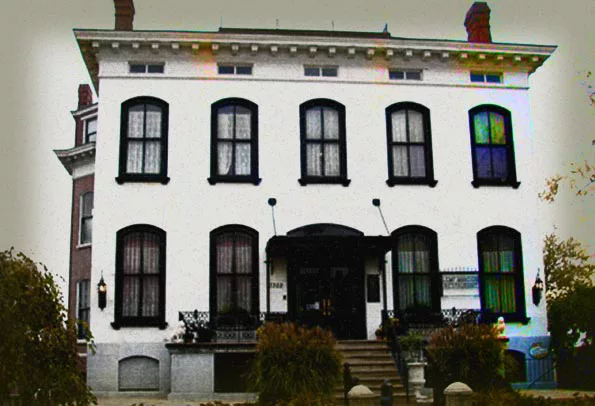 This stately mansion is haunted by several members of the Lemp family. Staff have reported seeing apparitions quickly appearing and then vanishing. Voices and sounds are heard coming from nowhere, and radios play on their own with nobody around operating them. It's a truly chilling experience as many people have reported.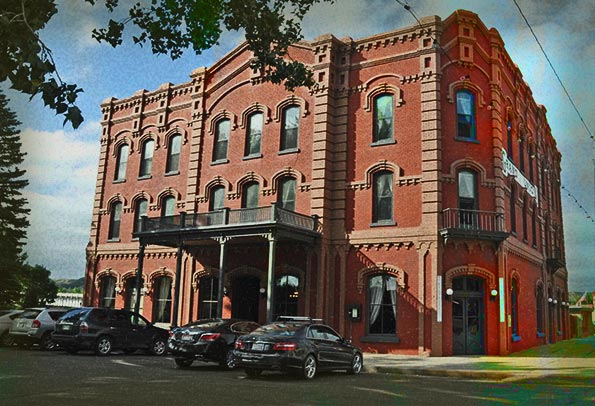 Built in 1882, the Grand Union Hotel has been home to several specters and ghosts. A drunken cowhand once directed his horse up the staircase, and the hotel manager shot him dead. To this day, hoofs can be heard running up and down the stairs. If you visit the hotel, take special note of room 202 and maybe you'll be lucky enough to glimpse dancing blue lights emanating from another dimension.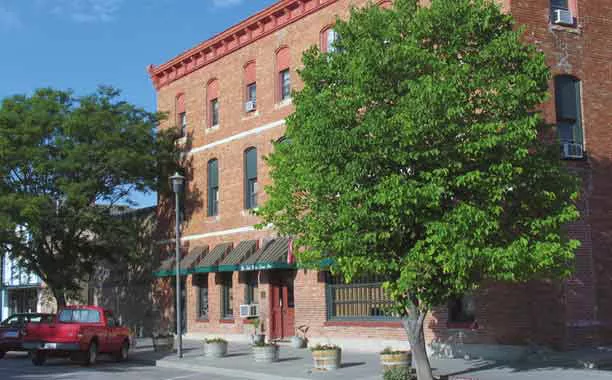 Anna and Jack are two guests of this hotel who never checked out. People who stay in the hotel report things being moved from where they were placed, footsteps are often heard on the steps, and there are multiple reports of pitchers breaking in the bar area. The current owner believes Jack breaks the pitchers. Witnesses to Anna say she wears a red satin dress and stares longingly at something nobody else can see.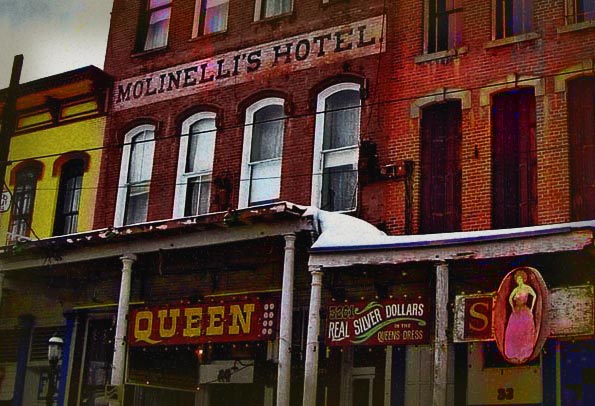 Built at the turn of the 20th century, the Silver Queen Hotel's main spirit is a prostitute who killed herself by slashing her wrists in the bathroom of room 11. An eerie, cold feeling drops over you as you walk by both that room and room 13. She tends to prefer to visit males and steers clear of female guests.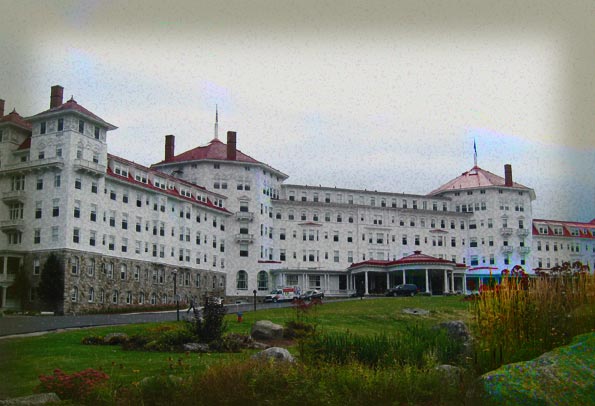 It was heralded as a paradise when it was built in 1902, but soon the trouble began. In 1903, the proprietor of the property, Joseph Stickney, died suddenly of a heart attack. Yet it's his wife, Caroline, and not Joseph, who is reported to haunt the halls. Staff have seen her looking out over a balcony, coming down the stairs for dinner and brushing her hair on her bed in Room 314.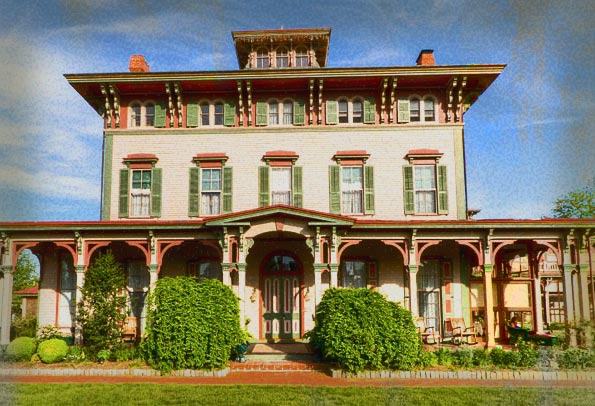 Constructed as a summer getaway in 1863, this mansion was seemingly designed to be the perfect portal for supernatural activity. Some say it's the architecture that traps ghosts here. Whatever the cause, several ghosts are known to roam here. Ester Mercur is one famous resident who never left her home. She's been seen reflecting on the state of renovations, but since the renovations have completed she appears happy and content.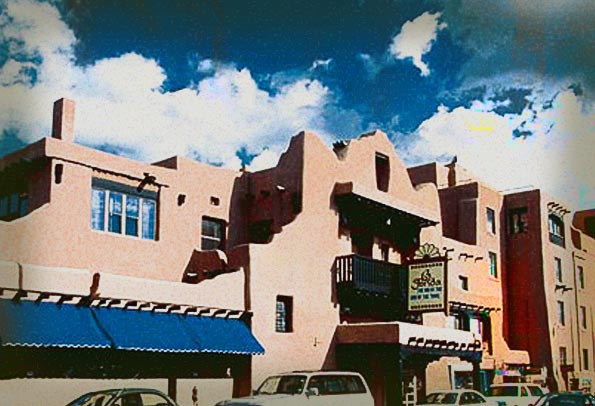 The historic La Fonda Hotel has been providing accommodations for the living and the dead alike. The hotel now accommodates the spirit of a failed salesman who lost all of his company's money. Guests have reported seeing strange apparitions wearing long black coats and top hats walking the halls at night.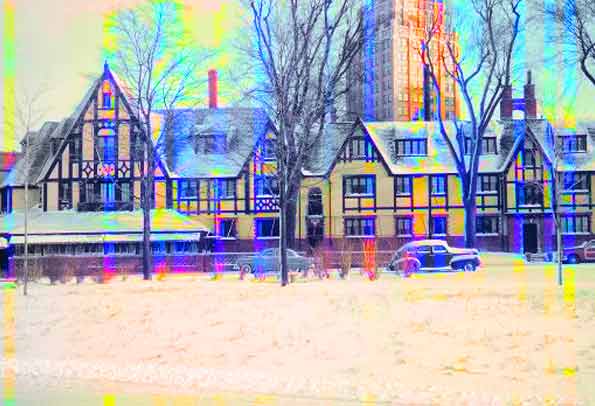 Being the one-time honeymoon capital of the world, Niagara Falls has plenty of options for lodging. But not all hotels are the same, some have a violent history that still haunts them to this day. If you are looking for a night of romance then maybe the Victoria Suite isn't for you. Unless you don't mind a couple of extra guests!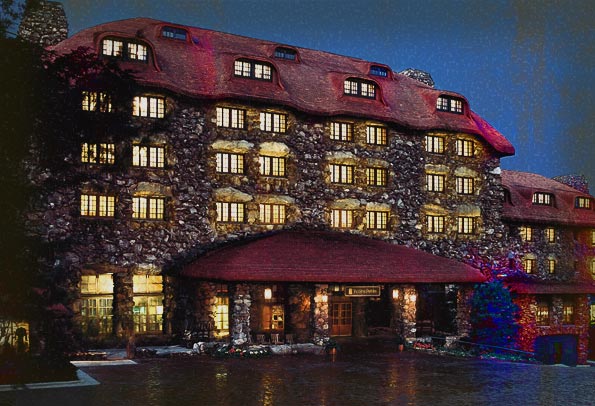 The Pink Lady is not just seen, but felt and "experienced" by the hotel staff. She's been haunting the hotel for more than half a century, but few know anything about who she was in real life. It's believed she was a young woman who plummeted to her death in 1920 in the Palm Court atrium. Room 545 and the two floors that hover above the Palm Court atrium are reported to have the most activity, giving credence to the theory.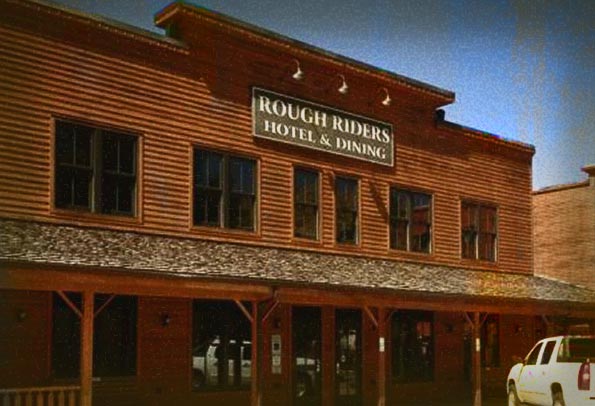 The little boy who haunts this hotel is a nightmare for your water bill. He reportedly flushes the toilet when nobody is around, and tends to haunt the rooms on the top floor of the hotel. Built in 1884, guests have reported feeling a playful vibe on some levels, and dark, malevolent spirits on lower levels. It's hard to know for certain, but aim to stay in Room 505 and visit the conference rooms for a glimpse of the paranormal.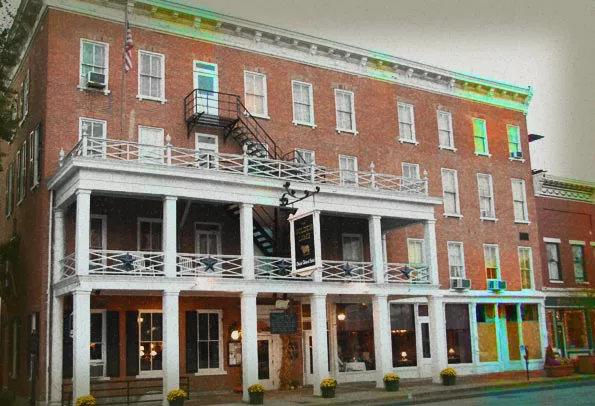 The ghosts of the Golden Lamb Inn range from the vicious to the innocent. The founder of the inn, C.L. Vallandigham, shot himself accidentally and telegraphed his doctor after the fact. He died in the morning, but he continues to haunt the establishment and has been seen in several locations since.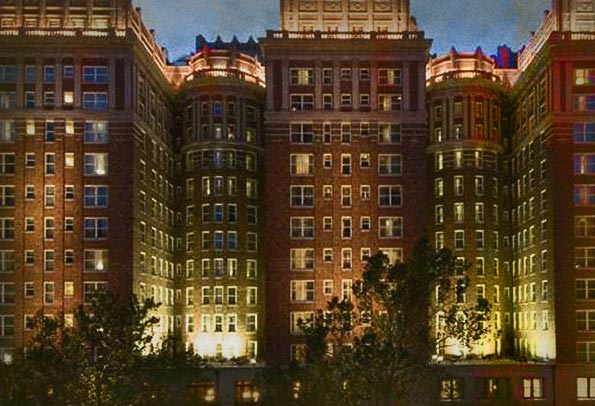 National Basketball Association teams have noted haunted activity in this hotel. In 2010, the New York Knicks blamed their loss on ghosts who kept them up slamming doors and making strange sounds. The original proprietor, W. B. Skirvin, impregnated his maid, Effie. She was then locked on the 10th floor to protect his reputation. After jumping out a window and killing herself, she reportedly still haunts the building.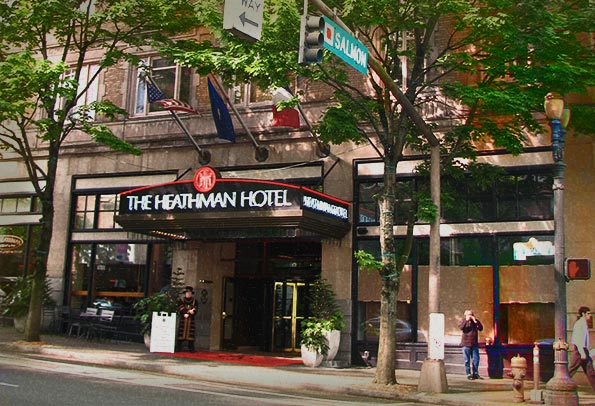 The staff at the Heathman Hotel are no strangers to the world of the dead. Rooms 703, 803, and 1003 are haunted by ghosts, and guests report cold spots, strange sounds, and violent activity in the rooms and halls of the house. Some people believe that a man jumped to his death from a room ending in 03, and now he haunts all the rooms he passed on his way down.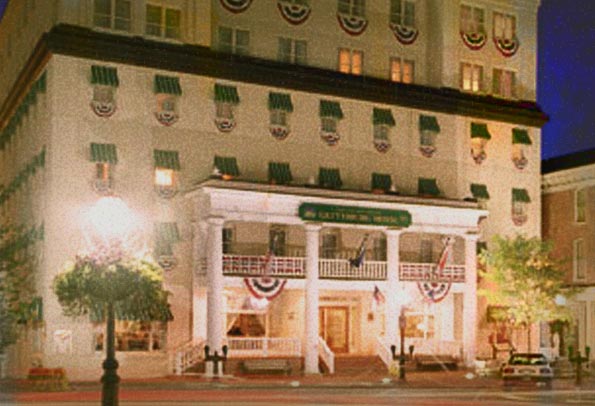 Take a step back to the Civil War era and experience the charm of Rachel, a nurse that died long ago in the hotel. She can be seen wandering the halls looking for soldiers to tend to. Gettysburg has long been known as one of the most haunted places in America. The hotel was established in 1797, and the hotel has also been host to several U.S. presidents.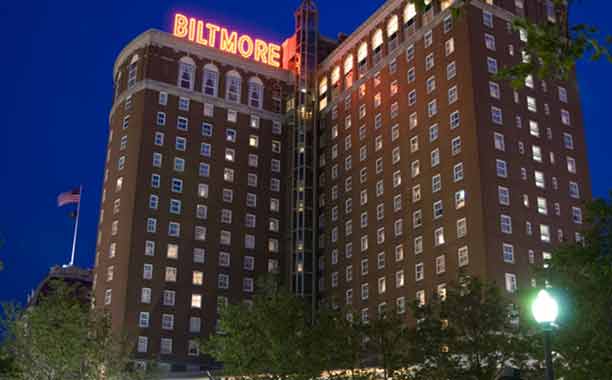 Inspiration for Robert Bloch's novel Psycho (on which the film is based) and Stephen King's Overlook Hotel, this hotel was named in 2000 as America's Most Haunted Hotel by the American Hotel and Lodging Association. The building was financed by Johan Leisse Weisskopf, a proclaimed Satanist. The original design included places for sacrifices, purification rituals, and nude waitresses.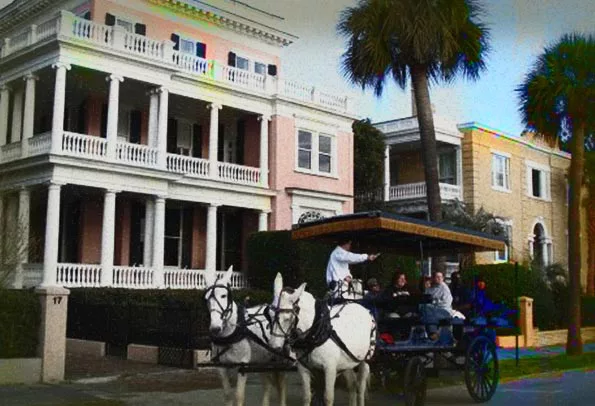 The first reports of sightings came in 1992, when guests reported a gentleman ghost and a headless man roaming around. It's uncertain who these ghosts were in life, but the gentleman ghost could very well be a college student who jumped from the roof to his death. The headless torso is likely a remnant from the Civil War era, and guests have reported a malicious aura.
More haunted South Carolina >>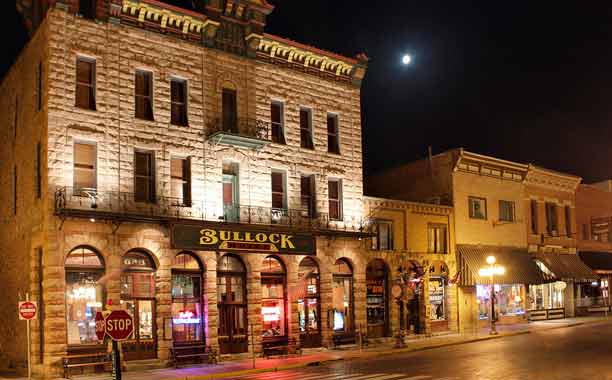 A strong, commanding man during his life, Seth Bullock helped establish the Bullock Hotel. People have reported sightings of a tall, ghostly apparition that fits his description. He haunts the restaurant, basement, and other areas where staff work. Guests have reported hearing their name called out, and the second and third floors have seen a number of odd and mysterious sightings.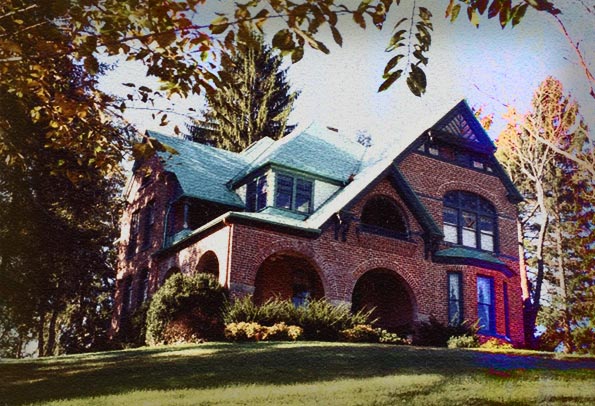 Your nose is your guide to finding ghosts in this inn. Built in 1889, it was originally a private home that was later turned into an inn. Guests report smelling perfume, peanut butter cookies, and other smells. Upon investigation, there are no cookies baking in the kitchen and nothing to explain the strange phenomena.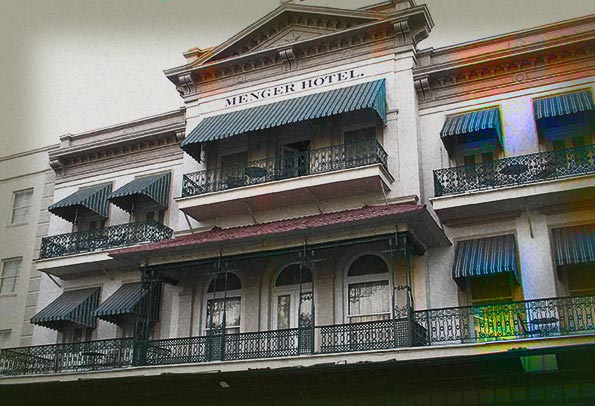 The Menger Hotel opened in 1859, and has accommodated famous residents such as Ulysses S. Grant and Davy Crockett. One of the most famous hauntings was brought about by the murder of a chambermaid. Her spirit can be seen roaming the halls as she continues her duties into the afterlife. The hotel offers a ghost tour package so guests can learn more about the haunted history.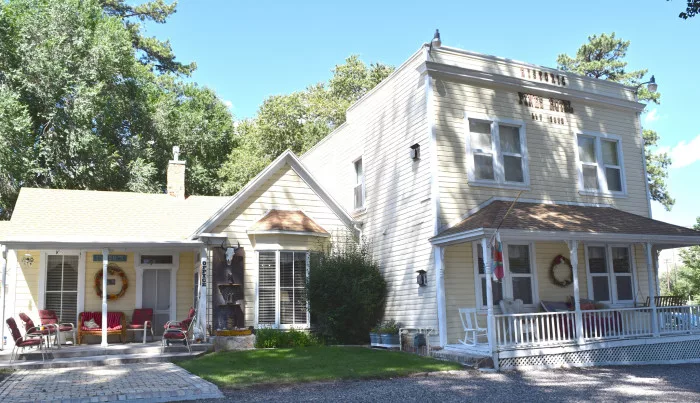 Being the oldest running hotel/inn in Utah, you know this place has some really old guests hanging out. Many employees and guests have seen a woman swinging on the front porch and children playing outside. Psychics have reported activity in some of the rooms, but most sighting seem to be out front. Have a seat on the porch, drink a lemonade, watch some ghost children play. Ahh, the good ol' days!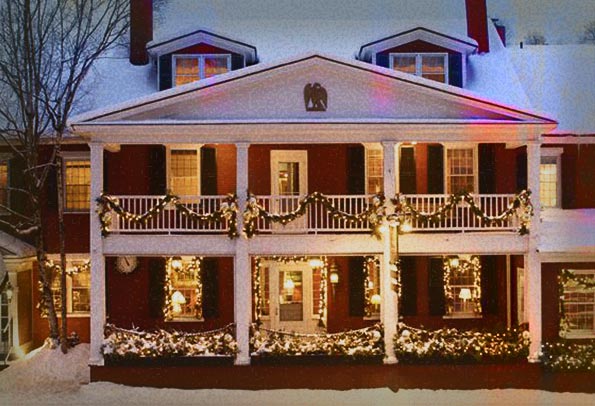 The winters are cold in Vermont, but not as chilling as the otherworldly events at the Green Mountain Inn. A ghost of a person who died in the 1800s still visits the hotel, and there is also the legend of Boots Berry who continues to haunt. He was a former horseman for the inn, and reputed hero for saving a child there, but was dismissed for his drinking habits. But he never left. HE was born and later died in the hotel, but his spirit remains.
No ghost haunts better than a jilted bride, and a young woman who was intended to be married in the early 1900s still roams the 14th floor. She asks guests for the time, as she waits for her husband to show up for the wedding he never gave her in life. The hotel was built in 1766, and it is one of the oldest resorts in America.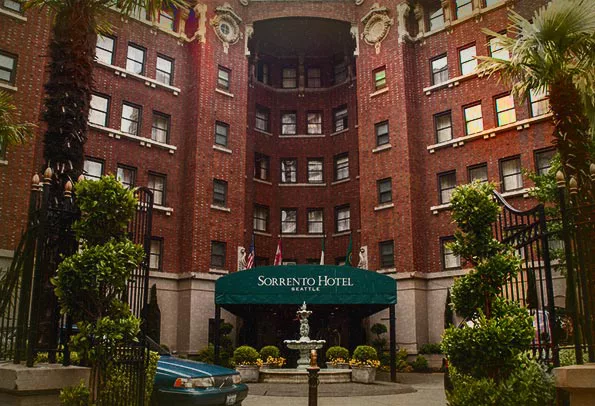 Opened in 1909, this historic hotel is home to the ghost of Alice B. Toklas. It even made the USA Today's list of haunted hotels. She studied music at the University of Washington, and her home was near where the current hotel resides. Nobody knows for certain why she continues to haunt the hotel, but guests report seeing her wearing white strolling through the fourth floor corridors.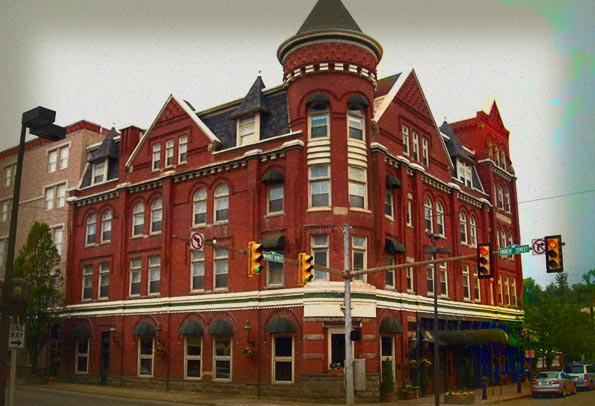 Guests to the Blennerhassett Hotel are welcomed by rustic old-world charm, modern amenities, and a hauntingly eerie ghostly experience. William N. Chancellor was one of the men responsible for the hotel's existence, and guests have often seen a smoke circle emanating from his portrait. If this wasn't creepy enough, they even report smelling the smoke and sensing a strong presence in the room.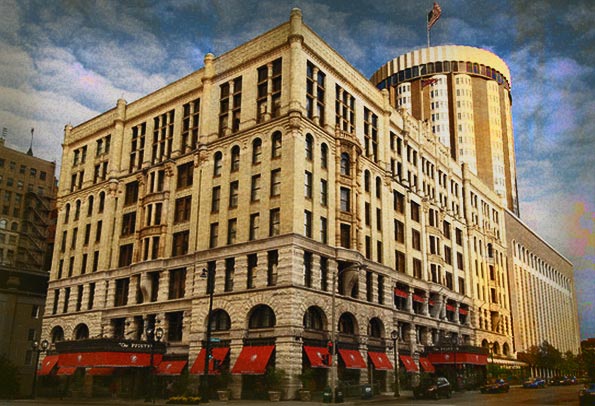 This 1893 Milwaukee gem is known to be haunted by the good-natured ghost of George Pfister. George must have been a baseball fan because he seems to visit every MLB ballplayer who has ever stayed there. Spend a night at the Pfister and you may wake to find your furniture moved or your window opened. Maybe George is ready for you to check out?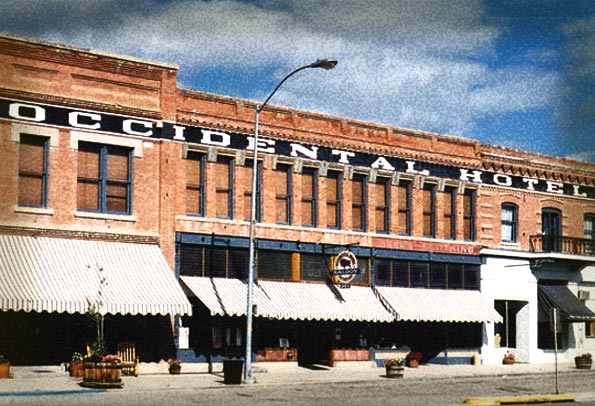 With a solid reputation as a classic saloon, this hotel was a haunt frequented by outlaws and miners. The daughter of a prostitute passed away on the upper floor, and guests have reported that she has tapped them on the shoulder. She is often seen wearing a white dress, and people hear strange laughter and voices.
Check in. Don't forget to check out!
That's our 50 haunted hotels in 50 states. There are many more hotels that have reports of sightings and paranormal activity. Check our haunted hotels out for more or browse haunts by state. Looking to book a stay at a haunted hotel? We recommend trying to book ahead if you want a particular floor or room. Some places embrace their haunted past, but some try and keep it hush hush. You can still ask the hotel staff for stories. Some are more open to chatting when away from other customers. Wherever you end up, drop us a line and tell us your experience. Feel free to share photos and stories too!
Helpful Links
Haunts near you – This will show you haunts nearest you based on your geographic location.
Haunts by state – Search haunts by state.
Real Haunts – All of our real haunted places rolled into one.
Real Haunted Hotels – All of FrightFind's real haunted hotels.
Most Haunted Places in America – The places with the most reported activity.