Haunted Places in Indiana
When a state has a town officially named Gnaw Bone, you just know that you're in a supernatural state. While no township by the name of Eerie is found here, there is plenty about Indiana that brings out the creepy and weird full force.
This Midwestern state is nicknamed the "Crossroads of America" and it's only fitting to learn of such haunted roadways. More Haunted Indiana »
Featured Haunts
in Indiana
Haunts in Indiana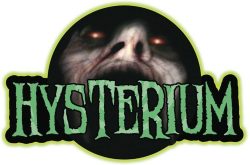 4410 Arden Dr, Fort Wayne, IN, USA
Open every Friday & Saturday from September 25 through October 31, as well as October 22 & 29.
Open 7:00 pm - Midnight Fridays & Saturdays (EXCEPT HALLOWEEN).
Open 7:00 pm - 10:00 pm on October 22, 29 & 31.
As you enter Hysterium, you will be immersed immediately into the lobby waiting room where the patients will be glad to see you. Read more…