Overview
The Haunted Bella Maggiore Inn in Ventura, CA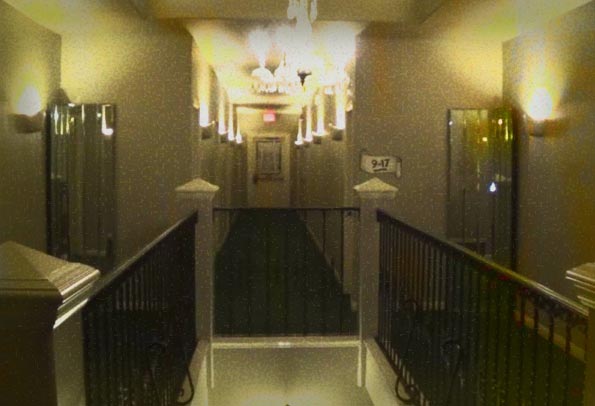 When most people think of Southern California, they imagine beaches, traffic, and the Hollywood life. However, about an hour or so North of the main hubbub that is Los Angeles, you'll find the pleasant and scenic city of Ventura.
While the small-town feel of Ventura is quaint, it's not without its sordid history. As with most historic towns in the US, there are plenty of mysteries that lurk beneath the streets.
One such place of ill repute is the Bella Maggiore Inn. It sits right in downtown Ventura, so it's close to all that the city has to offer. The surrounding streets are modern and appear normal, however, the Bella Maggiore is anything but.
Book Room #17, If You Dare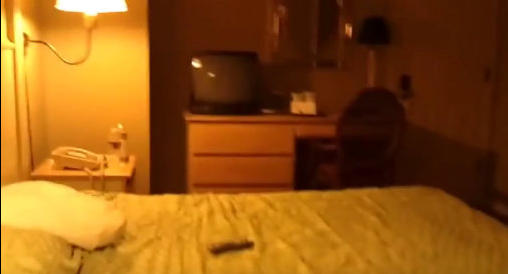 When it comes to haunted hotels, there are some rooms that are far more potent than the rest. In this case, room number 17 is where the ghost of Sylvia Michaels resides. Guests who stay in this room report nightmares, significant drops in temperature, and the occasional sounds of a woman crying or screaming. All in all, a rather spooky experience.
Throughout the rest of the hotel, guests have spotted items that moved seemingly on their own, as well as heard piano music despite no one being around. If you are there and you catch a strong whiff of rose-scented perfume, then it means that Sylvia's ghost is close by. It was her favorite aroma.
The Ghost of Sylvia Michaels
So who is this spirit that haunts the Bella Maggiore? Although some accounts vary, it seems that she was a "lady of the night," who worked at the Maggiore to earn money. Moving from room to room, helping weary travelers unwind and take a load off. Some say that she was also trying to build a career as a romance novelist. Perhaps her work was some kind of research?
She frequented the hotel quite often during its heyday, but things came to an end in 1947 when she was overcome with sadness and depression and took her own life. She hung herself in room 17 and her spirit is still attached to that ghostly place.
Bella Maggiore Early History
Some of you may be wondering why a lady such as Sylvia would be hanging out at the hotel, but the fact is that the place was rather seedy from its inception until after her demise. Built in 1927, reports indicate that the Bella was known as a brothel during the 30's and 40's, as well as being a welcoming place for gangsters and other scum.
During the War, however, many sailors would stay at the hotel while they were on leave, which is when Sylvia made the most out of her living arrangements.
According to some folks, she killed herself after falling in love with one of these sailors and was heartbroken that he never came back for her after the war. Other accounts suggest that she was murdered by either a gangster or a military man, who staged the murder to look like a suicide. In any case, it's clear that the hotel's history consumed her.
Tips for Your Haunted Stay at Bella Maggiore
If you want the most haunted experience, then you have to stay in room 17 on the second floor. Sylvia has been said to wander the whole property, so you have a chance to experience her in some way during your visit.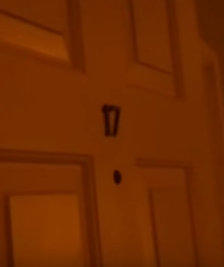 Given her job description, Sylvia seems to prefer men over women. As a result, men have reported pleasant dreams while staying in the room, while females have terrible nightmares. If you are a single man, you may feel her spirit join you in your bed.
Another common occurrence is that men's wallets will mysteriously move on their own as if Sylvia is taking them to try and purloin some scratch. So, be careful about where you leave your money lying around.
There is a journal of ghostly sightings listed near the hotel's registration desk. You can peruse it at your leisure and see what other guests have seen and heard during their stay.
Other Ghosts of the Bella Maggiore
Besides Sylvia, there are a few other ghosts that reportedly roam the halls. One is named Mark, who overdosed in the hotel back in the 60s. Other apparitions include a piano player, and Elizabeth, a little girl who was murdered on the site back in the 30s. While none of them are as famous as Sylvia, they have made their mark on certain visitors.
Since the hotel is located in downtown Ventura, you are close by to plenty of bars, restaurants, and other nightlife in the area. Also, since the Bella Maggiore is now a bed and breakfast, be sure to treat yourself to a wonderful early morning meal.