Overview
Boulder, Montana is a classic small town. Housing just barely above one thousand people, this sleepy little community is midway between the cities Butte and Helena and the local economy relies on the tourism industry. Situated within Boulder is the Hot Springs Hotel. This rustic, and waterfront hotel is the absolute perfect destination to help melt away the stress, and possibly see a ghost!
Is the Boulder Hot Springs Hotel Haunted?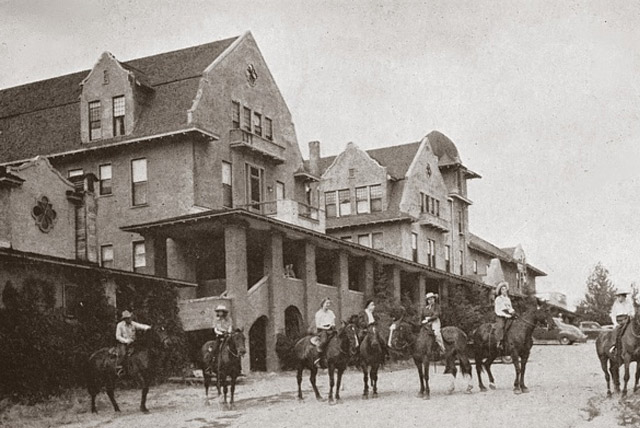 Constructed originally in 1863, the Hot Springs hotel was considered a remarkably popular place for travelers to stay at. Thanks to the mining boom of the late nineteenth century, the area experienced an economic uptick. However, such success was not without its tragedy as well. Sometime during this period a prostitute known only by the name of Simone was said to have been murdered in the hotel by a miner and who was never captured for his crime.
The Ghosts of the Boulder Hot Springs Hotel
Over many years, the hotel has experienced a plethora of renovations. During such reconstructions, guests and hotel workers have seen a lady in a white gown of historical period dress peering out the windows alone. The strong scent of a woman's perfume has permeated into many of the first floors without any notable source of origin. Given the oral legend of Simone's occupation, many male guests and hotel workers have experienced her presence more than females have. Men claim a feeling of slightly being pushed or tugged at, only to find nobody is there. Other times, Simone's spirit has been spotted by visitors and workers, only for her to disappear. Sometimes at night, footsteps can be heard down a hall, only for someone to look and discover that nobody was ever there.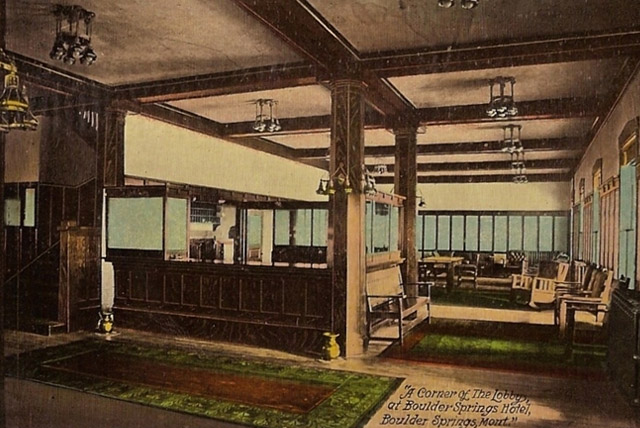 One of the more interesting aspects of the hotel is the nearby warmed, mineral springs. For many years the waters have served as a source of bodily healing and relaxation. Some supernatural enthusiasts claim that such waters have a definite energy to them. With Simone's spirit lingering, it is possible that her spirit is in theory "tied to" the property and unable to leave? Regardless, the hotel is still very much in business today with lots of renovations having been done over the decades. The Hot Springs Hotel in Boulder is still a wonderful source of relaxation and comfort with all its amenities, so much so that even a spirit such as Simone just doesn't want to leave it.