Overview
Field of Screams Haunted House in Olney, Maryland
The Field of Screams Maryland in Olney is the largest and most popular multi-haunt in Maryland with 4 awesome haunts in one location!! A quick car ride to 4 haunts – what's not to love?!! Take a 30 min walk on the TRAIL OF TERROR and a crazy tour of the new LUSION MANOR haunted house and if you can handle it, try a ride on the totally new HADES' HAYRIDE – ain't no surviving that!! Next is the Zombie Paintball Apocalypse which is our new event. Simply put, shoot glow in the dark paintballs at Zombies as they attack. Field of Screams Maryland is 40+ acres of thrills. We have great food and big bonfires to hang out around while you eat fried Oreos, fried Twinkies, funnel cakes and the best hot chocolate around! Our haunt is sick and our location is sick!! Check us out if you've got the guts!!!
4 Terrifying Haunted Attractions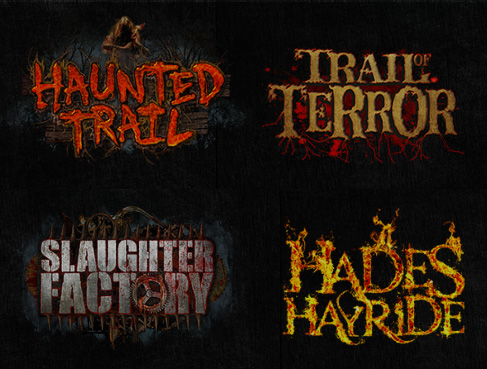 Haunted Trail
Trail of Terror
Slaughter Factory
Hades Hayride
Check out our other local screaming haunted attractions Ocean City Screams, Maryland and Scream City in Washington DC.