Nightmare on 2nd Street Home Haunt
1605 2nd Street, Delanco, NJ, United States
6-9pm October 30 and 31, 2016
nightmareon2ndstreet@gmail.com
Overview
Yard haunt and maze located in Southern New Jersey. 6 rooms, pirate ship and our 1968 Cadillac Hearse. 
Posted in Free Haunt and Home Haunt
Related Listings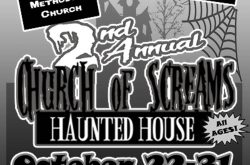 309 East Main Street, Plainfield, IN 46168, USA
October 22nd-31st
Mon-Thurs 6pm-8pm
Fri-Sun 6pm-???
Whiteland, IN scariest haunted attraction! Read more…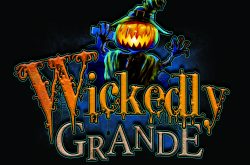 920-843-4538
3143 North Oakdale Lane, Appleton, Wisconsin 54914, USA
2018 Dates & Hours
October 12 -31  6 PM - 9 PM
Sun. - Wed.: Lights Only
Thurs. - Sat. & Halloween: Full Operations (lights, music, fog, animated props)
*All hours of operation are weather dependent. Please check our Facebook page ( https://www.facebook.com/WickedlyGrand/) for closures. 
Wickedly Grande, a family-friendly, walk through home display designed for those who like things creepy and gross but not too gory. Read more…
9 3rd Street, Ayer, MA, United States
Saturday, October 27: 6-9pm
Sunday, October 28: 6-9pm
Wednesday, October 31: 6-9pm
We're going medieval on you! Continuing the "Cathedral of Chaos" theme introduced last year, the Third Degree of Terror welcomes visitors for its ninth Halloween season in… Read more…