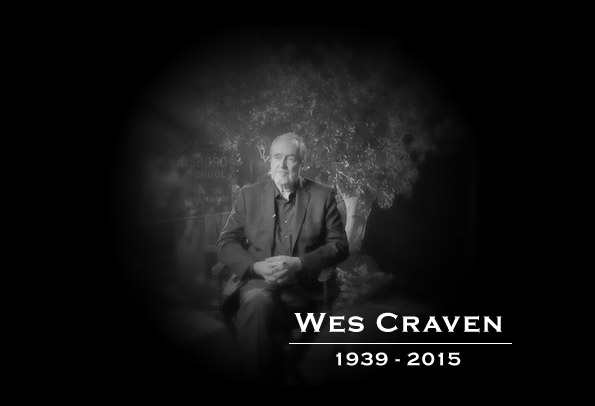 Wes Craven has been scaring the hell out of people since 1972.  That year, he wrote, directed, and edited The Last House on the Left. From Cleveland, Ohio, he brought us classic horror films like Nightmare on Elm Street, The Hills Have Eyes, Scream and many more. He truly inspired an industry. While he was known for his nightmarish story plots, you may not know that he ventured into other genres. In 1986, he directed an episode of Walt Disney's Wonderful World of Color and in 1999 he even directed the Meryl Streep film Music of the Heart.
On August 30th, 2015, Wes Craven lost his battle with brain cancer at his home in Los Angeles. He is survived by his wife, producer and former Disney Studios vice president Iya Labunka.
Wes once said, "Horror films don't create fear. They release it." Our condolences go out to the Craven family, friends, and fans.
Our Top 10 Keep-You-Up-At-Night Wes Craven Classics
Nightmare on Elm Street – 1984
The Hills Have Eyes – 1977
Scream – 1996
The Last House on the Left – 1972
Swamp Thing – 1982
The Serpent and the Rainbow – 1987
Scream 2 – 1997
Red Eye – 2005
The People Under the Stairs – 1991
Shocker – 1989
RIP to the Sultan of Slash.
Address
:

Cleveland, Ohio, United States
:

Road Map