Van ness tunnel
901 S Van Ness Ave, Santa Ana, CA, United States
Overview
Trick or treat through a covered sidewalk filled with spooky decorations and a couple jump scares. Fun for all ages.
Posted in Free Haunt
Related Listings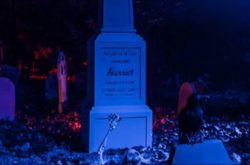 474 Lost Lake Drive, Groton, MA 01450, USA
October 31 ONLY
6-10pm
Lost Lake Cemetery is a FREE home haunt with a walkthrough cemetery and haunted house. We're open Halloween night only, 6-10pm. Read more…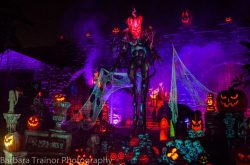 6027407594
8414 E Valley Vista Dr, Scottsdale, AZ 85250, USA
October 27th Thru the 31st 6:30 p.m. to 10:00 p.m.
13 minute haunted house, Visual display. Read more…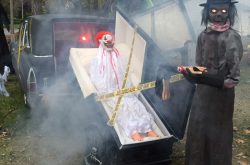 1605 2nd Street, Delanco, NJ, United States
6-9pm October 30 and 31, 2016
Non-perishable food donations accepted for local food bank. Read more…