Circus of freaks
502 7th St, Bussey, IA, United States
October 7th, 13,14,20,21,27,28,31
8-11
Posted in Haunted Houses
Related Listings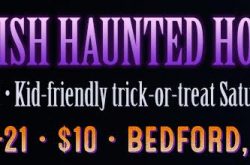 75 Great Road, Bedford, MA, United States
Two Nights of Fright! And a Day of Tricks and Treats
Friday Night October, 20th
Dark & Scary
6:00PM to 9:30PM 
Saturday Day October, 21st
Trick or Treat!
10:30AM to 1:30PM
Rated G for the little kids.
Saturday Night October, 21st
Dark & Scary 
5:30PM to 9:30PM 
First Parish Haunted House 2017 October 20th & 21st 2017 In 2017 the First Parish Haunted House will be celebrating the Bicentennial of our old meeting house,… Read more…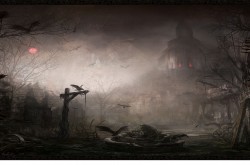 512-779-2956
21114 Secretariat Ridge Lane Pflugervile, Texas 78660, USA
Desolation Manor is Cedar Park's newest entertainment destination, we are an extreme interactive haunted house and escape room game venue with plans to open in the Fall… Read more…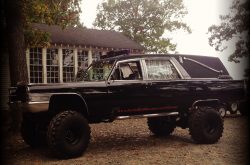 704-223-2765
14210 Old Beatty Ford Road, Rockwell, NC, United States
See website for this season's dates and hours!
Visit our website for all info!  www.forbiddenforesthorrortrail. Read more…