Overview
Newbury Township, Ohio is a half hour drive east from the city of Cleveland. This small and rural hamlet contains some of the more amazing small town scenes that could only be imagined in the mind of Norman Rockwell. To the center of this sleepy little community lies the Punderson Manor, precisely on the edge of Punderson Lake. Set with English-Tudor style construction and rooms, the spacious manor is a magnificent architectural achievement. It is also magnificently haunted.
Is the Punderson Manor Haunted?
Lemuel Punderson originally purchased the land the manor now sits on back at the turn of the twentieth century. Punderson held onto the property for years before he died, and the land was sold to a man named Karl Long who in 1924 constructed the original manor.  However, Long died near the end of the process and the property became owned by the State who officially stepped up finishing the construction in 1956 which resulted in twenty-nine guest rooms with fourteen European style baths, twenty-six cabins, library, and a fully furnished dining and guest hall. The manor was being fashioned into a spacious getaway resort for area Clevelanders, who came away relaxed and refreshed, but also with tales of paranormal encounters.
The Ghosts of Punderson Manor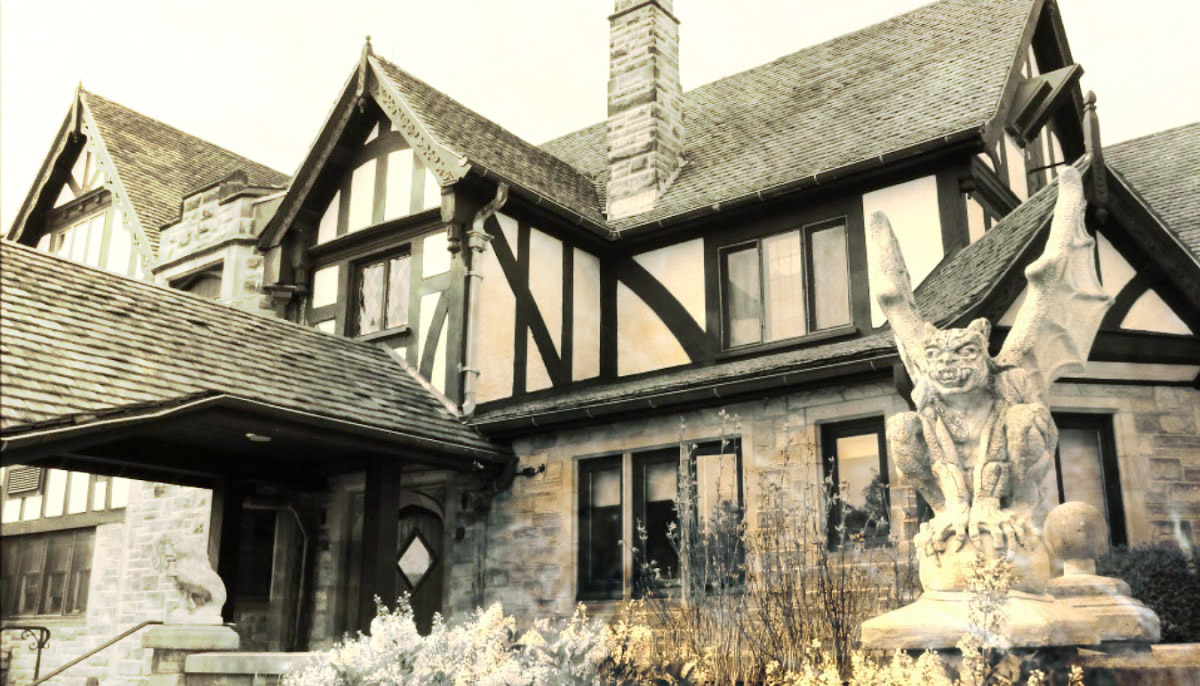 The most frightening story was reported by a trio of coworkers some years ago. Late one evening they had finished tending to their evening tasks and were going to pass through the empty dining hall and into the kitchen for a cup of coffee. On their way through to the kitchen, they all stopped short as a man was hanging from a noose in the middle of the dining room.  Paralyzed with fear, they watched as he twitched and swayed from the rope as if freshly hung. Minutes later as the sun began to come up, the trio watched in complete disbelief as the hanging man simply vanished before their eyes.
That's not the only vanishing ghost, a woman in white Civil War-era attire has been seen going down hallways, and if approached, she is said to appear startled and floats frantically away to hide. The most popular ghost on the premises is named "Pundy" and is thought to be the spirit of the original property owner, Lemuel Punderson. He has been known to turn lights on and off in guest rooms as well as shutting doors or even pulling out bookshelves in the library. His spirit is not deemed malevolent at all by hotel staff and many are said to think of his presence as harmless.
Punderson Manor Lodge & Conference Center is currently a very popular and lasting luxury resort for travelers. Golfing and hiking courses have been allotted on its lake area which is also often the site of weddings and banquet events. Such unbridled success is possibly just one of the reasons why Punderson's spirit hangs around to this very day, forever observing the happiness his property brings to others.