Overview
Scary-Nights Haunted House in Bucoda, Wa right next to Tenino
Not many haunted attractions can boast that they are in a "real haunted house," but the Scary-Nights which is in the old 1939 Bucoda School Gym has been investigated for paranormal activity after reports of orbs, shapes on cameras, and strange voices heard whispering in the dark.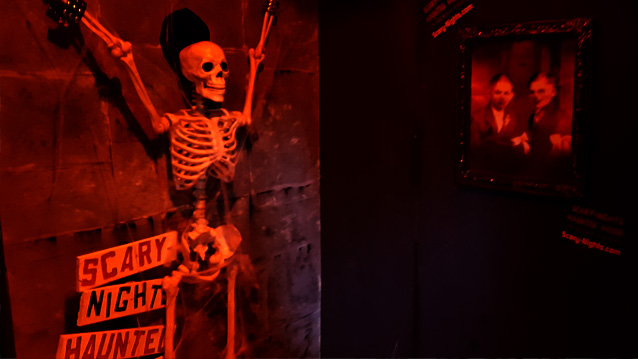 Scary-Nights Haunted House Hours
Every Friday and Saturday in October From 7 PM to 11 PM
Also Open – Sun Oct 29, Mon Oct 30, and Tues Oct 31 for Halloween!
Scary-Nights in September
Fri 29th: 7-11pm
Sat 30th 7-11pm
Scary-Nights in October
Fri 6th, Sat 7th: 7-11pm
Fri 13th, Sat 14th: 7-11pm
Fri 20th, Sat 21st: 7-11pm
Fri 27th, Sat 28th: 7-11pm
Sun 29th: 7-10pm
Mon 30th: 7-10pm
Tues 31st: 7-10pm
Located at 402 North Nenant St.
(Bucoda Gym built in 1939) and outside on 3rd Street.
It's Called "Scary"-Nights for a reason.
Not recommended for the Faint of Heart
Ages 10-80
Ticket Cost $12.00 at the door.