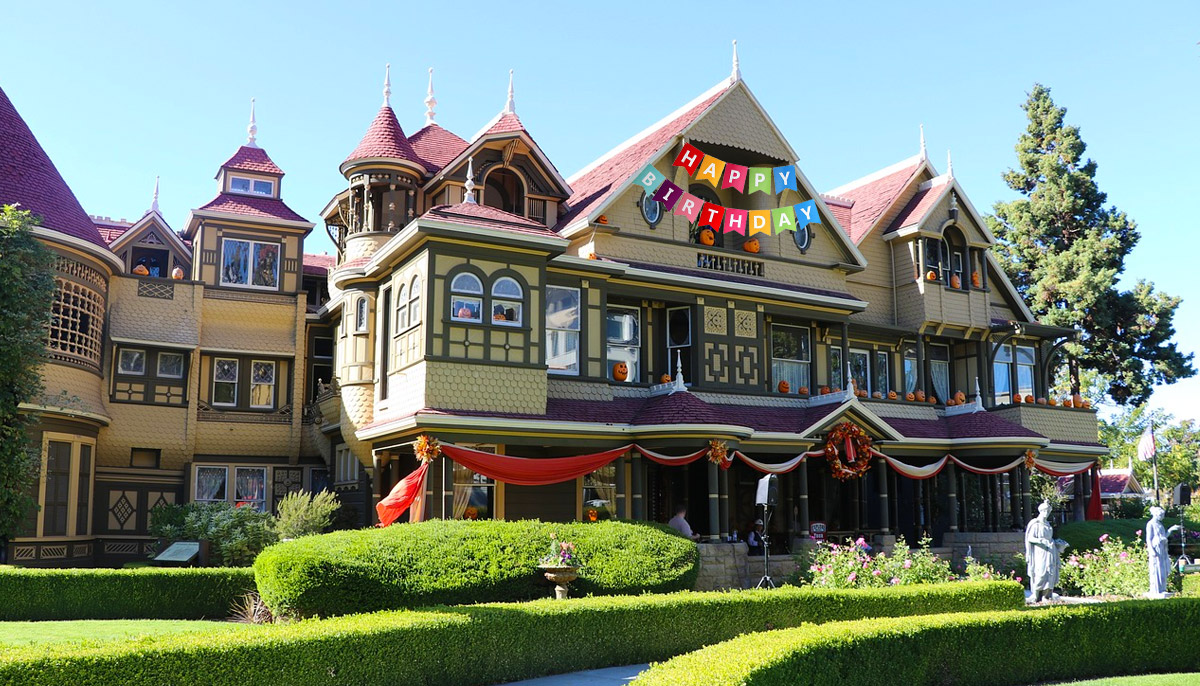 The Winchester Mystery House, located in San Jose, California, is turning 100 years old this year. The house is a marvel of Victorian architecture and paranormal activity. Its enduring legacy has been the subject of eerie tales and Hollywood movies.
100 Years of  Mystery at the Winchester House
The history of the house dates back to 1884 when Sarah Winchester began construction on what would become the largest residential home ever built in the United States. Sarah was the widow of William Wirt Winchester, co-owner of the famous firearms company which bears his name. After her husband's death, Sarah moved from Connecticut to California with $20 million in assets—a fortune that enabled her to build an extravagant mansion with more than 150 rooms.
Over a period of 38 years, Sarah added secret passageways, moving walls, and doors that open up to nothing but bricks and mortar onto the property. In total, six different building phases were completed during construction as architectural designs changed over time.
The house is renowned for its oddities such as staircases that lead nowhere or doors opening onto sheer drop-offs at least 20 feet high. Visitors can take guided tours through many of these strange features while also learning about some of its rich history and rumored hauntings.
In addition to its fascinating architecture, one popular legend surrounds why Sarah Winchester was supposedly driven to build continuously on her home: she believed she could outwit vengeful spirits seeking revenge for all those killed by Winchester weapons over the years.
This year marks a milestone anniversary for the Winchester Mystery House in San Jose, California. As it celebrates its centennial birthday this year, the house continues to stand with its time-honored reputation as one of America's most haunted places. To mark this special occasion, visitors can now take guided tours through many of its strange features while learning about some of its rich history and rumored hauntings. Whether you believe the stories or not is up to you—but it does make for an unforgettable tour experience!