Trick or Treat?
29 Lisa Marie Circle, Warwick, RI 02886, USA
Overview
On Halloween, come visit Lisa Maire Cir in Warwick.  You won't want to miss the decorations and candy! 
Posted in Home Haunt
Related Listings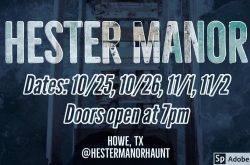 1817 Douglas Street, Howe, TX, USA
Oct 25, 26. 7-11PM
Nov 1, 2. 7-11PM
Free home haunt with detailed sets, immersive atmosphere, special effects, and more. Read more…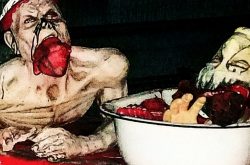 8983 NC-33, Whitakers, NC, United States
Opening night Friday October 13th! Open every weekend after in October.
Friday: Gates open at 7pm -12am
Saturday: Gates open at 7pm-12am
Halloween night 7pm-12am
Haunted Hickory Meadows is Eastern North Carolina's most frightening attraction! We are much different from most haunted attractions around. Read more…