Overview
For Sale By Owner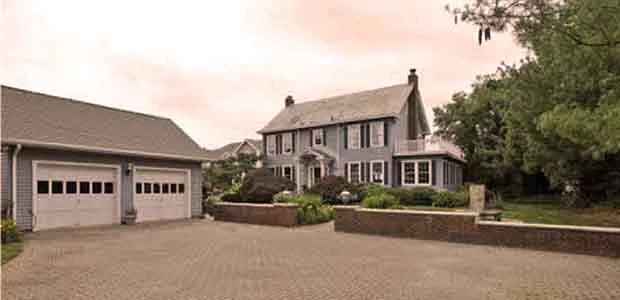 If you've been dreaming of owning your very own house of horrors, this elegant estate was recently listed for the purchase price of $850,000.
Update: The Amityville Horror house was reported as purchased for $605,000 on Feb 9th, 2017.
Its 3,600 square feet contains five massive bedrooms, 3.5 baths, a fully finished basement, and a history marred by murder.
The home was built in 1927 at 112 Ocean Avenue in Long Island, just south of New York City, but now sits upon 108 Ocean Avenue. The original address was expunged from all maps at the behest of one of the subsequent owners.
A House of Horrors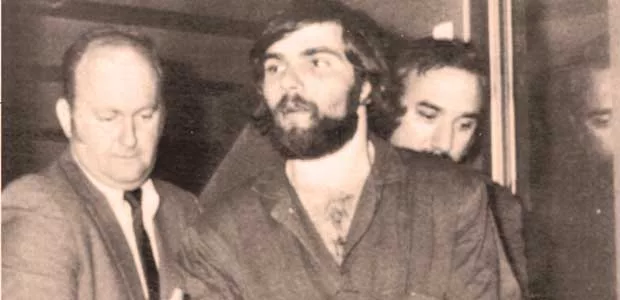 Ronald Joseph DeFeo Jr., otherwise known as "Butch," was convicted in 1974 for murdering his entire family in a cold-blooded shooting spree. His mother, father and four siblings were all shot dead in the Amityville home while they slept.
DeFeo, who was 23 at the time of the murders, was the eldest of the family's five children. While originally fabricating a story about a mob hitman who was responsible for the bloodbath, DeFeo eventually confessed to the murders, asserting that "voices" within the house had convinced him to do it. He was arrested by Suffolk County Police and charged with six counts of second-degree murder.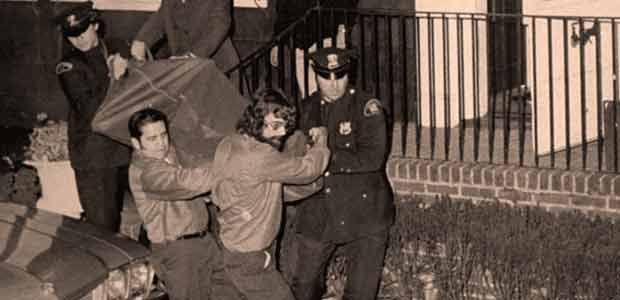 Robert "Butch" DeFeo remains incarcerated at Sullivan Correctional Facility in New York. He has been denied all appeals and continues to serve out his six consecutive life sentences.
Accounts of Paranormal Activity
Two years after the murders took place, George and Kathy Lutz, along with her three children from a previous marriage, moved into what they imagined would become their dream home. In fewer than 30 days, the terrifying truth drove them from the home and nearly their sanity.
After fewer than four weeks of living at the Ocean Avenue home, George and Kathy Lutz left behind nearly all of their worldly possessions and fled to live with a relative outside the city. They never set foot in the residence again. But what drove them to swoop up their children and flee?
Reports of paranormal activity began almost immediately. Danny, one of the Lutz boys, reported that he was swarmed by flies while unpacking clothes in his new bedroom. Minutes later, the insects disappeared without a trace. On more than one occasion, Danny recalls levitating above his bed. Random objects were said to have flown across a room without warning. The eyes of a hellish hog appeared to glow red in the night, and the walls oozed a green goo of unknown origin. A voice reportedly warned the local priest to "GET OUT" while he prayed incantations in a vain attempt to rid the house of its pesky poltergeists.
None of these accounts could ever be verified by anyone outside of the Lutz family, but over the years, George and Kathy's stories never changed, and neither did their children's. They passed lie detector tests and surprisingly reaped very little financial reward for the notoriety the house brought them.
When the Lutz family moved out of the Amityville House in 1977, they had hoped to leave the paranormal activity behind. Unfortunately for them, it seemed the haunting was not attached to the house itself, but to their own family. They claimed that they continued to be haunted for years after departing the infamous house. And the new owners, who purchased the house for far below what the Lutz's had paid for it, never reported any unusual activity in the home.
George and Kathy Lutz divorced in the 1980's; George had become prone to bouts of rage and was at times feared by his step children. In 2004, Kathy died of emphysema, and two years later George succumbed to a long illness. Their three children currently live in and around New York City.


Popular Culture
The murders, and the subsequent paranormal activity associated with the house, inspired numerous books and films.
Jay Anson wrote a book titled The Amityville Horror which was released in September 1977. The text recounts the tribulations of the Lutz family during their brief occupancy of the home.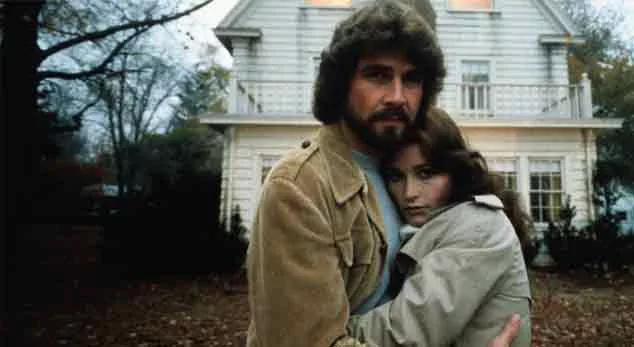 The 1979 hit movie, The Amityville Horror, was later adapted from the book, and documented the chronicles of the Lutz family. George Lutz, who was known to be a bit "out there," and possessed numerous books on Satanism and sorcery, was portrayed by actor James Brolin.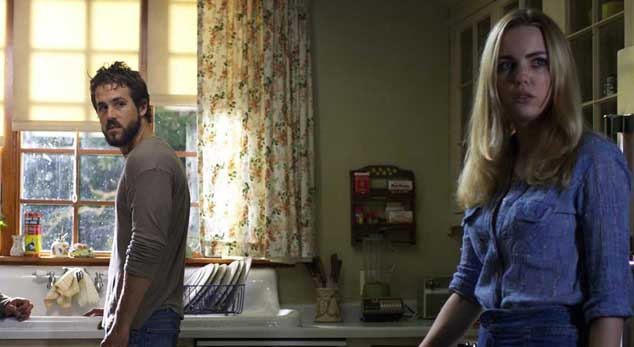 In 2005, Ryan Reynolds starred in a remake along side actress Melissa George. While the film grossed over $100,000,000 worldwide, it was critically a bust.
The story continues to inspire filmmakers nearly 50 years later with the forthcoming Amityville – The Awakening, expected to hit theaters in January 2017.