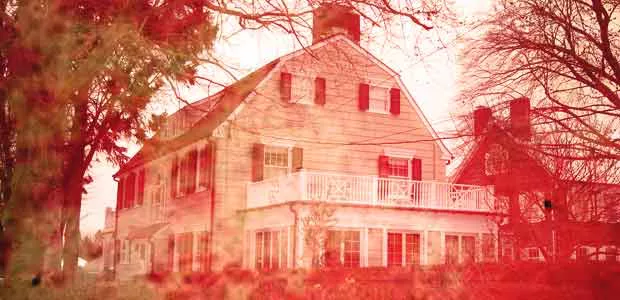 The infamous Amityville Horror house has been sold. The sale of the Amityville, NY home closed on February 9th, 2017. The asking price for the home was just over $850,000. However, the history and stigma of the home plunged its sell price to $605,000, nearly $200,000 below market.
Coldwell Banker Harbor Light listed the home, but the buyers and their agents have declined comment.
The plagued 1927 Dutch Colonial home had been listed since June and had been on the market for 165 days. The home had listed as high as $1.15 million in previous years.
A New Amityville Chapter?
Much has been made of the ghastly history of the home. The murders by Ronald DeFeo Jr. who shot and killed his 4 siblings and parents in their beds in cold blood claimed he was possessed. Several Amityville Horror movies have told the story of ghosts, paranormal activity, and possession. Will the new owners live their own horror? Will the ghost of the boy return? Will Ryan Reynolds get a shot at Amityville Horror 2?
New Look, Old Ghosts
The home has since been renovated to try and rid itself of some of the home's more dramatic and memorable features. The 2 quarter-moon windows have been adjusted. The home looks less like the face of the horror as it once did. Regardless of the upgrades the horrors both real and paranormal will always haunt this beautiful home.
Address
:

108 Ocean Avenue, Amityville, NY 11701, United States