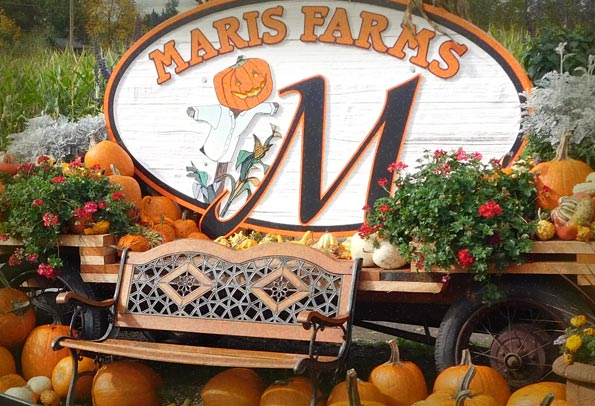 One of the many perks of this job is getting inside looks into first-rate scares. And that's exactly what we got when we were invited by Maris Farms Haunted Woods to go behind the scenes with their creators. Our team got to witness firsthand some of the bone-chilling secrets behind one of the biggest and best haunted attractions in the Northwest. Though we won't let the black cat out the bag here, we can tell you that this place is run by real pros. By day, you get fun-filled family outings. By night, the scene shifts to horrifying nightmares.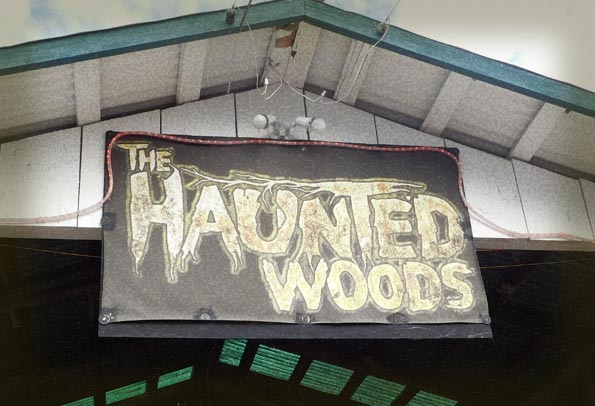 Located just off of Highway 410 in Buckley, Washington, Maris Farms Haunted Woods is in its 13th year. When the haunt began, it had a lot going for it terms of location and overall potential, but it took a lot of work to capture the creepy vision of its creators. And those man hours took time away from scaring the wits out of visitors.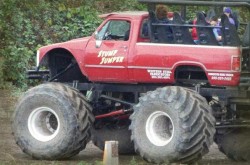 But as we witnessed, that work has paid off. Today, the haunt is much different – and much scarier. "We try to change 30% of the haunt every year," said Mike Meeks, Haunt Director.  "Early on, we were constantly tearing down and rebuilding everything every year.  Now, we use containers and sets and we don't have to spend 100 man hours rebuilding everything." The difference is remarkable. Freed from the tedium of constant remodeling, Meeks can now fully focus on frights, including adding more animatronics, as well as characters ripped from current movies and television. The result is a terrifying 45-minute trek through a horror filled corn maze and cold, dark switchbacks in the woods on the property.
Our tour took us past some of the family attractions such as the pumpkin patch, corn maze, the track for live pig races, and even a mechanical bull. They pack a lot of attractions over their sprawling 40 acres including a Monster Safari (aka paintball), where you can shoot at targets that may or may not include the undead. But be sure to plan ahead because not all attractions are available every day.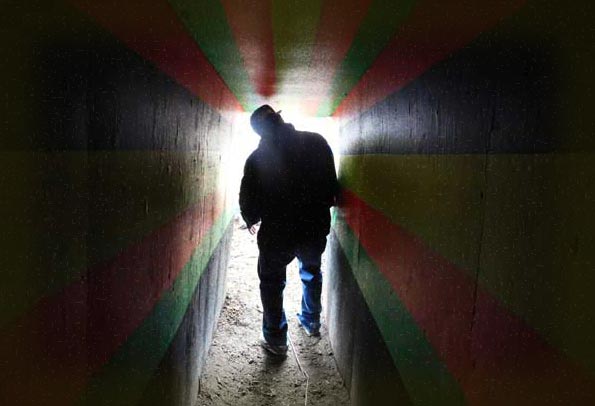 But just as the real fun begins once the sun goes down at Maris Farms, our guided tour got particularly interesting during our truly terrifying walk through the Haunted Woods. This is not for the faint of heart. But since it's our job to report back to you, we bravely pressed on.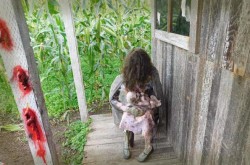 Now, we won't reveal the jump scares here, but the foggy, swamplike atmosphere at the beginning of the tour sure impressed our team. So did the more than 50 actors employed throughout the haunt that do their best (or worst) to get you screaming, dropping to your knees, and possibly losing control of bodily functions. One traumatized team member is still haunted by the girl crawling from the well.
As much as we appreciated the VIP tour of the Haunted Woods, we were a bit relieved when we could finally catch our breath at the end of the spookfest. And we can report that the detailed updates and meticulous planning has made Maris Farms better than ever. But they're not done yet. Meeks said he and his crew begin planning for the year's haunt each January, with the build generally starting in March every year. They also shared their plan to add two more haunts within the next five years, so be warned. We look forward to our next sneak peak and reporting back to you at that time. Take our word for it, if you live anywhere in the South Sound or Pierce County, Maris Farms is worth the price of admission.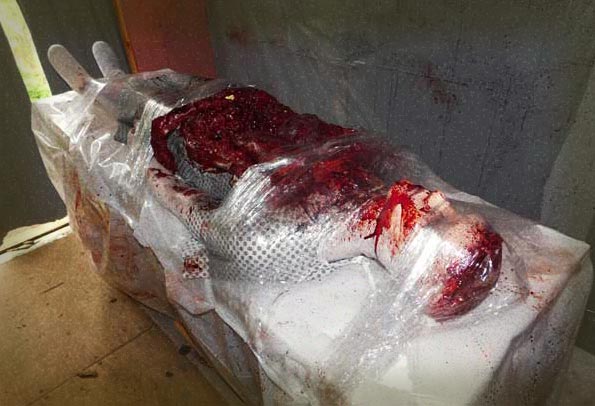 Address
:

25001 Sumner Buckley Highway, Buckley, WA, United States