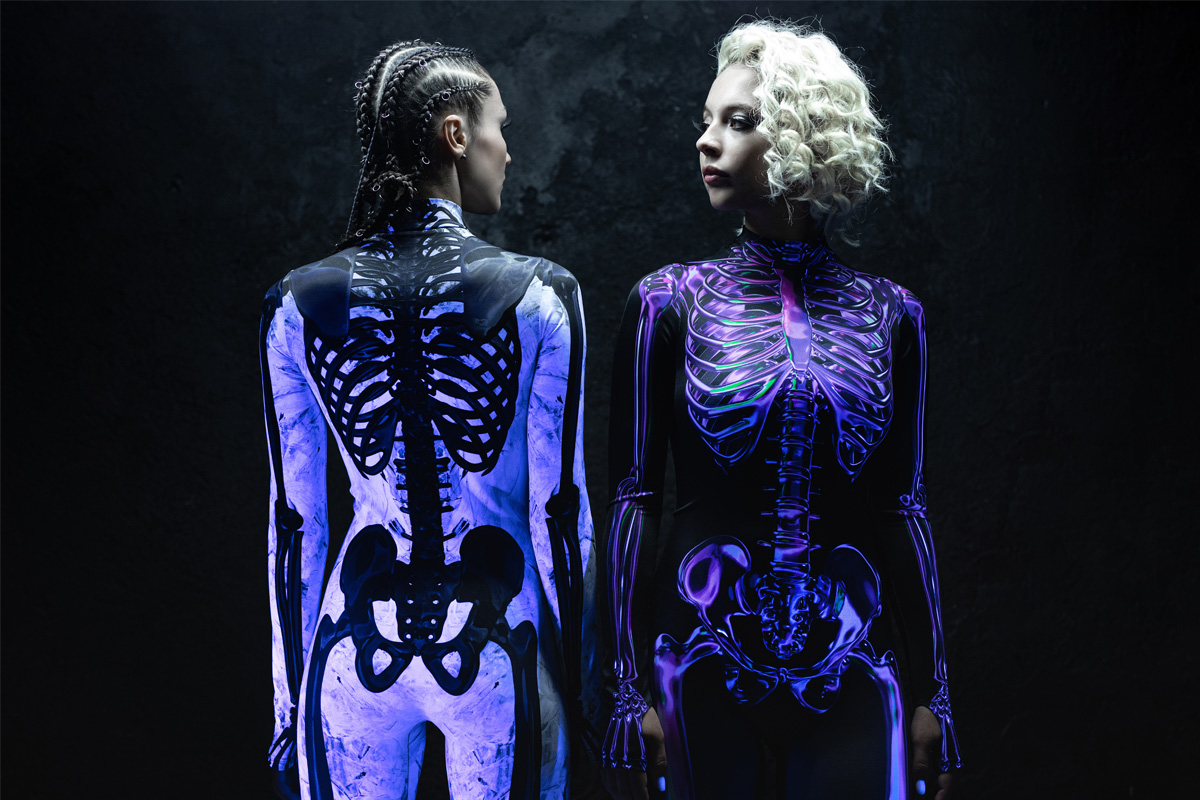 Now that the fall is already here, Halloween is already on the fun side of everyone's to-do list!
Today, we are taking you on a trick or treating tour through the adult type of Halloween party ideas – classic and off-beat, dark and sweet, for the trick and for the treat.
Themed horror parties, haunted houses, spooky cookies, thrilling activities, and scary Halloween costumes for adults – put your kids to sleep because today we celebrate Halloween 2021 the proper way!
What to do on Halloween for Adults: Step by Step Idea Guide
Food for thought or a straightforward step-by-step guide? You can tailor our little list of spooky Halloween celebrating ideas to your taste, then go design the perfect experience for all hallows eve. Ready to play with the night?
#1 Pick Yourself a Badass Halloween Costume
First and foremost, make sure you dress up with the most stunning Halloween-themed costume for adults. Instead of relying on DIY options, go straight mental with a printed one-piece, made to make everyone's jaws drop!
Be a futuristic interstellar warrior, be a siren from the ocean depths, be a ghost hunter, or be a Jack-o'-lantern spooky pumpkin. It's all fine as long as it's far from basic! Then, gather your family and friends, and encourage them to do the same. Picking the best costumes is fundamental to having the best time!
#2 Do your Halloween Makeup, Hairstyle, and Accessorizing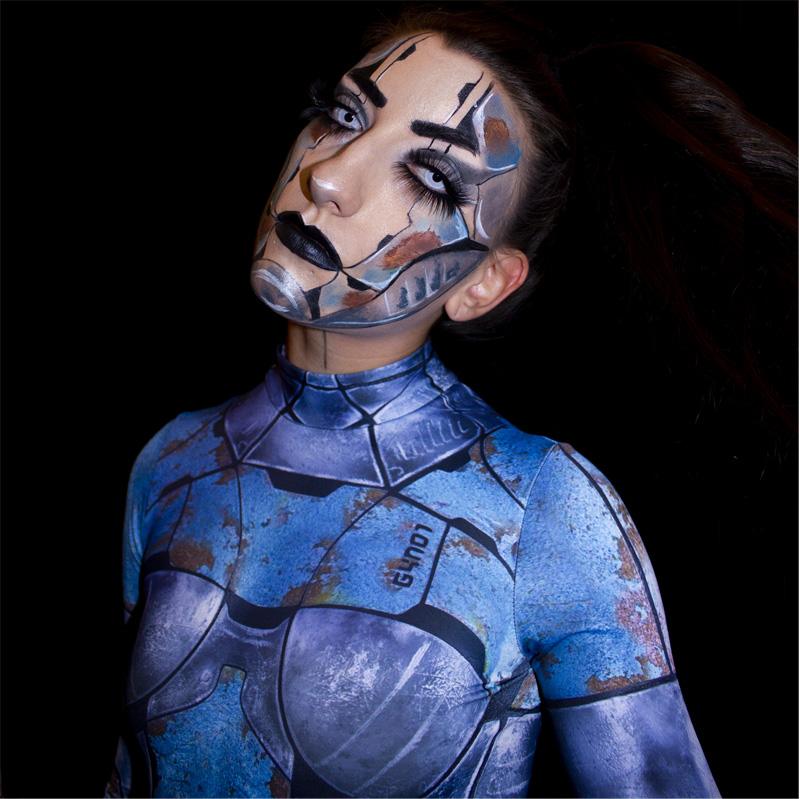 Now, spend some time decorating yourself as a real piece of Halloween art. Bake your look with realistic Halloween-themed makeup, a colorful wig, and a selection of cruel accessories specially picked for your costume.
For a hardcore party-starter look, you can add details such as contact lenses, fake blood, face stickers, and pumpkin jewelry. Then let the game begin!
#3 Go Trick or Treating
Gather your group of trick or treaters, then roam the neighborhood, collecting candy corn, pumpkin muffins, and jelly beans. Don't forget to grab some cocktails on the go and treat yourselves before the tricks – the kids will never know.
The night is long and full of terrors, and a bag of pumpkin sweets is just the beginning!
#4 Visit a Haunted House
Now that the candies have been gathered, it's time for the real fun to kick in. One of the best activities to give yourself as an adult for Halloween is, of course, to go to a haunted house near you. So gather the clique, put your ghost costumes on, and fall straight into the deep – where worlds collide, and legends are born.
All you need to do is organize a group of friends and choose the destination. It can be either a haunted attraction, corn maze, or hayride, or even a real haunted place everyone has a campfire story about. Then watch out – if you don't see Halloween candy, the Halloween candy might be you.
#5 Throw a Wild Halloween Party With Costumes
Are you looking to get creepily festive? You will need the right place, the perfect atmosphere, and a group of adults who still know how to have fun. How to do it?
Decorate the place – carve pumpkins, buy horror candy toys, stuff the room with DIY skeletons and fake blood, light candles, and keep the Halloween spirit sweet and spooky!
Make sure you buy some Halloween food for the party-goers to eat – candy is mandatory, and everything else is a bonus!
Assemble a memorable Halloween season playlist – holiday songs, popular emo, and goth bands, and 2021 ideas everyone will recognize.
Fix a dress code and let no ordinary man in – your spooky night needs a costume game, and you will be the one making it happen!
Pass the word and make the links – make sure every person you have in mind receives your invitation by the middle of October.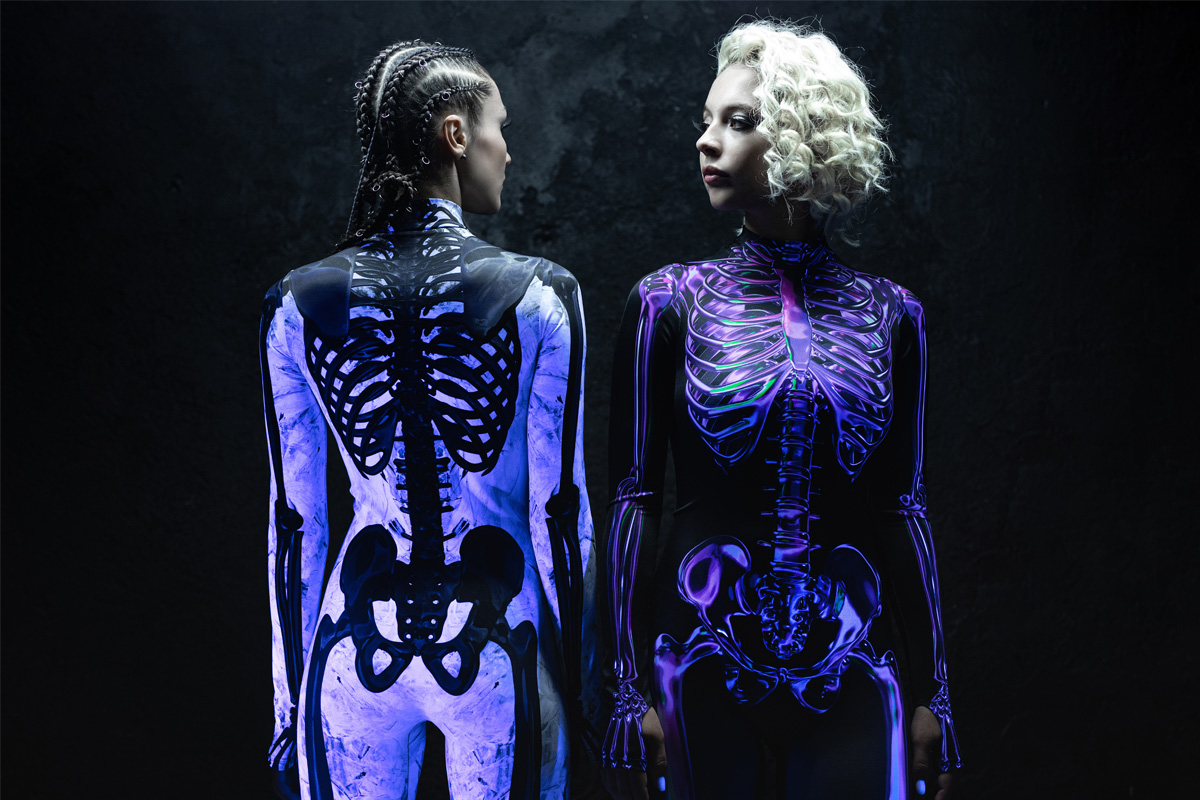 Now that your Halloween party is on the way, once again, make sure you'll plan the ultimate costume win – scary, sexy, polished, and memorable!
#6 Organize a Halloween Movie Night
If throwing a wild party doesn't seem like your thing for 2021, you can celebrate the Halloween season with a bag of popcorn and a playlist of the scariest Halloween movies in the history of cinema. Watching all-time ghost classics and newly-released corn maze blockbusters is fine too, as long as everyone has fun.
A scary movie night is among the best ideas for a comfy, homey, and chilling activity, perfect for the whole adult family. So just make your movie research, light the pumpkins, hit play, and watch out!
#7 The Stories, The Games, and All
There are multiple activities you can add to your Halloween party list, no matter if it's a rave dance party or an intimate campfire stories night. Need some ideas for things to do during an adult Halloween party?
Tell each other ghost stories;
Do a scavenger hunt;
Make a Halloween costume competition;
Head to the nearest corn maze;
Watch adult realities with ghosts and serial killers;
Carve pumpkins, bake candies, and drink cocktails;
Go on a large-scale outdoor party with other trick or treaters;
Make a holiday capsule to open during the next Halloween;
Throw a Halloween pajama party and have the introvert type of fun!
So… Trick or treat?
Let the Fun Things Happen!
Halloween is indeed about the costumes, the organized activities, and the spirits of the fall. But – most of all – Halloween is about the mood! Now that you're packed with ideas, keep your mood just as fresh as your party plans – then no creepy pumpkin can stop you from having the time of your life!
Halloween holidays are here, and it doesn't matter if you're a child, a woman, a man, or a jelly bean. Everyone's invited to the night carving party, and that's how we go – packed with ideas, stories, inspirations, and mood!
Keep it fun, keep it safe, and make the best Halloween memories to keep you warm through the winter!