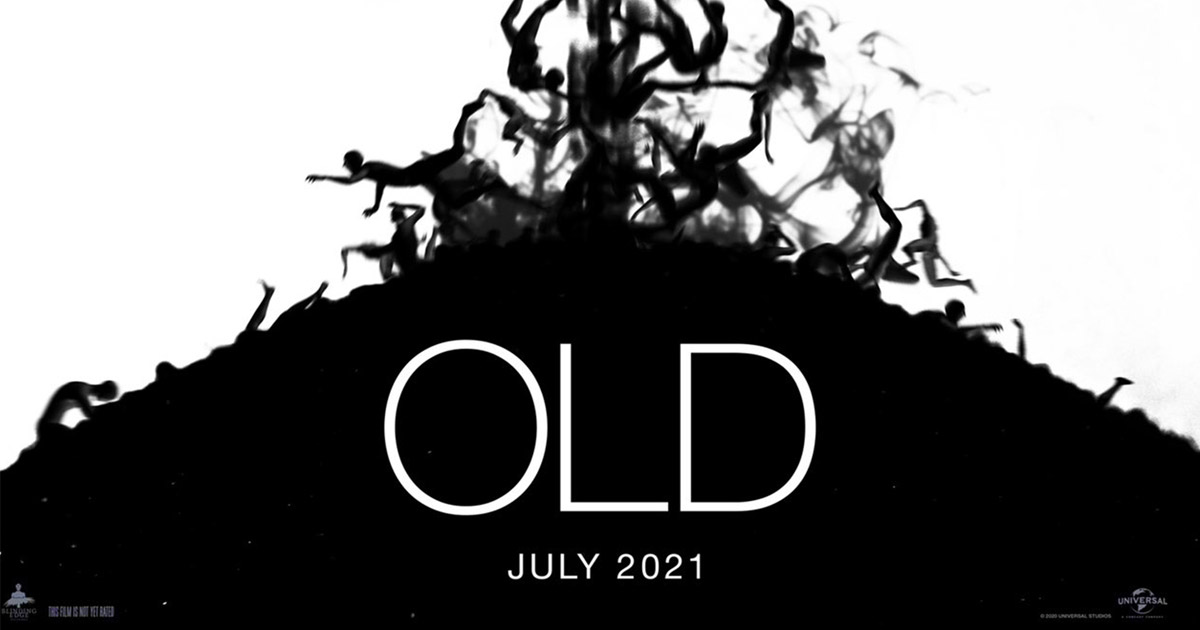 Gearing up for that big summer vacation? Serene mountain retreat all planned out? Perhaps some much-needed luxury spa time at a swanky resort? Or maybe the classic weekend trip to some scenic wine country? Do you want to go to the beach? Before you buy that swimsuit, grab a surfboard or stock up on suntan lotion, longstanding horror director M. Night Shyamalan knows precisely of one secluded beach you'll want to totally avoid at all deadly costs.
M. Night Shyamalan's Old: Plot and Trailer
Old is the tentpole summer horror film release that movie fans have been waiting on all year. Both screenplay and directed by Shyamalan himself, this psychological horror film has one of the more disturbing plots in recent horror history. A vacationing family to a seemingly tropical paradise find their dreamy getaway turning into a real-life nightmare as whoever visits the beach becomes trapped and begins to mysteriously age. We're not talking seconds older here either….we're talking aging years.
Not only that, but from the looks of the terrifying trailer that just dropped, people are aging at an alarmingly fast rate. As detailed in the trailer, this doesn't bode well for the little children in the film who appear to chillingly age from seven to seventeen in mere minutes. Even worse, this terrifying aging process becomes a likely endgame of life for the parents. The most gruesome? Not only do bodies age and grow faster to die, but they also decompose just as quickly! While Shyamalan wrote the screenplay, this bloody concept of his was taken from a very original graphic novel titled Sandcastle by author Pierre Oscar Levy.
Old: Cast and Release Date
Just who will be aging and what will be left of them? Shyamalan has one of his most well-rounded and diverse horror casts yet. Golden Globe winner Gael Garcia Bernal stars in the film, alongside one of Europe's most talented actresses, Vicky Krieps. Rounding out the cast is former Army of Darkness co-star Embeth Davidtz, and ill-fated SAW franchise actor Ken Leung.
True to Shyamalan's well-known preference for secrecy, the film's latest trailer still does little to solve the many fan questions of the greater mystery surrounding this paradise from Hell. Is the beach haunted? The ocean tide contaminated? Perhaps maybe the whole picturesque coastline is cursed by evil? Whichever haunted horror hellscape Shyamalan is taking fans down, it's sure to be a frightening one.
Old terrorizes horror fans everywhere on July 23, 2021.