Overview
The American Civil War was a bloody and devastating conflict that claimed the lives of hundreds of thousands of US soldiers. Since it was such a horrendous affair, it makes sense that the spirits of those soldiers would remain, as they met such an untimely end that they surely can't be at peace. For that reason, numerous spots in the US are haunted by the ghosts of the past, waiting for the day when they can finally rest.
One such place is on Patterson Road in Houston Texas. This haunted strip of asphalt is home to a particularly vicious and bloody battle, and since then many people have reported otherworldly occurrences, particularly on the Langham Creek Bridge. If you ever find yourself crossing this scenic overpass at night, you might want to zip on past, unless you want to be visited by the restless dead.
History of Patterson Road and Langham Creek Bridge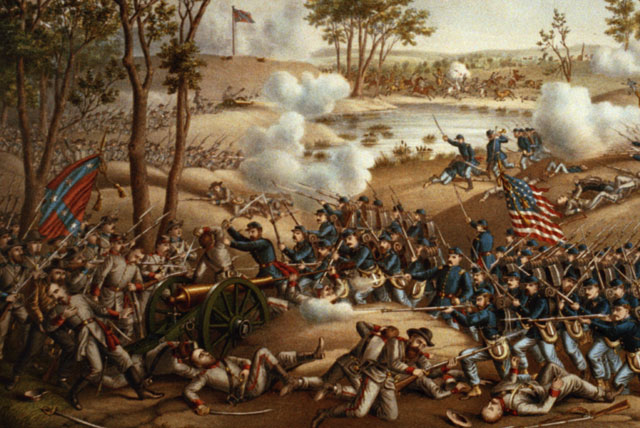 Although some people disagree as to what happened near the creek and the site of the future bridge, the general consensus was that civil war soldiers engaged in some kind of skirmish or battle on the site.
One story suggests that it was the site of a German settlement that was pro-union. The settlers were ousted and killed by Confederate troops who wanted to rid the land of Yankee influence.
Another tale tells of pitched fighting between two rag tag militias who somehow managed to find each other on that spot of land. It wasn't a strategic battle per se, but rather hurried fighting by two groups that happened to cross paths.
Is the Patterson Road Bridge Haunted?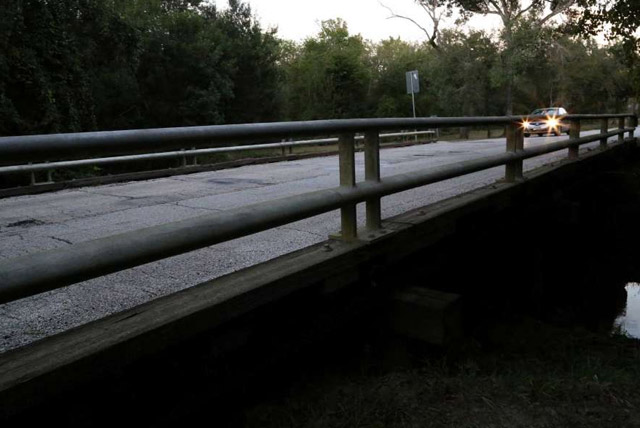 No matter the story, however, it's clear that the bridge over Langham Creek is haunted. Oddly enough, there is another bridge further down on Patterson road (crossing Bear Creek), but there have not been any reports of hauntings or spiritual sightings, despite the fact that it is relatively close to where the "battle" occurred.
Considering that it was the site of a bloody skirmish, it's believed that the spirits are all former soldiers. Obviously, it's unclear if they are from the North or the South, but it's clear that they seem to have unfinished business in the area in which they died.

In some cases, people have also reported seeing ghostly figures as they make the turn to cross the bridge, experiencing visions of a pale man and/or a woman, standing by the side of the road. They appear for a brief moment, then vanish as soon as your headlights strike.
Patterson Road Bridge Ghost Sightings
No matter what you believe, there have been numerous reports of tapping on cars on this haunted bridge. According to those who have experienced it, the noise happens only at night, and it's only when you're on the bridge itself.
While we don't condone this type of behavior, especially since it is a thoroughfare that experiences traffic at all hours, many people park on the bridge and turn their headlights off. This seems to bring out the ghosts and their infernal tapping.
Apparently, the sound appears to be as if some kind of metal is hitting the car, creating a vibrant sound that cannot be attributed to the wind or some other natural phenomenon. According to witnesses, the noises come in rapid succession, as if the ghosts are trying to notify the passengers.
What's unclear, however, is if they are trying to warn passersby of some hidden danger, or if they are requesting entry into the vehicle. Read into it what you may.
Visited 128 times, 3 Visits today