Haunted Houses in Texas
Everything is bigger in Texas, including the number and diversity of creepy attractions and haunted places to explore. Even an evening on the town can turn ghostly...
To view our entire list of haunted places and attractions in Texas, see below. More Haunted Texas »
Featured Haunts
in Texas
Haunts in Texas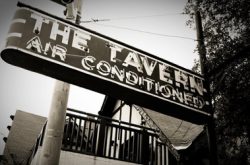 (512) 320-8377
922 W 12th St, Austin, TX 78703, USA
11AM - 12AM 
Dog Friendly!
Is The Tavern in Austin, Texas Haunted? Prohibition was a dark time for bars, but where many failed, others got creative to keep afloat. Read more…