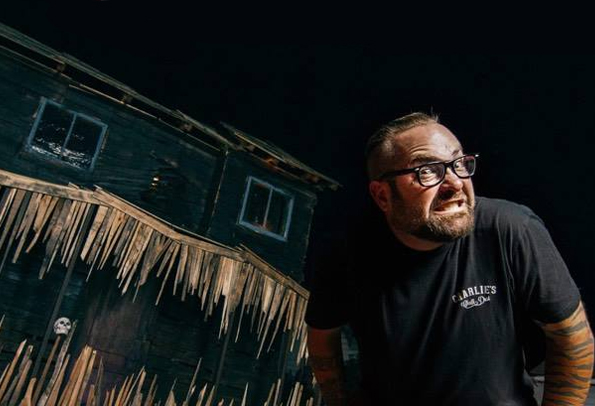 Haunted, not hellish
If your idea of a haunted house is having to take a Valium to keep your heart from bursting through your chest, then this is NOT the haunted house for you.
Chad Heck created Heck's Haunted House in 2014 as an alternative to the ultra frightening Halloween attractions that were not suitable for younger children. Why? Because Halloween is still about the kids. "It's called a haunted house because it's a kid friendly haunt," Heck said. "It was made for the community kids who enjoy Halloween [to] have a safe environment to get candy and food and more."
The House itself is a replica of the personified dwelling featured in the 2006 kids movie "Monster House." They even kicked off the month-long event with a showing of the film. It played on October 1st and was included in the price of admission.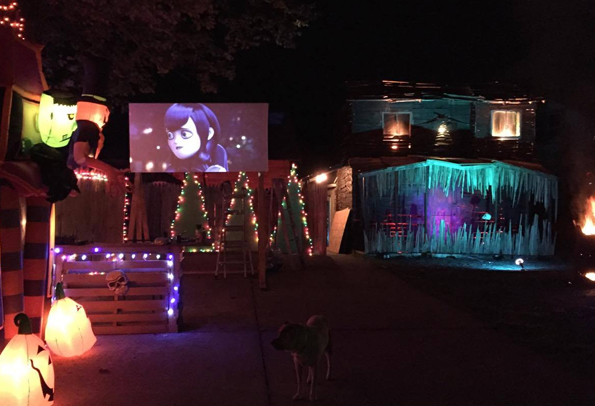 Located at 1637 Tremont Ave SW in Massillon, Ohio, Heck's Haunted House features a trek through the Monster House, a concession stand with pizza, soda, and cider, as well as an Enchanted Forest, the theme of which is Tim Burton's "The Nightmare Before Christmas."
Cost is $2 and two non-perishable food items per person.
Giving Back
The best part about Heck's Haunted House? The kid-friendly attraction doubles as a charity event supporting local veterans and their families. Food and cash donations go to the SAM center for VETS and The Stark County Hunger Task Force.
"It's a charity event we do the whole month of October for families in need of food." Heck said. "We average 500-1000 [guests] a night and raised 10,000 lbs of food last year."
The SAM Center was founded in March 2015 and works with other community programs to provide support to veterans and their families. The mission of the SAM Center is "Honoring all those who are serving and have served, and their partners in life. It is the mission of the SAM Center to honor their sacrifice, and through the communities' love, provide support and hope." In addition to providing food items, the SAM Center provides gas cards, lodging kits, hand-made quilts, and even emotional support to these former service-members.
Construction of the Monster House
The Monster House is constructed and torn down each year. Construction of the House begins in late July and relies on monetary and material donations from Massillon community members. Heck and his family started a GoFundMe page which has raised over $1,400 to support this haunted happening.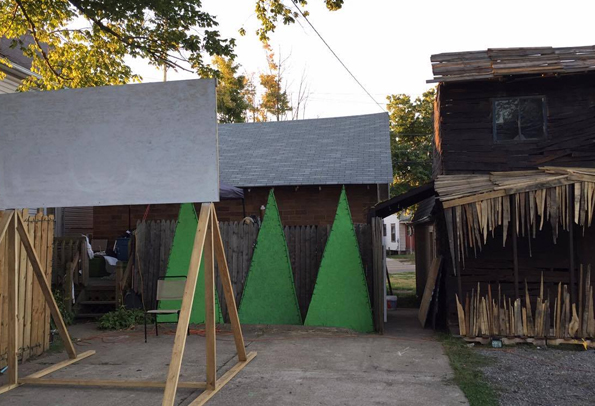 Heck also relies on community support through volunteers. He posted on Heck's Haunted House's Facebook page, that they are "always in need of volunteers." Community members have pitched in to help with construction and decoration, as well as by donating candy and other needed supplies. Even the local Girl Scouts have helped out.
Acclaim
In only 3 short years, Heck's Haunted House has become known as one of the best haunts for kids in the United States. "This is an amazing, and fun place for people of all ages!" Melissa said. One person commented, "Our family went last year and really loved it. It's for a wonderful cause and they do a great job on the 'house.'" As the acclaim grows the haunt does too. Heck mentioned that he plans to move the haunt to a permanent building in the future, where he can spend less time setting up and tearing down each year and spend more time on new and fun things for the kids and community to experience.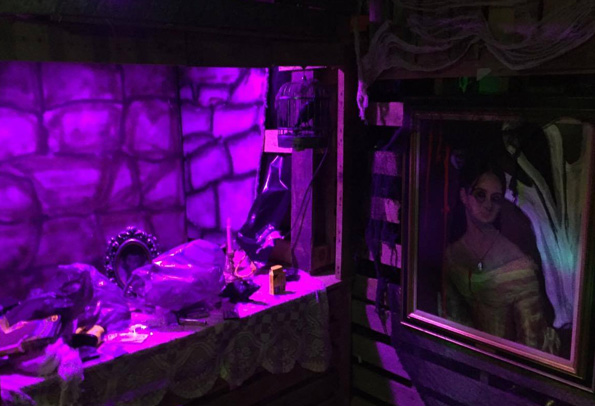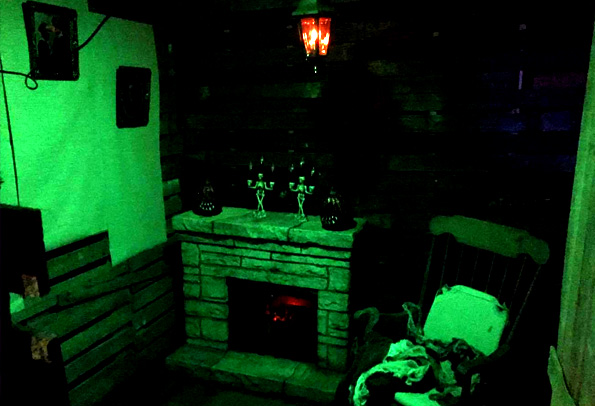 A Football Town
The town of Massillon, Ohio is well-known for its high school football team, the Massillon Tigers. Only one high school in the United States has won more games than the Tigers. The football program was launched in 1894, and in 1916 was honored with the title of Scholastic Champions of Ohio. In fact, so tenacious is the football culture in Massillon, the local booster club brings along an actual tiger cub named Obie to all of their home games!
Trick or Treat
Heck's Haunted House runs from October 1st through the 31st from 7 pm to 11 pm, (7 pm to 9 pm on Sunday). They will be handing out candy nightly to the kids, so lucky Trick-or-Treaters can stock up early. Heck urges anyone who enjoys the frightful holiday to "Join us for a monsterly good time with all the kids."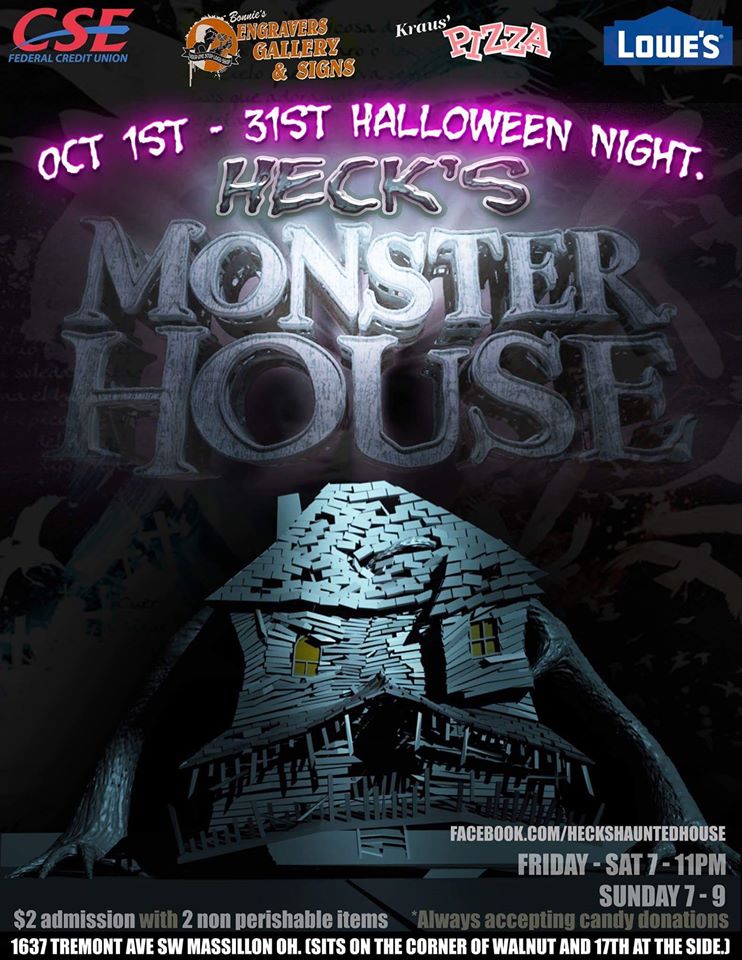 Address
:

1637 Tremont Ave SW, Massillon, Ohio, United States