Overview
Think of everything out there in the world that you've known or heard to be haunted in your life. Houses, cars, prisons, asylums, bars, restaurants, museums, dolls, and even churches. Everything you've ever heard or read about that deals with paranormal or supernatural activity typically exists within something easily tangible. This may be a first here for us at Frightfind, but there are some paranormal mysteries out there and none are more inexplicable than the recent theory that a lake…Lake Lanier in Georgia….is haunted.
Is Lake Lanier Haunted?
Lake Lanier sits within northern Georgia, about fifty miles to the northeast of Atlanta. Created as a reservoir by using water streams from both the Chattahoochee River and the Chestatee River, Lake Lanier actually contains fifty-nine square miles of water surface up against nearly seven hundred miles of shoreline. Even though it has fought through vicious drought periods, the lake remains one of the more popular spots for swimming, fishing, boating, and aquatic leisures of all types. But is the lake itself haunted?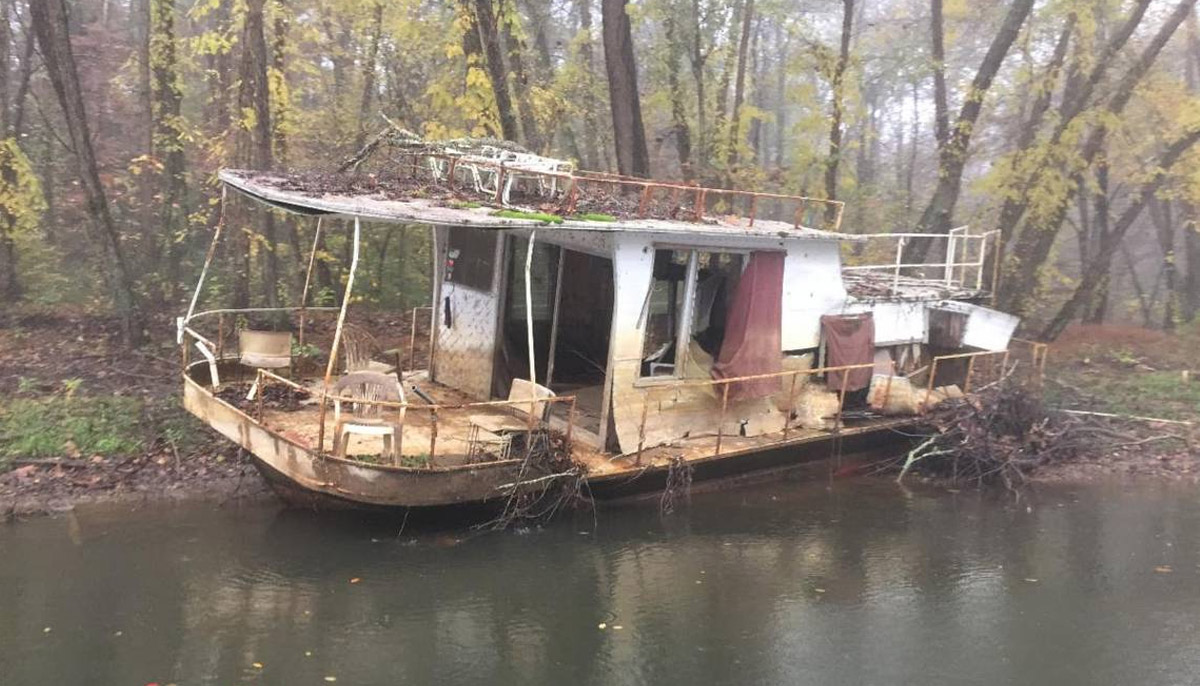 Since Lake Lanier was formally dug and constructed in 1956, area experts believe that close to 675 people have died in the lake. The reasons vary from boating accidents and drownings to untimely suicides as well. While most bodies from these tragic events are recovered, there is still a contingent of some bodies believed to be buried underneath the lake. When the land area was first being dug out in 1956, there was said to be an older, somewhat informal, and quiet old cemetery believed to be on the property. In what some believe to be a bad spiritual move, some bodies were dug up and moved, but some that were buried in unmarked graves weren't.
The Lady of the Lake
One of the most absolutely terrifying and yet common reports are about swimmers coming in contact with ghosts in the water. Many times swimmers are out frolicking in the water, only to feel an underwater hand or arm wrap itself around a swimmer's leg. Some people have escaped an early watery grave, confessing that it felt as if they were being dragged under even though they were swimming alone. Other times, boats have inexplicably gone off course and collided with other watercraft resulting in injuries and death. One terrifying apparition is said to be the Lady of the Lake, a pale white specter who not only moans along the shoreline moaning about her ghostly state, but is said to do it with absolutely no hands.
Today Lake Lanier has upwards of nearly seven million visitors a year coming from all around parts of Georgia and surrounding states to enjoy all the water activities. Will an underwater spirit make a grab for your leg? Or will you spot the Lady of the Lake? Remember, according to some paranormal theorists, spirits cannot escape running waters.