Overview
Ghost towns are very chilling places that can evoke bits of dread in people because unlike an unseen poltergeist, a ghost town is tangible. Cemeteries, like ghost towns, bring about an even greater sense of dread because not only are they tangible, but they also contain the actual plots of dead people. Pere Cheney, Michigan is recognized as a ghost town by traditional standards today, and the Pere Cheney Cemetery is also recognized as haunted. However, this particular cemetery goes for the paranormal trifecta in that it is haunted by a terrifying witch.
Is The Pere Cheney Cemetery Haunted?
Pere Cheney is a modern-day ghost town in northern Michigan. It was founded in 1873 by a sawmill businessman named George Cheney, who was looking to take advantage of the ever-expanding Michigan Central Railroad. A general store, post office, carpenter shop, doctor's office, and even a bustling hotel were added. In the late 1870s, the town's population peaked at a little over 1,500 before tragedy struck. A raging case of diphtheria broke out and by 1917, only 18 people were said to have remained in the town. Once the outbreak occurred, the majority of the townspeople fled and moved away, however, it is thought that as many as ninety townspeople are still residing in the town cemetery. Local oral legends dictate that the town and the cemetery are haunted, and possibly by the Pere Cheney Cemetery Witch.
The most lasting theory on the witch is that her origins are not totally based in witchcraft. The belief is that she was going to conceive an illegitimate child out of wedlock. Due to cultural norms at the time, she was considered an outcast and she voiced her frustration by cursing the entire town, including the cemetery before being banished to the local woods. Another rumor has her being hanged at a large oak tree in the center of the cemetery, but this is only speculation, however, on more than one occasion, vandals have attempted to find her remains near the oak tree.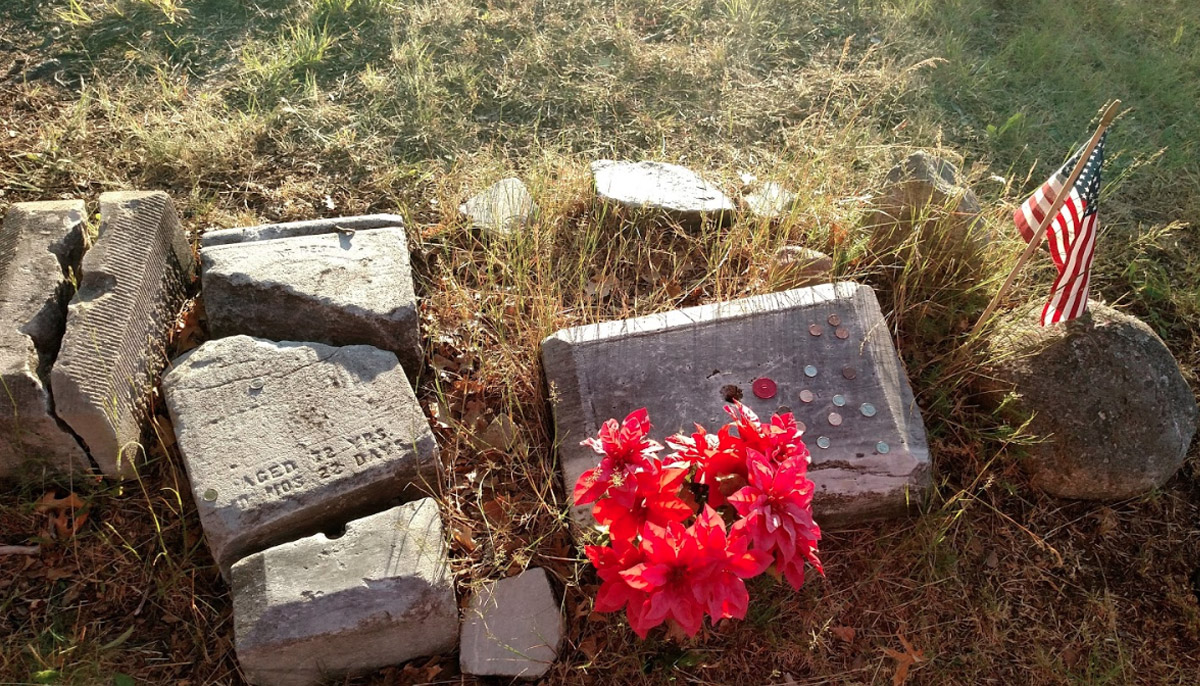 The witch isn't the only resident spirit thought to be in this secluded cemetery, people who have visited have reported hearing the disturbing laughter and playful antics of children, although there are none to be seen. Other times, people have walked around the cemetery only to return to their cars and find dozens of child-like handprints all over their cars. Additionally, one of the more common occurrences is the presence of soft-colored orbs that have been reported floating about during the night time.
Pere Cheney Cemetery today is simply a ghost town cemetery forgotten by modern times. The road to visit there is challenging, and even looking at the headstones is more challenging since grave robbers and headstone thieves have made this destination a vandal's paradise, but recent measures and patrols are being stepped up to make this a safe, and wholly respected place to visit.