Overview
A dozen miles outside of Portland, tucked away in the southeastern corner of Maine, is the Smith Anderson Cemetery. This sleepy and tucked away area from the hamlet of Windham is home to what many believe to be the single most haunted graveyard in all of Maine. If famous resident author Stephen King was ever looking for inspiration on a new novel, then Smith Anderson will definitely bring the chills.
Is the Smith Anderson Cemetery Haunted?
The cemetery dates all the way back to the mid-1700s, which is the date of the oldest grave residing there. Two-year-old Elijah Wight, son of a minister, has a tombstone dating to 1744. While the historical date lines up with Elijah's grave, the name of the cemetery comes from two different families. Reverend Peter Thatcher Smith and his family's tombs make up a portion of this cemetery. The other comes from a former mayor of Portland, John Anderson, with his family holding a sizable crypt on the property as well. A crypt that some visitors have reported a mysterious banging noise emanating from. This surprisingly isolated cemetery at the end of a long dirt road has over 528 known graves, with possibly more covered by vegetation. Was it mentioned that the spirits here have a penchant for automobiles?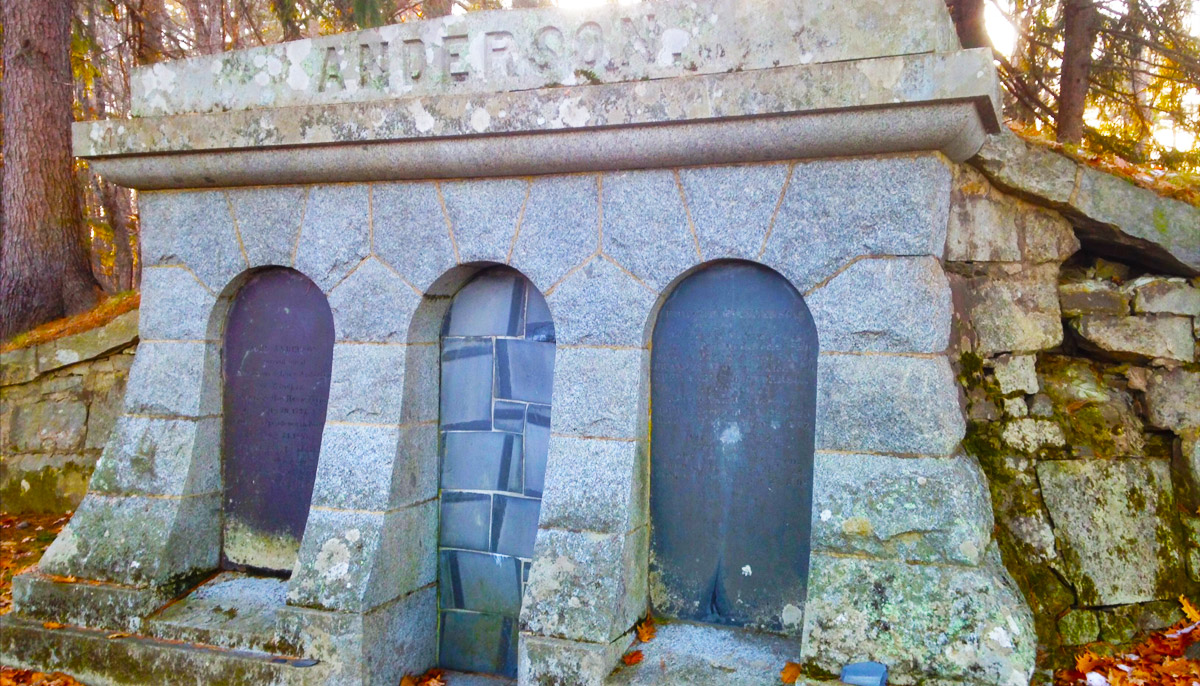 As old as the cemetery is, the number one most reported experience here has to do with visitors' automobiles. People visiting the Smith Anderson Cemetery have walked around for only minutes only to return and find there cars suspiciously moved anywhere from five to ten feet. Parking is level, yet there is no reason why so many people report their cars mysteriously lurching forward. Other times, people come back and find all four of their car doors wide open. Nothing is stolen, no signs of breaking and entering; just doors wide open. To date, there is no plausible explanation for the cars being moved but one theory is that they are parked on top of unmarked and deeply buried graves and the spirits want them moved. Cars also have been known to stall out and not start with no known mechanical problems, but then suddenly fire up.
Spirit-wise, noises and supernatural specters are what other visitors encounter the most. People report noises that resemble battle war cries along with chilling, siren-like noises. A shadow figure has been reported to walk amongst the tombstone rows late at night. One of the most terrifying reports is that a small percentage of people have had something follow them home from the cemetery. Some have reported that spirits have followed them home and wreaked poltergeist havoc in the form of loud banging noises, items moving, and the unsettling feeling of being watched.
The Smith Anderson Cemetery is still totally accessible to visitors near the Windham area of Maine. As harmless as the spirits are in moving a car or opening a door, there is a paranormal contingent that may not be as genial. If and when visiting this cemetery, a quiet and respectful decorum is essential.