Haunted Places in Alabama
SWEET HOME……APPARITION? Despite being discovered by both the Spanish and European explorers, Alabama was not an official state until 1819. However despite being formally late in terms of statehood, the "Heart of Dixie" shouldn't be dismissed as empty of paranormal and supernatural activity.
There's the Sloss Furnaces of Birmingham which not only contain the spirits of former workers who appear there but also was chronicled by the Fox television channel as one of the scariest places on Earth! More Haunted Alabama »
Featured Haunts
in Alabama
Haunts in Alabama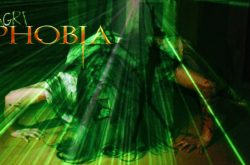 500 New Street, Oneonta, AL, United States
Agri Phobia will not be open in 2018 but will be back in 2019.
AgriPhobia Haunted House in Oneonta, Alabama AgriPhobia will not be open in 2018 but will be back in 2019. Read more…