Overview
The Haunted Sloss Furnaces in Birmingham, Alabama
The Sloss Furnaces of Birmingham, Alabama initially appears as a normal National Historic United States Landmark. Its antiquated and rich history is a testament to the will of the Southerners who helped forge its persevering success. But can this unassuming furnace landmark be paranormally active? Oh yes, it indeed can and certainly is.
History of the Sloss Furnaces
The Civil War absolutely devastated many of the locations and resources of the American South. Destroyed buildings and smaller homes, vast properties and natural resources, all were part of the sweeping carnage from the war. As the reconstruction and rebuilding began, materials were scarce and precious. Pig iron was a crude form of iron that was collected and smelted and used to aid the rebuilding process.
James Withers Sloss built and opened the Sloss Furnaces in 1881. An original founder of the actual city of Birmingham, Sloss was viewed as a wealthy industrialist who was looking to capitalize on the Southern reconstruction. In fact, the production of pig iron in the South grew by an estimated one-thousand percent within just ten years of Birmingham being founded. After only five years, Sloss sold the successful furnace. The new owner operated the furnace in name only and began recruiting new workers to join.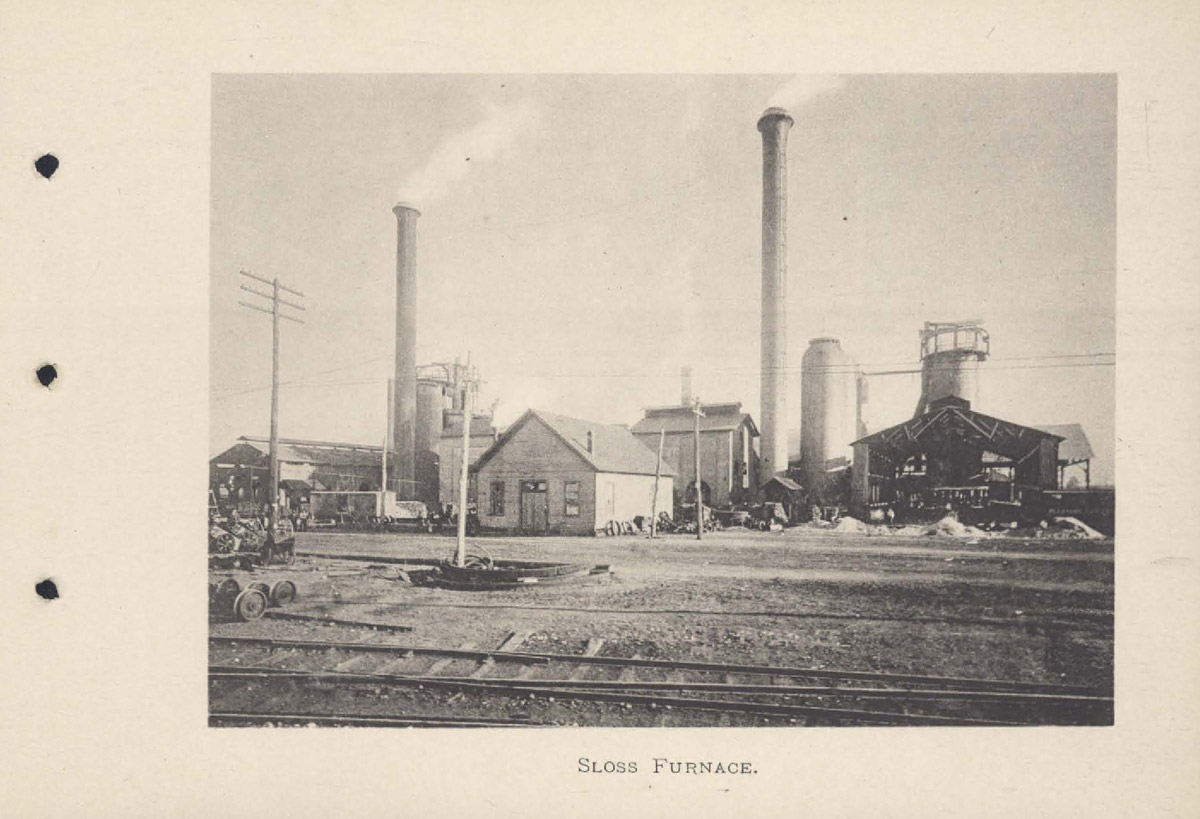 Tough conditions brought many work-related deaths at the Sloss Furnace
Across the city of Birmingham, at a rival furnace company, was a man named Theo Calvin Jowers. He was a journeyman of sorts who had experience in the furnace industry. Hired on with ease due to the lax regulations, Jowers thrived at Alice Furnaces, however, these lax regulations caused other problems for other employees as well. In a period of fifteen years after opening, nearly forty-seven furnace workers died on the premises. Exhaustingly long, and overheated shifts coupled with deplorable on-site housing only added to further to the worker's woes.
The Legend of Calvin Jowers
According to local legend, Jowers was working on the late graveyard shift sometime in October of 1887. High above one of the hottest furnaces, Jowers lost his footing near some scaffolding and he fell headlong into the furnace. While slipping certainly was a possibility in the role of Jowers's death, some employees had claimed that it appeared Jowers had been pushed by an unseen force. Either scenario was certainly valid as was Jowers sure death. There is an oral legend passed down from his family that the only part of his body that was recovered from the fiery furnace was his badly charred heart.
Is the Sloss Furnaces Haunted?
In 1897, a local painter's body was found in the open water tank on the Sloss Furnaces property. His body had been perfectly boiled and a newspaper article from that time suggested that he was possibly murdered on site. The given reason for this was that he had been seen drinking at a bar the night before with some unknown parties and that Sloss was far from the man's home, indicating he was taken there against his will. Shortly thereafter these events, paranormal activity began.
As the years began to pass at Sloss, workers at the reputable furnace began noticing the effects from a ghostly presence. In fact, something more unsettling was the fact that the presence was that of Theo Jowers. Even though he perished at a rival furnace company, Jowers was known to frequent Sloss for some mild odd furnace jobs. Men at Sloss who were well acquainted with Jowers had reported seeing his ghost right alongside other living workers who were furiously shoving iron ore into the furnaces.
Also, objects lying near the open water tank where the boiled man had been found, were often mysteriously moved around the site from their original resting spots. There have also been voices screaming at random times to "hurry up" or "watch the heat." Possibly otherworldly communication from Jowers, proving his dedication to the job even from the hereafter. Other times, unsettling sensations and shadow figures are seen by the furnace wheel well.
Terrifying paranormal activity at The Sloss Furnace
One of the more terrifying tales from the Sloss Furnaces was the story from a man named Samuel Blumenthal. He was hired on in 1971 as a night watchman for the property. Late one evening while inspecting the top stairwell by an adjacent furnace, Blumenthal felt a mysterious push from behind. The sensation dug into his back and forced him up several stairs. Fighting the push, he leaped to turn around and claimed to see the physical manifestation of a half man, half demon creature. Before he had time to react, the creature struck him several times about his upper torso. Finally escaping, Blumenthal made it to a doctor who diagnosed him with several severe burn marks on his body, precisely in the areas in which he was hit.
Sloss Furnace today
In 1981, it was declared a National Historic Landmark due primarily to the fact that it contains a lot of industrial museum-worthy objects. Today, Sloss Furnaces remains standing, but somewhat aged and visibly rusted. Due to the historical significance and property size, metal art classes are held there regularly, as are outdoor festivals and concerts. Of all things, in October of every year, a haunted house tour is set up on the property for haunted attraction seekers. Given the property's notorious past, there is plenty of real-life paranormal material to draw inspiration from.