Haunted Houses in Florida
Don't let The Sunshine State fool you. There is more death and haunting in Florida than almost any other state. Often referred to as "Heaven's (Hell's?) Waiting Room", Florida is a hotbed for experiencing the other side.
Find haunts in Florida below, before they find you. More Haunted Florida »
Featured Haunts
in Florida
Haunts in Florida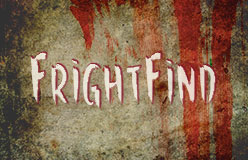 9401 W Colonial Dr, Ocoee, FL 34761, United States
The Neverending Nightmare Haunted Attraction is open on every Friday and Saturday in October.
Hours of Operation: 7:00 pm - 11:00 pm
There have always been dark rumors circling about the Clearing Medical Asylum. Read more…