Overview
The Haunted Broadmoor Hotel in Colorado Springs
For the amateur paranormal investigator and horror fan, if asked about haunted hotels in Colorado, The Haunted Stanley Hotel immediately comes to mind, thanks in large part, to the terrifying film, The Shining.  But, nestled just southwest, inside Colorado Springs, Colorado, lies another spooky haunted hotel for weary travelers, The Broadmoor Hotel.
History of the Haunted Broadmore Hotel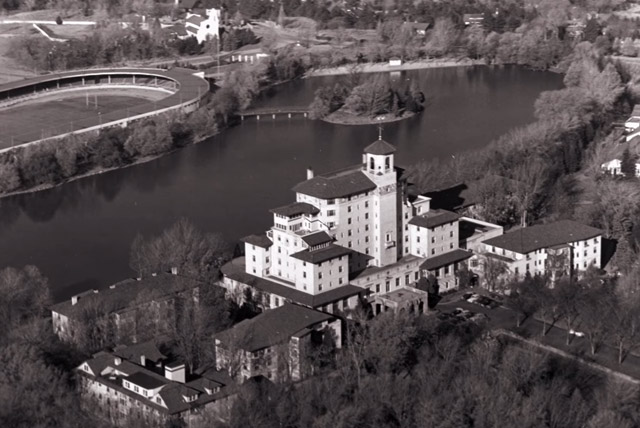 In 1890, a wealthy Prussian Count, by the name of James Pourtales ventured out West to carve out an appealing parcel of land that could be used to cater to the ever-increasing upper class of Colorado. This is mostly thanks in large part to the ever-burgeoning prospector business. Over twenty-four hundred acres were set aside by Cheyenne lake, with minor amounts of housing and business, but primarily a casino built by Count Pourtales himself.  A smaller amount of time passed before the casino mysteriously burned down in 1897, but within a year, another was built over top of it, along with the hotel.
Along the way, the Count developed a partnership with another business couple, Spencer and Julie Penrose.  As time passed, Julie frequently stayed at the hotel's penthouse while her husband was away on business.  Spencer passed in 1939, but Julie lived on until 1956.  In a much undiscovered and unpublicized event, a week prior to her death, Julie supposedly went missing in a heavily wooded area by the lake.  She was found unrobed, shaking, and not fully aware of how she had gotten there or where she'd been.  Seven days later, she passed away.
Who haunts the Broadmoor Hotel?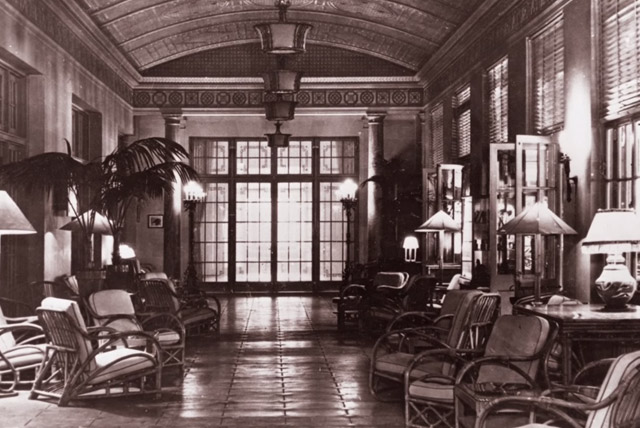 Hospitality staff at the Broadmoor, notes that chief among activity in the hotel is the penthouse, the exact same one that Julie Penrose stayed in all those years.  Lights turning on and off, deep cold spots and objects moving on their own are the principal reports.  Other times, guests who stay in the penthouse report being watched in their own rooms and feelings of dread.  One guest reported having awoken in the night to have the covers peeled back and the feeling of someone dragging them by their foot out of the bed!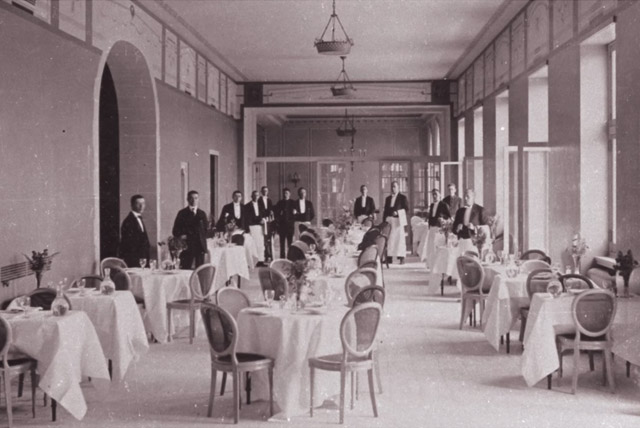 The staff notes that a woman in a period 1930s dress has been seen floating down the hallways and up the front staircases at night, which suggests that the ghost is indeed Julie Penrose.  There have been cases of multiple spirits being seen in the penthouse floor area, guess it must be more than Julie Penrose haunting the Broadmoor.  The most conclusive ending is that spirits of the victims from the casino fire of 1897 somehow still inhabit the building and haunt it along with Julie Penrose.  But despite the uneasiness, the penthouse is still quite available to stay in today and the Broadmoor is quite successful just as Count Pourtales would have wanted.