Overview
Nevada's notorious Clown Motel sits between Reno and Las Vegas on highway 95 in the small town of Tonopah. The town of Tonopah was once a booming mining town with nearly 50,000 residents. It now sits at population of 2,500 and much of the town appears deserted. Most of Tonopah's residents work for the military test range, which is just one of the things that makes this place so eerie. And then of course, there are the clowns!
The Clown Motel Neighbors a Century Old Cemetery
If a hotel sharing a parking lot with a cemetery that dates back to 1901 scares you, then a Clown Motel might be what puts you over the edge. The Clown Motel literally sits adjacent to a cemetery that stopped operating in 1911. The cemetery holds just over 300 plots and includes the grave marker of Sheriff Thomas Logan who was killed in a shoot-out in a town bordello. The souls of early settlers who fell victim to the unsolved "Tonopah Plague" of 1902 and the 14 miners who died in the Belmont Mine fire of 1911 are also laid to rest right next to one of the spookiest hotels you'll set your eyes on.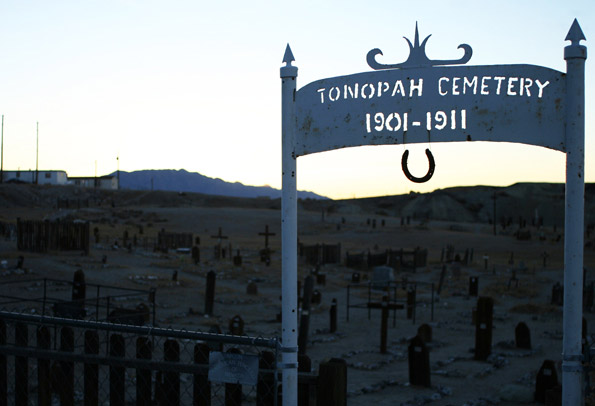 Stay in the Clown Motel if you Dare
It's a cheap stay and one you'll remember. People hear screams in the night and there are many stories told about the creepy feeling you get when you're sitting between the Clown Motel and the cemetery. The Motel was good enough for Ghost Adventures to take a look. They took a look at Room 204 when they visited.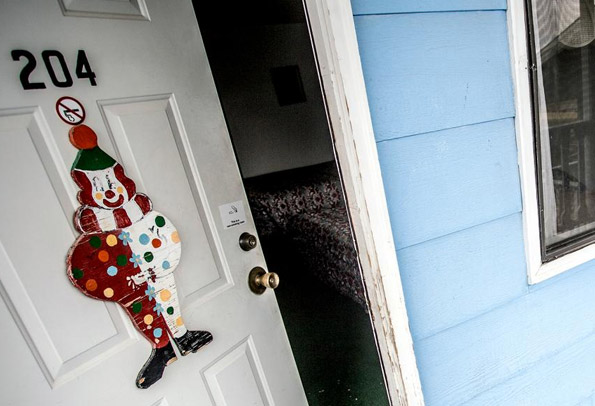 Haunted Rooms of The Clown Motel
Do you have what it takes? Fans of Stephen King's IT are sure to love this hotel. If you dare, feel free to share your stories and pictures with us. In the meantime, here are a few tips for your stay.
Request a room upstairs if you want a view of the cemetery.
Want a postcard? Call and they'll send you one.
Zak Bagans and Ghost Adventures took a look at room 204 if you have a crush on Zak.
There is no online booking so call ahead if you want to reserve a room.
There may be actual clowns at the motel or in the parking lot. They may or may not work for the hotel.
Don't speed in town. It's a trap!
Photo credits: Ghost Adventures, Wayne Stadler