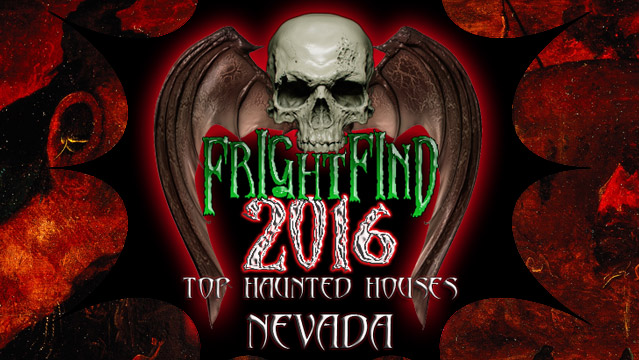 Become a Part of the Feature Film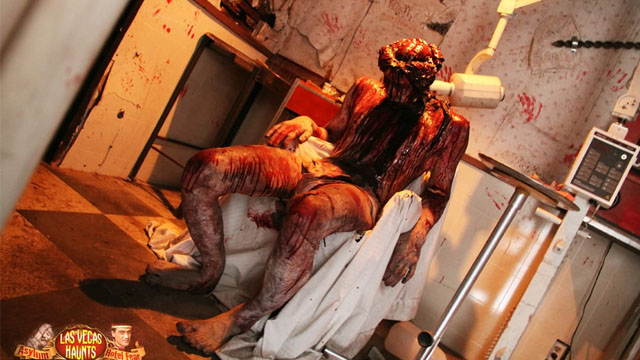 This Las Vegas haunt wins again! Even though the Asylum/Hotel Fear Haunted Houses' rooms are assembled out of repurposed shipping containers and semi truck trailers, don't expect to be any less convinced by this haunted house's horrifying narratives. In fact, walking from container to container, even the smallest of hotel "guests" are likely to feel claustrophobic, especially when the zombies and psychos start to move in on you. It's largely thanks to this unsettling funhouse effect that the site was picked as the setting of the 2015 slasher film, "Rust." In fact, there's even a rumor that some characters from the movie may have permanently set up shop there…

FrightFind It: Asylum/Hotel Fear Haunted House in Las Vegas, NV
More Top Haunts in Nevada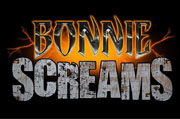 Three solid haunts and a Zombie Paintball Bus makes this a great scary option when you want to get away from the Strip.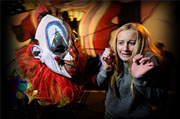 "Vegas has gone to HELL." For $35 see all three attractions: The Coven of 13, Gates of Hell, and Castle Vampyre.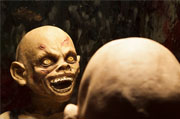 Reno Fright Fest brings you Slaughter House. Going on 11 years, this is Northern Nevada's largest and scariest haunted attraction.
See all our Haunted Houses in Nevada >>