Related Listings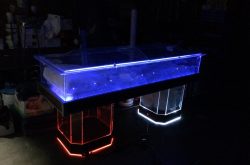 3401 West 40th Place, Gary, IN 46408, USA
Oct 27th - 7PM-10PM
Oct 28th - 7PM-9PM
Oct 31st - 7PM-930PM
Nov 2nd - 7PM-10PM
Nov 3rd - 7PM-10PM
Kids daytime trick or treat is on Oct 28th from 1PM-3PM. Come trick or treat through the haunt. No animated props or live actors. Muat be accompanied by an adult. Free for kids under 10 years old.
Cryptic Manor Haunted House in Gary, Indiana Come see whats lurking behind the doors to the manor. Everyone may enter but very few make it out. Read more…
37 Maple Avenue, Newton, NH, USA
Two days only - Friday, Oct. 25 and Saturday, Oct. 26 from 6pm - 9pm each day.
All your life, you've heard the story of the yellow brick road. But it's not the only paved path emanating from the middle of Munchkin Square. Read more…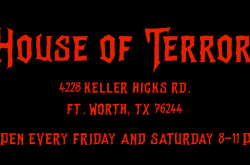 4228 Keller Hicks Road, Fort Worth, TX, USA
Friday's and Saturday's 8:00PM- 11:00PM
Haunted House, in Fort Worth, benefiting Community Storehouse. Read more…