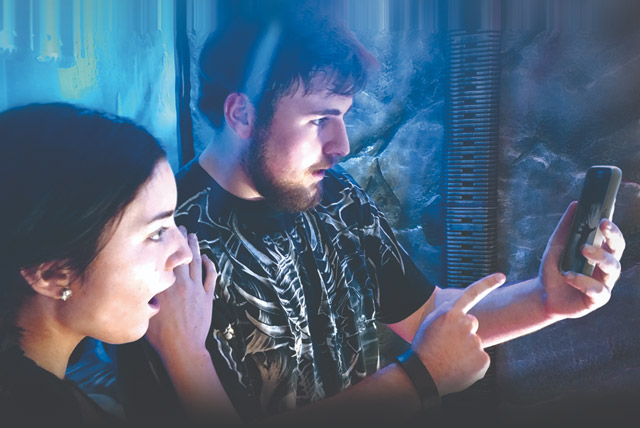 The haunt season is upon us, and you know what that means. People will in no doubt be showing up for your amazing haunted attraction and they can't wait to be scared out of their skin. But they may need to wait just a bit longer in that ever-growing line of haunt enthusiasts. If only they had something to keep them busy before entering the top haunt in the county. Enter the Eyebot App.
What is the Eyebot App?
Augmented reality. Bluetooth enabled and interactive. Haunt enhancement. In our opinion, the Eyebot App is a great way to entertain guests in the line. But it goes much further than that. We caught up with Bill McCoy, the Eyebot App's creator, at Transworld.
Eyebot is an augmented reality-based app that lets it's users find scary things on their phone while visiting your haunt. It uses image recognition as well as Bluetooth transmission beacons to detect ghosts and ghouls right on your customer's phone.  The guest simply uses the app to scan images that you put wherever you want and the creature comes to life on their phone. Or you can purchase beacon devices that use Bluetooth to carry an image straight to someone's smartphone.
How do I use the Eyebot App in my haunt?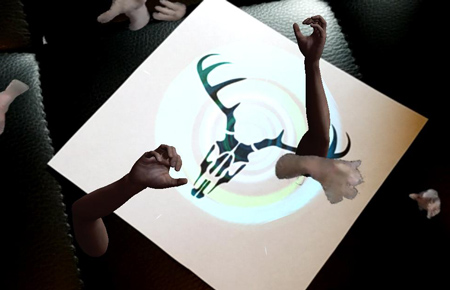 Using the Eyebot App in your haunt is easier and cheaper than you think. Follow these steps and you're on your way:
Suggest your customers download the app.
Position the images and /or beacons throughout your haunt and line.
Use with social media to increase online presence.
The possibilities of when and where to plant the beacons and which characters to use can create a truly unique experience that can be changed just as often as moving a beacon and merely uploading a different horror character to that spot.
The Eyebot app adds an entirely new experience to your haunt guests that will keep them coming back year after year.
Want to get going with the Eyebot App? Head over to their website at http://eyebotapp.com/