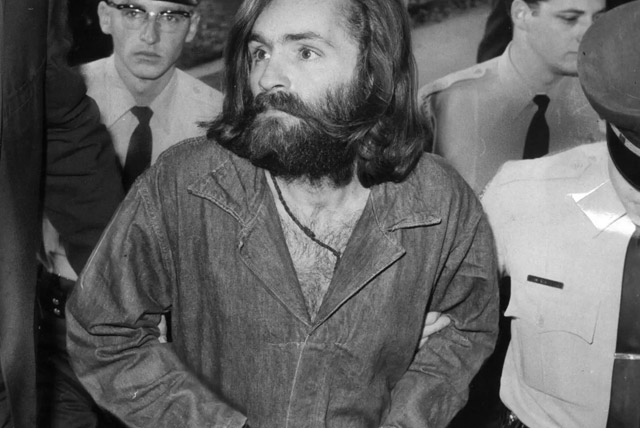 In early August 1969 deep within the heart of Beverly Hills, California, criminal mastermind and burgeoning cult leader Charles Manson directed the killing of five people. The victims were all associated in one form or another with the Hollywood filmmaking scene. But what truly happened in that house and what are the effects lasting to the present day?
Charles Manson and the Manson Family
Born Charles Maddox in 1934, "Charles" as he was known to most familiars, was a petty thief and sexual deviant. A series of short prison stints for his offenses eventually had him released and he landed in San Francisco 1967. He soon met up with a graduate student and moved in, only to insist she bring women to stay with them. Manson begins a system of recruiting and entrancing young college-aged women with his bizarre philosophical rhetoric and charismatic speech. Primarily, he used a lot of material he got from the Process Church of the Final Judgment. This was a non-denominational, religious fringe group promoting a core message that Satan would eventually come to rule and judge humanity alongside Jesus Christ.
Few months began to pass and Manson had many female admirers with numbers growing to a point where he referred to them reverently as "the Manson Family". Before long, Manson acquired a dilapidated bus and rode up and down the Pacific coast looking for drugs and opportunity with his newly formed family.
The bus eventually landed in Los Angeles, and Manson began to recruit even more women to his sect. Right there in Los Angeles, singer and songwriter of the popular group the Beach Boys, Dennis Wilson, made an uninformed decision one evening to pick up two hitchhikers, named Patricia Krenwinkel and Ella Jo Bailey. Unbeknownst to Wilson, the two were Manson Family members and he brought them back to his home to have a place to stay for the evening.
While going out for a late night recording session, he returned home to find Charles Manson in his driveway after the two women had called to have him pick them up. Initially scared, Wilson was ultimately won over by Manson's charisma and phrases. Before long, Wilson had not only paid Manson to help write some lyrics for songs but began introducing him to various entertainment industry people.

During this time, Manson found a competent and bloodthirsty lieutenant named Tex Watson. He became associated with Manson after some run-ins with Manson Family members in town. However, across town, a lovestruck couple named Sharon Tate and Roman Polanski were renting a house at 10050 Cielo Drive. The comely actress and talented director were making headway in the motion picture industry even with Tate being nearly eight months pregnant with Polanski's child. Despite Manson's popular rounds in Hollywood, he was unassociated with Tate and Polanski.
Campaigning for a lucrative record deal to pump more money into his influential cult, Manson was spurned by a record producer named Terry Melcher and was not given one. Furious at the outcome of this, Manson selected his followers carefully in Tex Watson, Susan Atkins, Linda Kasabian, and Patricia Krenwinkel. Their order by Manson? To kill the occupant of 10050 Cielo Drive who at the time Manson believed to be Melcher. Unbeknownst to Manson, Melcher had moved and rented the home to Polanski and Tate.
The Manson Family Murders
On August 9, 1969, the Manson Family descended upon the home with the intent to kill Melcher but instead found actress Sharon Tate and her friends from show business. Jay Sebring a hairdresser, screenplay writer Wojciech Frykowski and coffee heiress Abagail Folger. Accounts to the murders have varied in all sorts of details over the years. Watson broke in the door and was face to face with Frykowski, and he reportedly told him, "I am the Devil. And I am here to do the Devil's business".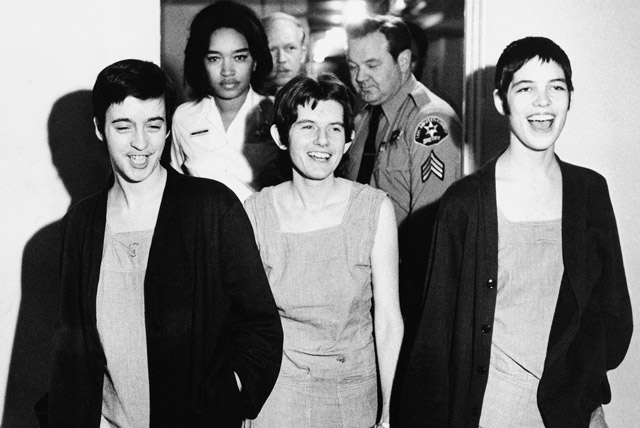 Panic and pandemonium set in for Tate and her friends as she and Jay Sebring were reportedly tied with ropes around their necks and taunted with being hanged. As Tate struggled against her attackers, she was beaten. Sebring protested the beating due to Tate being pregnant and was shot point blank range in the face by Watson. Frykowski and Abigail Folger were held down and stabbed a combined total of seventy-nine times.
Tate was the last victim left alive as Frykowski and Folger succumbed to their injuries. She pleaded for mercy with the attackers as she was only two weeks away from giving birth. Her pleas went unaccepted as she was stabbed sixteen times to the back, chest, and abdomen while she cried out for her own mother to save her. Once dead, Susan Atkins stepped forward to sop up Tate's blood and scrawled the word "pig" on the door.

Hollywood was left shaken and distressed at the murders. Manson and his members committed more murders and crimes of every sort, they were all arrested and given lengthy life sentences in prison soon after the Tate murder.  Manson died in prison in November 2017 from complications from colon cancer.
Manson's Return to Hollywood
A Hollywood talent manager named Rudolph Altobelli bought the home and claimed to live in it another twenty plus years with no issues. Nine Inch Nails frontman Trent Reznor rented the home to create a new studio album, staying in it only a month claiming, "there's just too much history in that house for me to handle". Reznor vacated staying only one year. In 1994 a new owner stepped forward and had the home demolished only to build a new one over the cleared land. A new address of 10066 Cielo Drive was given to the property. Paranormal activity goes on to this day, not on the Tate property itself, but 147 feet away and the much haunted and active Oman House that is said to contain the ghosts of Sharon Tate and her friends.
Nearly 50 years after the Tate murder, Hollywood still can't let go of Manson. Quentin Tarantino's high-profile Charles Manson movie, Once Upon a Time in Hollywood, is set to open nationwide on July 26, 2019.