Overview
New Orleans, Louisiana is a city that has to be directly experienced to be believed. As many visitors to the city will say, there is something almost magical there, especially in the French Quarter. A darkly romantic vibe that hums throughout the city, especially at night, the clash of cultures there are not opposed, but instead wholly welcomed. For one of the oldest hotels in the city, some of these spirits are still said to remain there.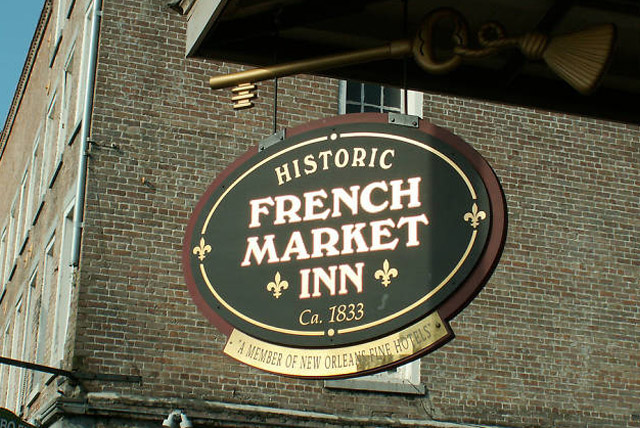 Is the French Market Inn in New Orleans Haunted?
The now historic French Market Inn boasts an established date of 1833, though there is belief that the building stood long before this time as well. Located on Decatur Street in the absolute heart of the French Quarter, the inn is still comprised of the centuries-old bricks that it was originally built on. The polished marble floors and real-world charm of the staff give off that classic New Orleans feel-good vibe, but just around the corner, one may never know if the spirit of a lost soul or two is lurking.
The building was originally constructed to be the home for Baron Joseph Xavier de Pontalba. Through some various ownerships the building, complete with fountain courtyard, was converted into an inn. Due to the growing population of the city, of all things a bakery was constructed just next to the inn. The constant shuffling orders of bread were hauled up the three-story building by dumbwaiter chains. Guests at the French Market have been awakened in the middle of the night to the sound of chains, centuries-old sounds from the bakery that once existed. But this is not the only paranormal aspect of the French Quarter.
Decatur Street is situated right on a port of the Mississippi River. Centuries worth of sailors, merchants, businessmen, cutthroats, thieves, witches, prostitutes, and roustabouts made this area their very first stop whenever coming off a riverboat. Unsavory activities in and around the inn have given way to a very paranormal narrative. Cold spots pop up randomly throughout the inn despite the humid New Orleans weather dictating otherwise. Black shadows have been notorious, known to float right through the walls. Never stopping or touching guests, but simply passing through.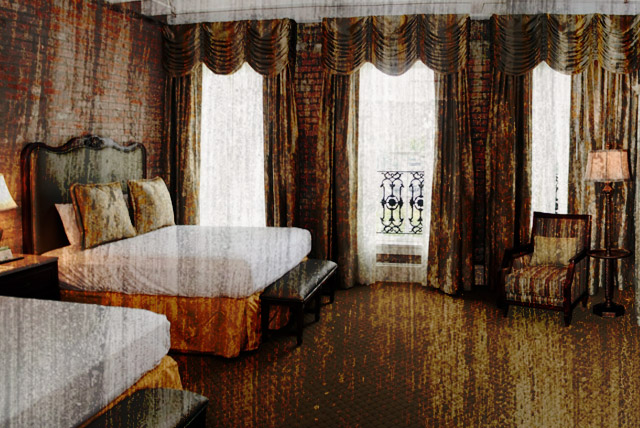 The most outrageous claims from some visitors are awakening to find their pillowcases dripping with fresh bloody handprints. The only origin or passable explanation for the handprints is that a prostitute was murdered long ago by a client and the manifestation of the handprints is a cry for help from the netherworld.
For all the experienced paranormal activity, the French Market Inn remains one of the most well run and consistently sold out places to stay in the French Quarter. The historic inn is further proof that the darkly magical vibe of the city has truly never left and is definitely worth a stay.