Overview
Missouri was made an official state in 1821, and by 1836 a fully functioning and surprisingly large stone penitentiary dubbed the Missouri State Penitentiary was dolefully open for business. 183 years later, the remains of the prison are more haunted than ever before. In fact, Time Magazine once referred to the prison as, "the bloodiest 47 acres in America."
Is the Missouri State Penitentiary Haunted?
Governor John Miller was the fourth governor in Missouri's new state history, and he was responsible for helping establish Jefferson City as the state's capitol. In a political swerve, Miller chose the prison to be built in Jefferson City so as to fend off other small Missouri towns for claiming themselves as the capitol. The prison opened in March 1836, with precisely one prison guard, one warden, one foreman who taught brick making to the inmates, and fifteen inmates themselves.

Over several decades, inmates began flooding the prison and in September 1937, Governor Lloyd Stark officially signed a state bill that made executions, via the gas chamber, official at the prison. In totality, forty prisoners were executed by lethal gas at the prison, so naturally, the execution block is one of the most haunted places in the prison. Not one, but two spirits are said to be haunting the death row cell block area. A pair of violent lovers named Bonnie Heady and Carl Austin hall have made their presence known. The pair kidnapped and murdered a young boy in 1953, and were given a death sentence to be carried out via the gas chamber. On the day of the execution, they were both seated in the gas chamber side by side and were executed at the same time.
Today, it is believed that their spirits haunt this cellblock, and in particular Cell 14.  People have not only felt vicious cold spots and heard growling noises but also experienced a pair of unseen hands caressing the back of their heads and then shoving them in the back. Paranormal investigation groups have frequently come through and attempted to get spirit footage of either Carl or Bonnie. While no video evidence has ever been obtained, audio footage certainly has. With the help of recording equipment, numerous EVPs (electronic voice phenomenon) have captured the three most frequent and disturbing words, "stay", "love", and "kill".
Ghosts of Missouri State Penitentiary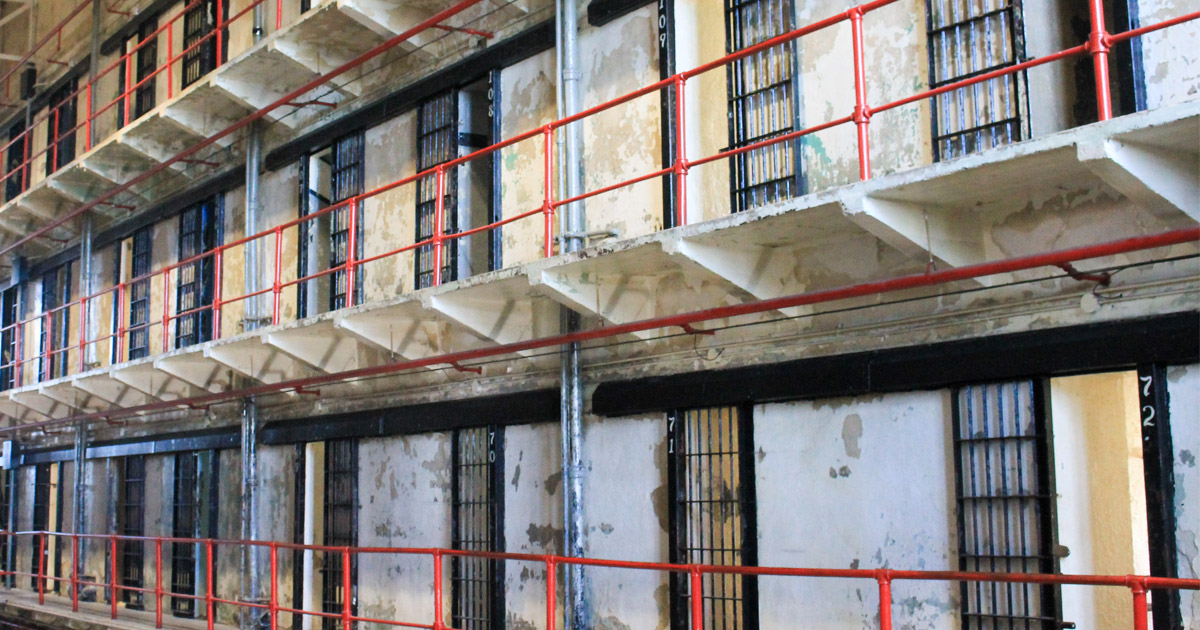 Prison deaths at Missouri State were exceptionally violent. One inmate named John McBroom had run afoul of some inmates he was sharing a cellblock with who believed him to be an informer for the prison guards. During breakfast call early one morning a pair of inmates charged into his cell, using a pair of broken scissors as a weapon. They stabbed him repeatedly in the eyes and skull and he ended up bleeding to death before he was ever found. Years later, however, visitors to the prison have reported seeing a pale white apparition of what appears to be a man, bleeding profusely out of his eye sockets, wondering around the cell walkways.
Hall A is considered the oldest part of the prison and is naturally one of the most haunted spots. It is in this particular building's basement where the infamous row of "hole" cells was built. Small, narrow cells with essentially no light, it's where the most violent and out-of-control inmates were kept. Foul smells, disembodied voices, shoves, and paranormal equipment malfunctions in this area are rife.
Just above Hall A, in Cell 48, an inmate was supposedly bludgeoned to death with a sledgehammer by another inmate. Visitors to this cell have reported an overwhelming sense of dread here and even a heavy, unseen weight being pressed into their bodies.
Just to the top of the building in the control room, the spirit of even a former prison medic haunts this area. Known as "Fast Jack" this white-colored spirit has not only been spotted gliding past watchful visitors, but also has been responsible for opening, closing, and even locking cell doors from the control room much to the shock of paranormal investigators!
Visit Missouri State Penitentiary
This formidable and chilling prison is still standing today. A collection of paranormal, historical, and photography tours of Missouri State are available in both public and private capacities for those looking to get a glimpse inside the infamous walls. These highly affordable and guided tours are some of the best that are offered for a haunted location such as this. Private overnight paranormal investigations are available for the most discerning of ghost hunters, but beware that while they sell out regularly, not everyone makes it through the entire night before fleeing in terror!
Video
https://twitter.com/missouripentour?lang=en