Overview
Gold was first discovered in the Wyoming Territory in 1842 right near the Sweetwater River. Legend has it that the man who first discovered it was so envied for his find that he was murdered before he could even make it home with his new treasure. For the next three decades, the area boomed with ruthless and violent prospectors who would stop at nothing to strike it rich. With so much crime in the High Plains, it was only a matter of time before justice would have to step in and be meted out. The Wyoming Frontier Prison opened its doors in the small town of Rawlins in 1901 and was in operation for only eighty years, however, that was enough time for much bloodshed to be planted, and paranormal activity to be harvested.
Is the Wyoming Territory Prison Haunted?
By 1890, Wyoming officially became a U.S. State and a larger state and federally funded prison was built in Rawlins. Nearby inmates from the Wyoming Territorial Prison were gradually shipped here once the prison opened in 1901. By 1908 the prison had upgraded to add additional cells, cellblocks, and a women's unit. Executions were publicly carried out at the prison via hanging until 1916 when an execution chamber was added that made the hangings private until a gas chamber was added and the hangings discontinued in 1936.
Andrew Pixley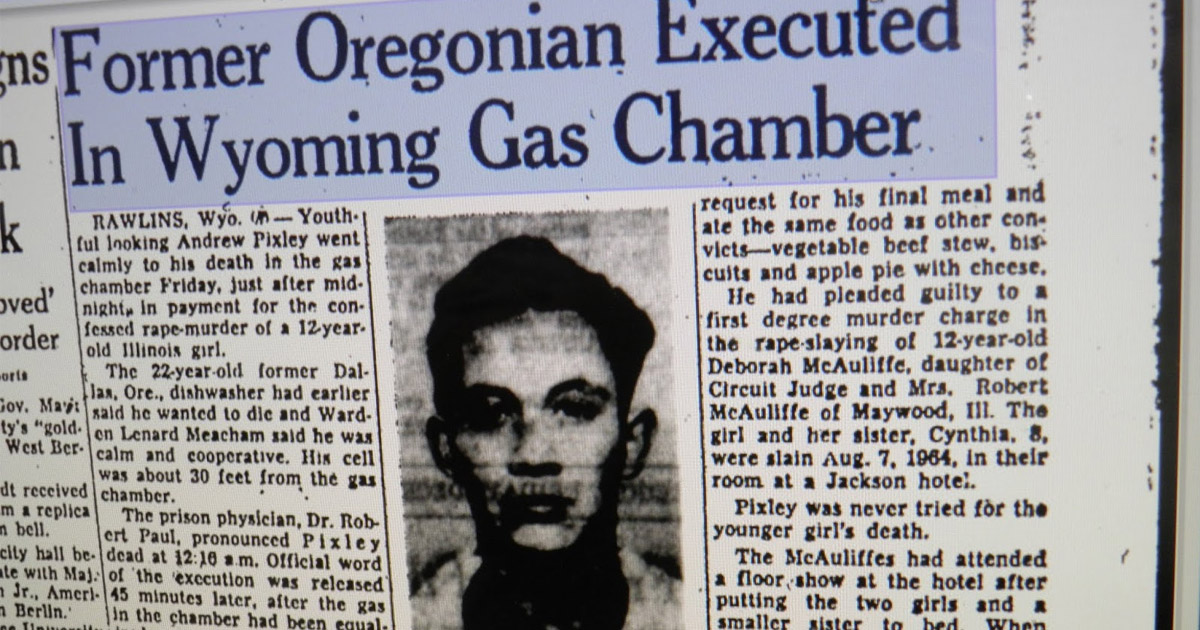 Andrew Pixley was a cold-blooded murderer responsible for the gruesome slayings of some children whose father was a circuit court judge. He was found guilty and sentenced to die in the gas chamber and when his execution came, he took the longest to die of any inmate ever recorded by the gas chamber. Most perish under two minutes, but Pixley lasted nearly seven minutes as he laughed the entire time Not only did he physically hang on as long as he could, but spiritually he's still hanging in. Candlelights placed inside Pixley's cell during ghost tours of the prison have been known to flicker intensely, emit a glowing light, go out completely, then suddenly relight. Of all things, a black cat has been known to infiltrate the prison and has been spotted coming and going from Pixley's cell and the execution chamber. This chamber is where people have claimed to hear ghostly laughing picked up during ghost hunting sessions as well as the crying of young females. This is believed to somehow be the weeping of Pixley's victims.
Frank Wigfall and The Pie Lady
Another ghostly apparition doesn't involve a singular spirit, but rather a half dozen. A frequenter of the prison during its early years was a local woman who brought fresher baked pies and a homespun spiritual message to the inmates. One, named Frank Wigfall in particular took a keen liking to this woman known as the "Pie Lady", and upon his release from prison, tracked her to her home and brutally raped and killed her. Finding himself back in the prison again, Wigfall was instantly hated by all the inmates who enjoyed the pies and cheer the Pie Lady spread. This inmate was hung with a rope by a small group of prisoners over the side of an upper walkway as justice for the Pie Lady. Since then, prisoners, prison guards, and paranormal investigators have been supernaturally privy to a scene where a half dozen spirits quickly execute this Wigfall with a spectral rope in full view.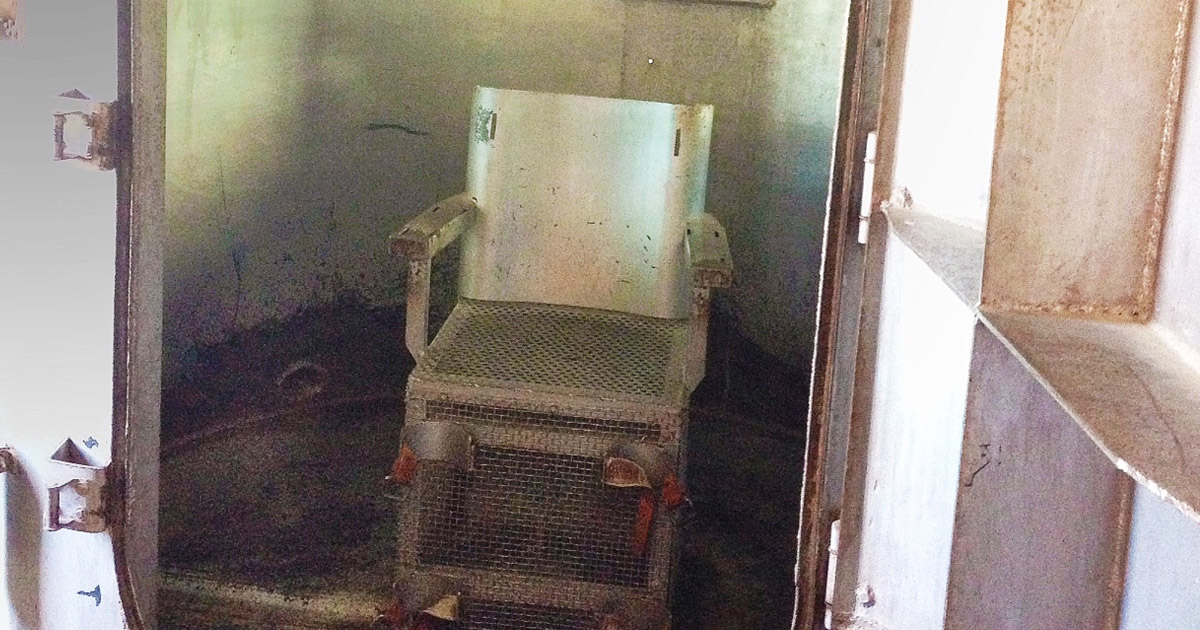 Sightings over the years have varied in their disturbing diversities. Tour guides have frequently heard footsteps in and around the gas chamber area of the prison, as well as disembodied voices calling out over the various cellblocks long after the last tourist has visited and left for the day. The ghostly phenomena of orbs have been sighted and recorded as well as EVPs (electronic voice phenomenon). The EVPs have ranged from "help me" all the way up to an unseen entity saying, "give me a cigarette". In fact, there is no one particular area of the prison that is not off-limits for paranormal activity. One of the most bizarre and chilling places is the main prison shower room. Voices emanating from the darkened shower room have one thinking that people in there are having a conversation only to find nobody in there. Equally disturbing is the fact that wet footprints have been spotted on the tile flooring despite no water being run in the shower room at all.
Visit the Wyoming Frontier Prison
Over the decades, the prison took on many different names and stately owners before being closed in 1981. A piece of Wyoming history, in 1988, a local joint power board for preservation helped to establish the site as a prison museum that remains in operations today, where tours are given with regularity. A highly rated, historically thrilling tour it's one of the more popular tourist experiences in the state and can almost guarantee that for some, they will be scared straight.