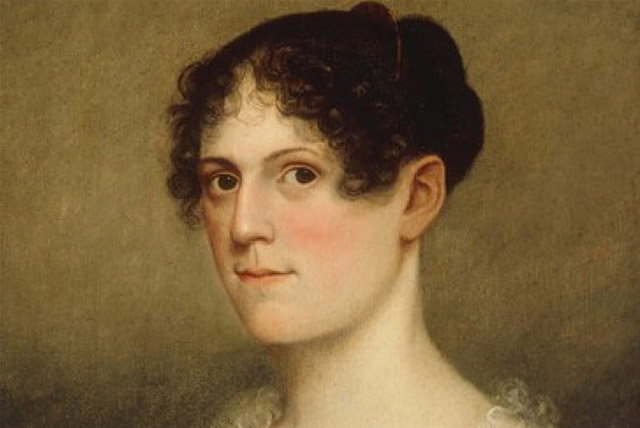 Paranormal enthusiasts agree, that whenever a person tends to die either an incredibly violent or sudden death, that their spirit remains here on Earth. Something about the energy of such a living person that is taken in a way, leaves an indelible imprint on things. Of all people, a former Vice President of the United States, his very daughter suffered such a fate and is said to still be haunting to this very day.
Who was Theodosia Burr?
In 1801, Aaron Burr was selected to serve as Vice President to then President-elect Thomas Jefferson. Burr's only surviving child to adulthood was Theodosia. He and his wife took special care with young Theodosia and made sure that she was privy to a rather luxurious upbringing. She had the finest education, mastering many languages and even music. Theodosia was taught how to command herself in the political society at the time and was a very remarkable young woman. With such qualities, many suitors came and she felt drawn to Joseph Alston, a wealthy young landowner from South Carolina with political aspirations. Vice President Burr was content with his daughter's choice and agreed to let her marry him and move to South Carolina.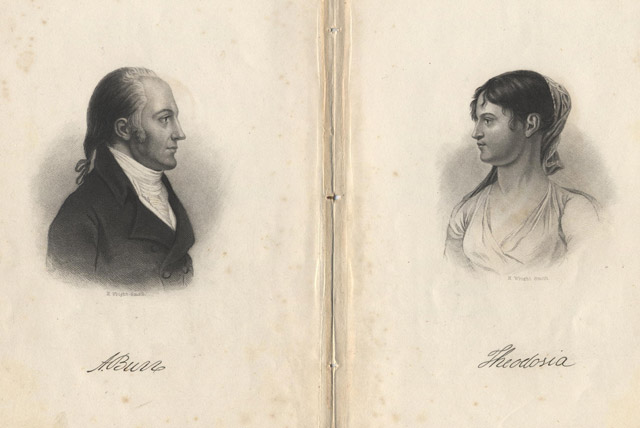 Upon arriving in South Carolina, Joseph began a campaign to become governor, and due to his wife being so highly educated, he let her run several of the land properties that he owned. Before long, Theodosia became homesick for her father and mother and wrote to them often. Her sadness didn't last as she soon gave birth to a son that she and Joseph named Aaron, after her father. Like herself, she ensured young Aaron the exact sort of upbringing as her, replete with high education studies, languages, and budding marksmanship. Tragedy struck them in 1812 when young Aaron developed malaria and died.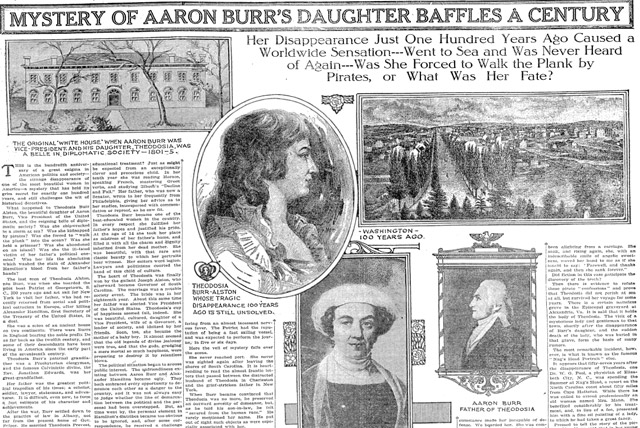 Her melancholia was immense and Joseph agreed it was best she returns home to her parents for the Christmas holidays in December of 1812. Joseph, now Governor of South Carolina, ensured she travel by sea up the eastern coast by private charter to her parents. The War of 1812 was still being settled and Joseph as Governor, couldn't leave his state. He did, however, formally write a pass to Theo and the small ship she was taking in case the British forces intercepted them for any reason. On December 31, 1812, in Georgetown, South Carolina, Joseph ensured his wife Theodosia was onboard the ship, formally called the Patriot. He gave her the pass he had written and kissed her goodbye. It was the last time he would ever see his wife again.
How did Theodosia Burr die?
Days overdue, word was sent that Theodosia never made it to her parents. It was believed her charter passed near Cape Hatteras, which infamously had been known as the "Graveyard of the Atlantic", due to all the ships that sank in the area. Declared to be dead, both Joseph and Theodosia's parents were heartbroken, especially after they held out hope for months that she would return.
Few years passed before captured pirates began to confess to their crimes either in courts or on their deathbeds. Surviving records are controversial, but a small breakthrough came from a newspaper in New York, The Brooklyn Eagle. In it was a sensationalist article about a pirate named Frank Burdick who claimed he and his crew had captured the Patriot somewhere off the coast of the Outer Banks, North Carolina. The Patriot's crew were slaughtered and their goods plundered while Theodosia was forced to walk the plank and she drowned in the Atlantic Ocean.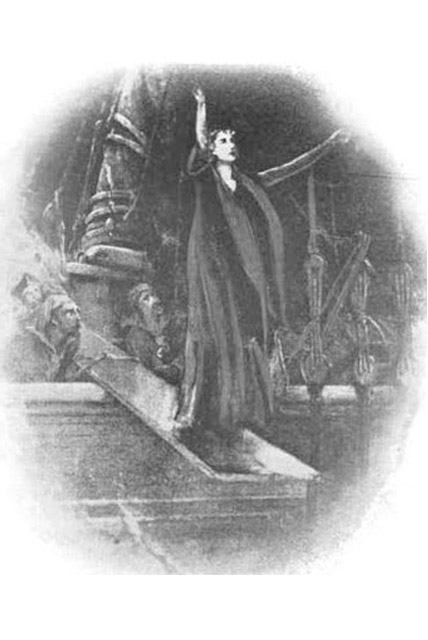 One of the goods on board was a painting of herself that she intended to give as a gift to her father. Burdick is said to have taken it due to its high-quality construction, and eventually re-gifted it to another family years later. The family, in turn, used the portrait as payment to an elderly doctor who eventually had it overturned to the Walpole Library at Yale University.
The Ghost of Theodosia Burr
The ghostly spirit of Theodosia has been seen in many places associated with her previous life. The infamous Georgetown dock where she last saw her husband is one of the more popular spots and there are accounts of fisherman seeing a young woman with black hair in a white dress wandering out before fading away. Another ghostly spot is on the banks of Nags Head Beach, North Carolina. Beachgoers report seeing a woman in a white dress wandering frantically, looking lost. Whenever approached, again she fades slowly away.
The most heartbreaking of Theodosia's ghostly appearances is in Battery Park, the Lower Manhattan area of New York City. After his Vice Presidency, Burr lived in in the city and died nearby in Staten Island in 1836. His ghost haunts the Battery Park sea wall, as this was where he was to originally pick up his beloved daughter. People are said to have seen both his ghost wondering the sea wall, and being accompanied by a woman in a white dress with black hair, no doubt the spirit of Theodosia. A bittersweet ending that both father and daughter spirits are present while neither are aware that the other is finally with them.