Overview
Situated midway between the cities of Amarillo and Odessa, the northwestern town of Lubbock, Texas is classically steeped in western culture and music. In fact, the city of Lubbock holds more music venues than any other city in the entire state of Texas. Such love for music could not be truer than for one of Lubbock's most famous sons, the musician Buddy Holly. Tragically Holly's life would be cut short in an airplane crash in the Mid-West in 1959, but he would be interred in his hometown's graveyard, the Lubbock Cemetery. In fact, his grave is mere feet away from a most haunted statue.
Is the Lubbock Cemetery Haunted?
The cemetery is almost as old as the city itself, featuring a mixture of both marked and some unmarked graves. It has been conservatively estimated that the cemetery is said to hold somewhere in the vicinity of over sixty thousand graves which makes it the third-largest cemetery in the entire state of Texas. Running along the backside of the cemetery is that of a narrow and high, abandoned railway trestle. The railway cars haven't been used in quite some time, but that hasn't stopped the flow of reports from people who claim there is a metallic ringing sound sometimes elicited by the trestle, which has infamously been dubbed "Hell's Gate" by the locals.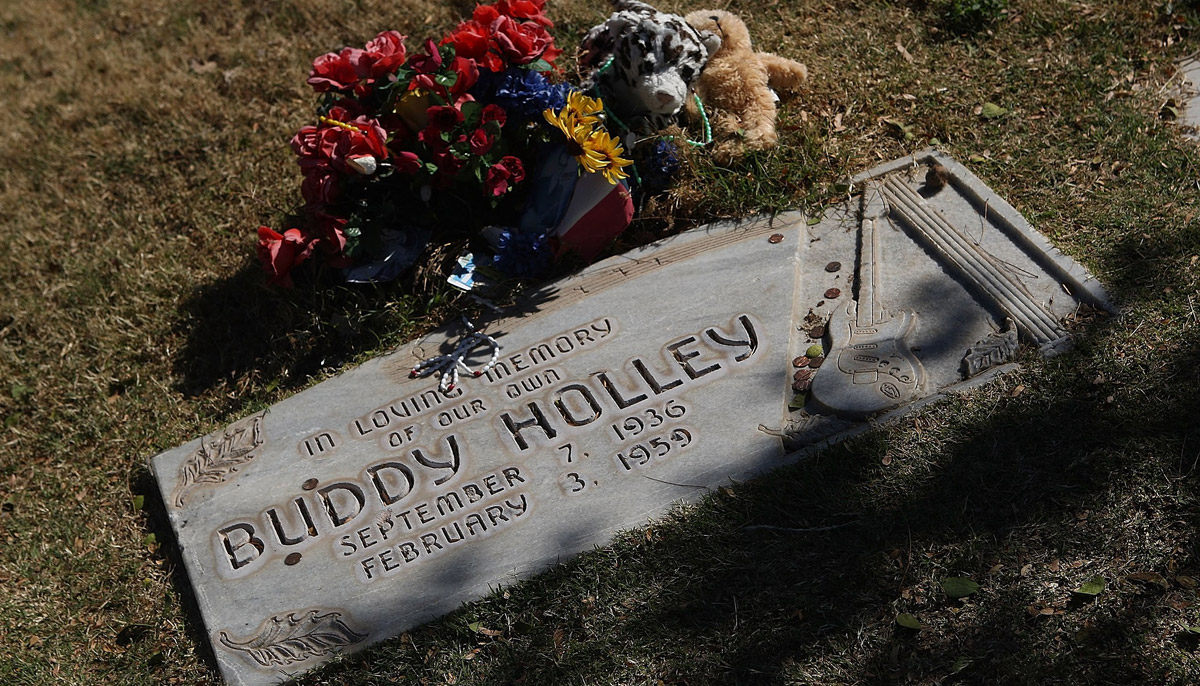 As with Buddy Holly's grave in the cemetery, within close proximity to it is the statue of a very large and formidable angel. Below the angel is the grave of Julio Herrera, he was the first policeman in Lubbock to ever be killed in the line of duty. Such a statue would seem to express sympathy, however, it has come to pass that it instead evokes fear. Urban legend has it that if you come across the statue, you must bow and kiss its feet. If you do not, then there is said to be a man in black who refuses to let you leave the cemetery. Some have claimed to have refused the gesture and made it out fine, but others have also refused and spoken of a man dressed in black with a disfigured face who stands at the gate and tells them they cannot pass. The sounds of whispering, as well as a general feeling of uneasiness near both the statue and the trestle, are said to be quite common.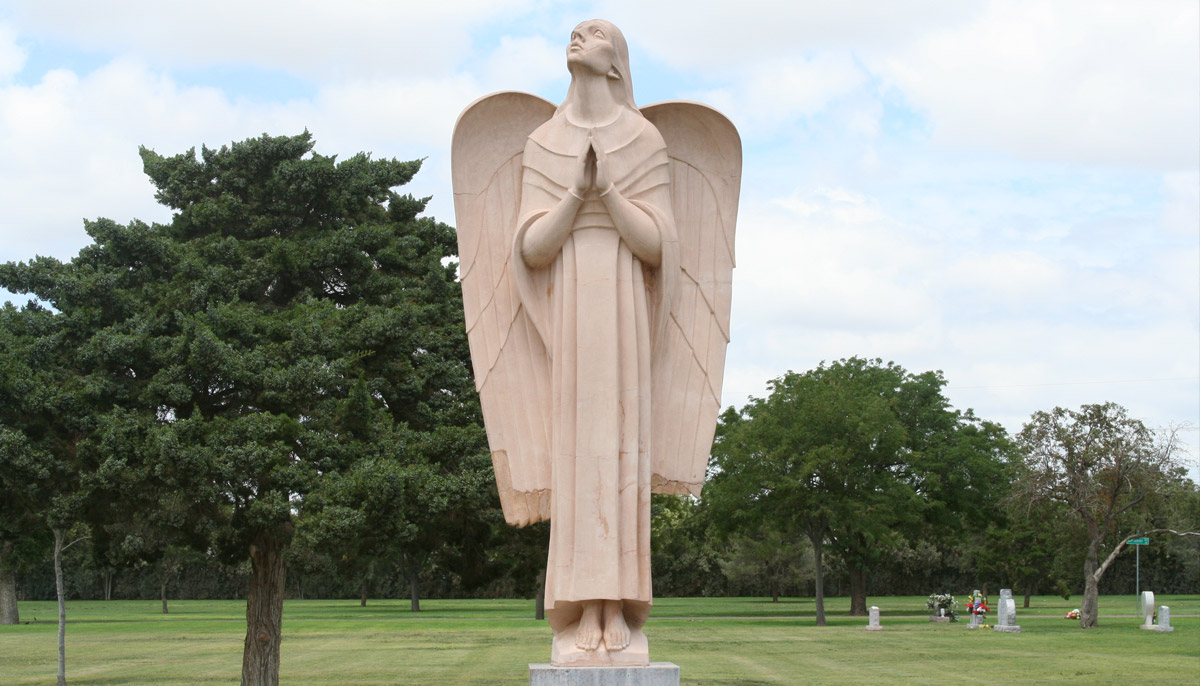 Today the Lubbock Cemetery is still very much in business and open for the public to come in and pay their respects to any loved ones that are there. As for Buddy Holly's grave, there have been a large number of reports from people who say that if you stand next to it you hear the mysterious sound of guitar music being played.