Overview
In 2006, after many decades of countless paranormal investigations, famed demonologist Ed Warren passed away at the age of seventy-nine years old. Thirteen years later in 2019, his beloved wife Lorraine passed away as well at the age of ninety-two. Founders of the New England Society for Psychic Research (NESPR), the couple had finally earned a much deserved eternal rest after investigating some of the most violently haunted homes and possessed individuals the world had ever known. Were they to be cremated? Possibly their remains to be kept inside their much talked about and devilishly stocked, Warren Occult Museum? It came as no surprise that both of the Warrens had chosen burial as their form of interment. It also came as no surprise to anyone at all that the Warrens had chosen a haunted cemetery as to where they would be laid to rest.
Is The Stepney Cemetery Haunted?
The Stepney Cemetery is located in the Upper Stepney area of western Connecticut. For those familiar with that area, the Stepney Cemetery is also located a mere four miles from Union Cemetery over in Easton. The Union Cemetery is a supremely haunted graveyard in western Connecticut and famous for a spirit dubbed, "The White Lady." Stepney Cemetery was formalized all the way back in 1794 when Noah and James Burr Jr. had donated the land for an area cemetery. The first-ever headstone belongs to a Revolutionary War soldier named Nathaniel W. Knapp, who was buried there in 1787, technically before the area was to be formalized as a cemetery. For a few years, Knapp's grave was the only one in the cemetery at all, thus initially giving off an eerie and chilling display to those who passed by it.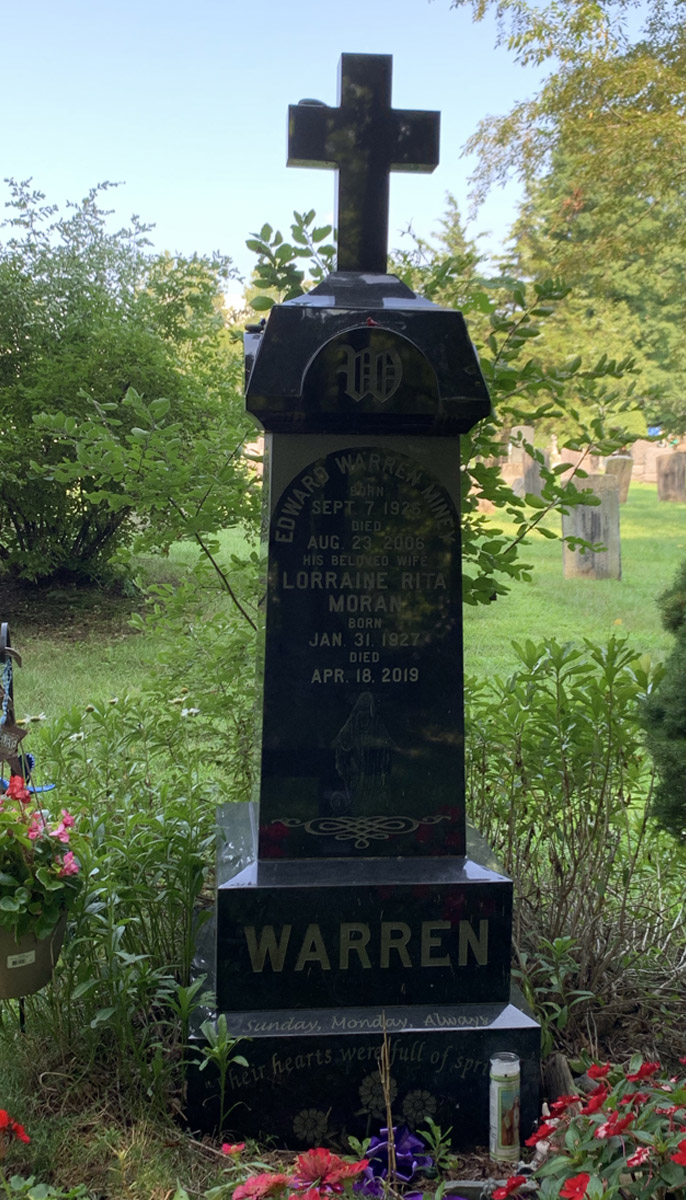 People claim that Knapp's spirit is haunting the cemetery today. Reports are varying that a man in a military outfit has been seen pacing back and forth amongst the tombstones. More than one soldier though is said to have been spotted and it is believed to belong to one of the cemetery's many Civil War graves. While those are merely seen, there is a legend about Knapp that if someone spots his spirit and calls out his name, you may feel an unseen hand grip your shoulder. Even The White Lady herself, of nearby Union Cemetery, has been seen roaming near the entrance of the cemetery. Paranormal theorists believe that her restless spirit isn't bound by just the one graveyard, but seems to be tied to that particular area of western Connecticut land itself.
Stepney Cemetery is considered a local historic place of significance in Connecticut. With both Warrens being buried there, it has become something of an unofficial pilgrimage site for those looking to pay their respects. Some who have visited and prayed beside Ed's headstone and then touched the cross on his headstone have found it to be very hot to the touch….even in the dead of winter.