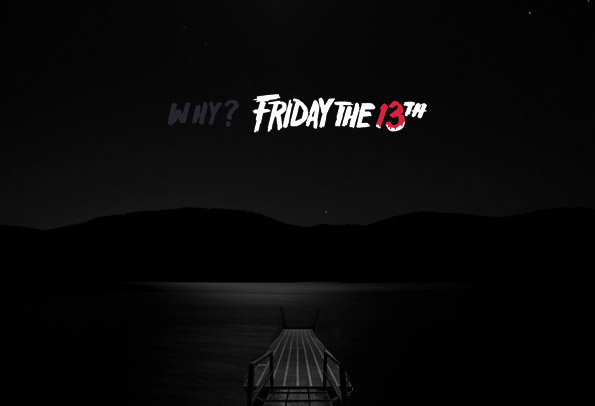 It's well known that Friday the 13th is considered a bad luck day in Western culture. But why is Friday the 13th unlucky? As with many superstitions, the origin of Friday the 13th as a day to dread is shrouded in mystery, so there's no definitive answer. There is much history that points to the origins of the Friday the 13th superstition, but they go back hundreds, if not thousands, of years. However, there are many clues, and even more fascinating theories. So go ahead and read on – if you're feeling lucky.
Fear Friday the 13th
Most people only joke about Friday the 13th being unlucky. But some actually change their behavior on those days by avoiding travel, postponing business and social events, or just staying home to decrease the chance of an ill-fated event. There's even a word for it. People with an acute fear of Friday the 13th (though not a fear of unpronounceable words) suffer from paraskevidekatriaphobia or friggatriskaidekaphobia. Those among us afraid of the number 13 itself are said to have triskaidekaphobia.
Origin and History of Friday the 13th
Pegging Friday the 13th as an unlucky day has as much to do with the day as the number. Going back centuries, both Fridays and 13 were considered bad luck. But in the 18th century, Fridays and 13 began being lumped together as the ultimate pairing of bad luck. There are many historical references to Fridays being unlucky in general. For centuries, sailors (a superstitious group anyway) often refused to begin voyages on Fridays, while farmers would avoid harvesting on the day, and couples would not marry on Fridays for fear of jinxing their union. Also, Jesus was crucified on a Friday, so that likely has something to do with it. It also explains the notable anomaly of Good Friday, a day celebrated in Christianity, as the single exception that supposedly proves the rule.
Before the 18th century, there is virtually no preserved evidence of Friday the 13th being an ill-fated day. Yet countless superstitious have survived into modernity. The first documented instance of Friday the 13th as bad luck is from a book about Italian composer Gioachino Rossini, who died on a Friday 13th in 1868. A 1907 book, called Friday the Thirteenth, by a superstitious American businessman named Thomas Lawson, further supported the idea when the book's main character causes a Wall Street stock collapse on that auspicious day.
A few other fun (or not so fun, depending on your perspective) Friday the 13th facts:
At least one Friday the 13th occurs each calendar year – and there could potentially be as many as three in one year.
A significant stock market crash occurred on Friday, October 13, 1989. Maybe Thomas Lawson was on to something after all.
President Franklin D. Roosevelt famously refused to travel on any Friday the 13th.
Master of horror and suspense Alfred Hitchcock was born on August 13, 1899 – yep, that was a Friday.
Unlucky Number 13
So why is number 13 unlucky anyway? One of the more common sources of unlucky 13 has Christian origins. Judas Iscariot is said to have been the thirteenth guest at the Last Supper, and since he was the one who betrayed Jesus, leading to the crucifixion, that number has long been suspect. This further led to the superstition that whenever 13 people gathered at a table to eat, one of them would die within the year. This was later extended to include any gathering of 13 people in general.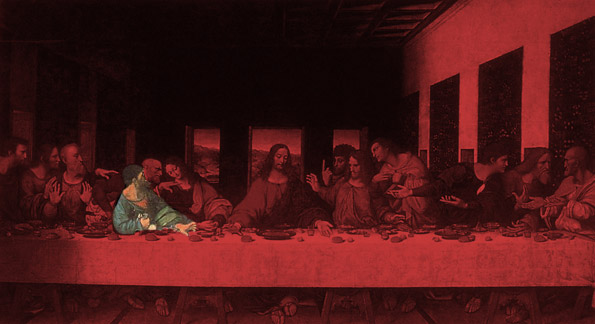 Similarly, the number 13 was declared unlucky in Norse mythology as well. That's because Noki, the god of mischief, showed up uninvited to a gathering of a dozen other gods in Valhalla. While there, he committed the ultimate party foul of orchestrating the death of Balder the Beautiful through trickery, thus killing the god of joy. According to the legend, this murder brought sorrow and darkness to the world – and also marked 13 as the most unlucky number to have at a dinner party. So keep that in mind next time you're putting together your guest list.
Friday the 13th and Modern Superstitions
According to multiple studies, Friday the 13th is one of the top superstitions among people in the U.S. A few freaky facts about 13 that may contribute to this: many buildings don't have a 13th floor; traditionally, there are 13 witches in a coven; and if you have 13 letters in your name, you're fated to have the devil's luck. Not convinced of the last one?
Jack the Ripper
Charles Manson
Theodor Bundy
Jeffrey Dahmer
All these names have 13 letters in them. Do with that as you will.
Bad Things Happen on Friday the 13th
It has been reported that there are more traffic accidents on Friday the 13th. Hospitals also report far more bizarre incidents on Friday the 13th, similar to full moons.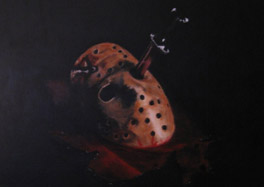 No doubt the popular and long-running Friday the 13th movie franchise, which began in 1980, has perpetuated the day's bad reputation. But whether or not you believe that Friday the 13th brings ill luck, we still think it's a good rule of thumb to avoid any homicidal manic in a ski mask regardless of the day of the week or number on the calendar. But that's just us.
Check out FrightFind's Friday the 13th Calendar to plan around the next ominous date.