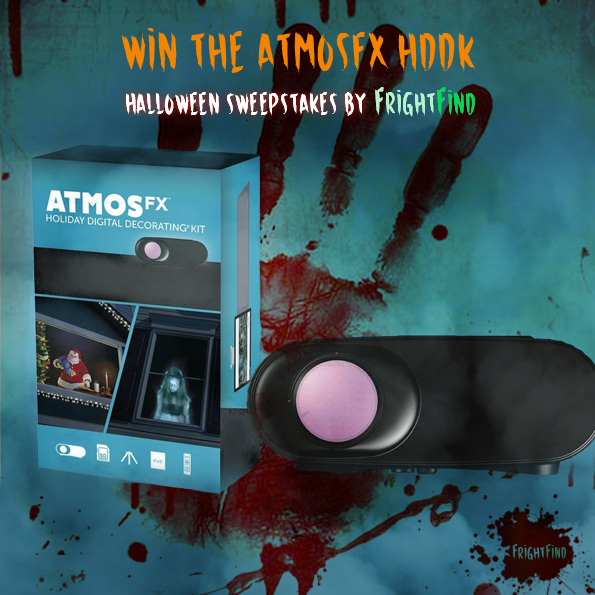 Win Over $1,000 in Halloween & Holiday Digital Decorations from AtmosFX in FrightFind's Just in Time for Halloween Sweepstakes
Win the entire AtmosFX Digital Decorations catalog plus the AtmosFX Holiday Digital Decorating Kit. This includes a projector, tripod, remote, projection material and 14 pre-loaded scenes. Valued at over $1,000 in digital decorations for both Halloween and Christmas, this is a must have for any home haunter or Halloween enthusiast.
Details on entry and prizes below.
How to Enter
CONTEST HAS ENDED. THANK YOU TO EVERYONE THAT ENTERED. WINNERS ARE DISPLAYED HERE >>
Go to Facebook and share, like, or comment on this post. For every action you take, you get an entry. On October 1st, 2016, FrightFind will randomly select and notify the first and second prize winners.
First Prize Details
One first prize winner will take home the AtmosFX Holiday Digital Decorating Kit, and the AtmosFEARfx and AtmosCHEERfx digital catalogs. Only 1 first prize will be awarded at random on October 1st, 2016.
The AtmosFX Digital Decorating Kit Includes: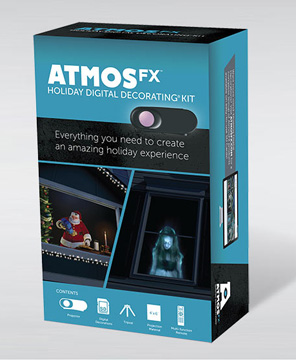 Projector
Tripod
Remote control
Window Projection Material
14 pre-loaded scenes
Built-in speakers
Stereo output
HDMI input
SD card input
All 18 AtmosFEARfx and AtmosCHEERfx digital decorations including:
Second Prize Details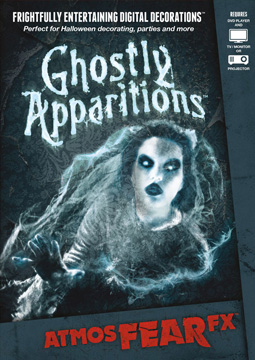 Second prize winners take home a digital download of the Ghostly Apparitions Collection. Ghostly Apparitions allows you to create the ultimate ghost hunting experience by providing a collection of restless spirits that are simply dying to inhabit your home.
10 second prize winners will be awarded at random on October 1st, 2016.
Contest Rules & Terms and Conditions
No purchase required.
Enter as many times as you like.
Sweepstakes only open to legal residents of the United States of America
Prizes will be awarded at random on October 1st, 2016.
Read the full FrightFind Just In Time For Halloween Terms and Conditions.
For more information on AtmosFX and their products check out AtmosFX.com and their Tips and Tricks section.
Enter more contests with FrightFind here.