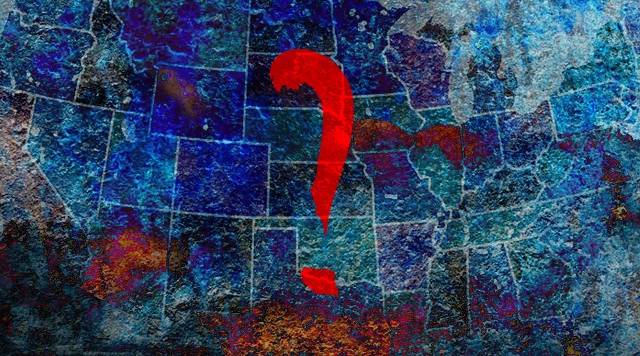 5 Simple Ways to Help Your Haunt Get Found Online
You have an amazing old house, there's a ghost that bumps around in the night and scares the hell out of your guests, and you have a website set up to attract people to your haunt. But for some reason, no one ever visits your website. Worse yet, when you try searching on Google, your haunt is nowhere to be found.
What do you do?
Without getting too deep into search engine optimization (SEO) or pay per click advertising, there are a few easy things you can do help your site get found. And while these don't guarantee instant success, these five tips are easy to do, and will give you the most for your effort.
1. Look at your web page's title tags.
One of the easiest improvements, but biggest rewards, to help your haunt's website show up in search engines is by making sure you have a well-written title tag on each of your pages. The <title> tag is what Google is going to use as the blue link on its search results pages. It's also one of the ways that search engines associate important search terms with your website. Having good title tags, that are relevant to your haunt, is still considered one of the biggest factors that search engines use to rank your website.
What makes a good page title? First, make sure it accurately describes what that page is about. If your page is about an old cemetery and you use a title such as "Free Weird Al Downloads!," not only will you not get the traffic you're looking for, you'll likely get penalized for not having any content related to that page. So make sure the title is accurate. We see a lot of haunts with a title tag of "Home" because the web developer just didn't know better.
Also, make sure the title tag has a relevant keyword phrase in it. What's a keyword phrase? Simply put, it's the phrase you want your haunt to rank for. If you want the page to rank for "haunted cemetery," be sure that phrase is in the title. Remember, you're trying to associate your pages with words people are already searching for.
Finally, make it interesting. While you could use "Old Cemetery" or, as some do, "Home," neither are interesting and probably won't get you any clicks. However, "Old Towne's Most Haunted Cemetery" or "Old Towne's Haunted Cemetery" or "Get Scared at Old Towne Haunted Cemetery" are going to be much more attractive to searchers.
A few example title tag formulas for haunt owners:
One proven formula to consider might be leading with "where" your haunt is (city and/or state) followed with a "what  it is" (haunted house, zombie hunt, corn maze) then the actual name of the haunt. We suggest the name at the end, because typically you will rank well for your name since nobody else around is relevant for your own haunt's name. Examples below.
Formula: "Where What – Haunt Name."
Example title tag: "Vermont's Largest Haunted Event – TerroRealm"
Example title tag: "13th Floor Haunted House in Chicago Illinois"
Another thing you could do, is include your open dates in your title tag. You can cut right to the chase and tell someone that your haunt is open and ready to scare the #$@! out of them. Example below courtesy of Maris Farms.
2. Make sure your haunt's address is clearly displayed on your site.
This seems like a no-brainer, but you'd be surprised how many people don't include their address on their web site. Worse yet, many addresses are often incorrect or out of date. It shouldn't be as hard as finding Sid Haig at a Where's Waldo Rally.
Since you're going to be competing for local searches, it's important to make sure your address and phone number are on every page. This is especially important for mobile search. That way people visiting from out of town will be able to find your haunted attraction on their mobile device.
Having your address on your site is a ranking factor in Google's local algorithm. On top of that, being consistent across your website and other properties is another major local ranking factor. At the very least, have your address on every page of your site in the footer. On key pages (homepage, contact page, get directions/location page), put it right in front of a visitor.
Make sure you have an easy to find contact page with your haunt's hours, contact information, and other basic details. If someone does a search specific to your haunted house, Google and the other search engines may display it in their results.
TIP: Don't put the address in an image. Search engines don't read images. Make it HTML text.
3. Set up a blog.
If you already have a blog, make sure you're updating it regularly (at least once a week is suggested). If you don't have a blog, now is the time to start one. Why? Because by adding more content to your site, you're giving the search engines a reason to keep visiting it and finding all your amazing content. The more content you have, the more opportunities you have to attract visitors with other keyword phrases that are related to your haunt, but not on any of your pages.
Blogging also gives you another avenue to tell the story of your haunt. Visitors want to read about your haunt's history or read reviews of what people have seen there. This is a great marketing tool for you and it will build excitement and interest in your haunt. Do people stay at a haunted bed-and-breakfast for the delicious eggs Benedict? Probably not. Instead, they want to hear stories about recent sightings and guest experiences. This makes your haunt seem more active and interesting, and a blog is the best way to do that online.
I know it takes a lot of time. But as a haunt you have a TON of easy material. Take a picture of a prop or an actor and throw together a quick post. Throw in-production haunt pictures as you prep for the season. Before/after pics of a scare actor getting ready. Haunters have it easy when it comes to content.
4. Get listed in directories.
In the old days of SEO, directories were an easy way to get links for your site. For those who don't know, links were a get rich quick SEO tactic back in the day. That's long gone.  While getting links pointing at your website is still important, directory listings are not the way to build links.
Then why recommend this?
Because you don't do it for the links, you do it for the audience. Take FrightFind.com for example. People visit this site every day looking for haunted attractions, real haunted houses and other places for paranormal experiences or just a good scare. They're looking for places near them, or places they're visiting.
This is the perfect audience for your haunt! They've already been qualified by their interest, so all you need to do is make sure the visitors to FrightFind and sites like it have your haunt on their site. Getting listed on FrightFind is free, but our state sponsorship program exposes your haunt to even more local signals and traffic. Find out more by adding your haunt here.
TIP: FrightFind's state sponsorship program is designed to get your haunt in front of more local searches. Limited to only 3 haunts per state, it's a great way to gain more exposure. Yes, a shameless plug!
5. Local business listings.
Your haunt is a local business. Google, Bing, Facebook, Yelp, and several other local search networks cater completely to local businesses. Setting up your site in each of these takes a lot of time and energy, but for each one you do, you open your business up to a new audience and improve your chances of showing up when customers are searching for "haunts nearby" or "haunts in Chicago."
TIP: Keeping your haunt, patch, or maze info up to date in these can be a major time suck. There are tools out there that help you manage all of your local listings in once console. We recommend Moz Local.
Bonus! Advertise.
Sure, opening your wallet may not be an SEO recommendation, but it's an easy one to take advantage of because it's a proven way to drive people to your website.
And the targeting can be very effective. The biggest mistake we often see is haunts spending money to advertise to an audience 2 states away. That's a major mistake and waste of money. The great thing about advertising on a service like Google's Adwords or Facebook is that you can target an audience accurately by geography. You can also accurately measure how effectively your dollars are spent. It can be daunting, but we'd be happy to help if you have any questions.
Happy Haunting!
There are a lot of things you can – and should – do to help your website get found. But remember, just like it took a psychopath and an ax to make the Borden House haunted, it'll take more than one tactic to get your haunt's website found. Starting with these five tactics is a great place to begin.
Need help or have a question? Contact us here.