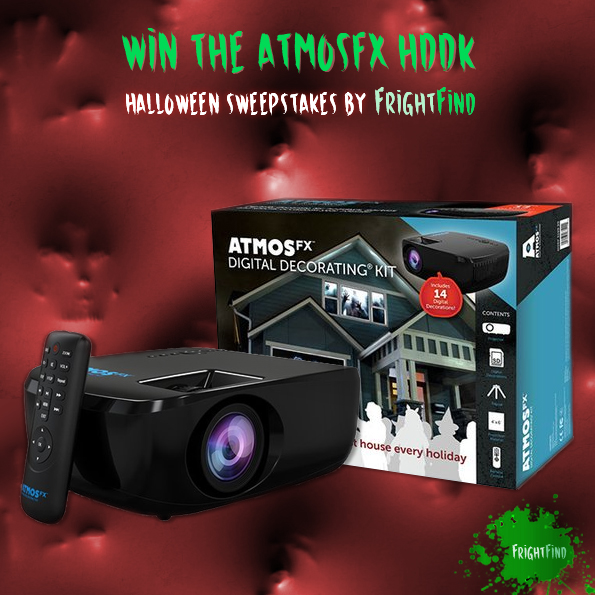 WINNER ANNOUNCED!
Thanks to the thousands of people who entered the AtmosFX Halloween Sweepstakes. The winners have been announced on Facebook. Please come back for more contests and giveaways in the future. Enter more contests with FrightFind here.
Win Over $1,000 in Halloween & Holiday Digital Decorations from AtmosFX in FrightFind's Just in Time for Halloween Sweepstakes
Win an AtmosFX Holiday Digital Decorating Kit as well as several of AtmosFX's Digital Decorations. This includes a projector, tripod, remote, projection material and 14 pre-loaded scenes. Valued at over $1,000 in digital decorations for both Halloween and Christmas, this is a must-have for any home haunter or Halloween enthusiast.
Details on entry and prizes below.
How to Enter
Go to Facebook and share, like, or comment on this post. For every action you take, you get an entry. On October 10th, 2017, FrightFind will randomly select and notify the first and second prize winners. Don't have Facebook? That's fine, simply comment on this post and you're in like Flynn.
First Prize Details
One first prize winner will take home the AtmosFX Holiday Digital Decorating Kit, and the AtmosFEARfx and AtmosCHEERfx digital catalogs. Only 1 first prize will be awarded at random on October 10th, 2017.
The AtmosFX Digital Decorating Kit Includes: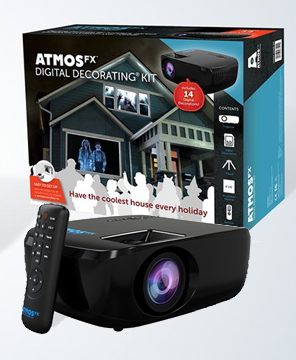 Projector
Professional mounting tripod
Remote control (2 AAA batteries not included)
UL power adapter
Standard Window Projection Material
Digital Decorations SD Card with 14 pre-loaded scenes
Receive these AtmosFEARfx and AtmosCHEERfx digital decorations and more: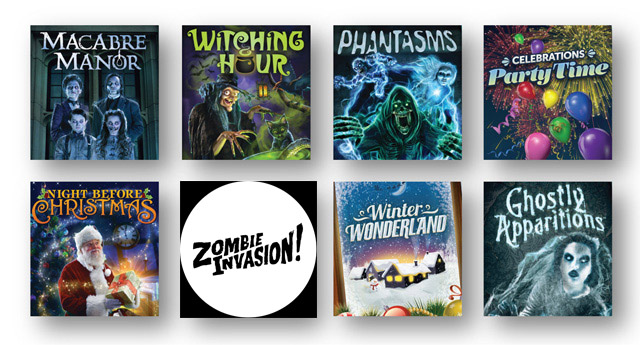 Second Prize Details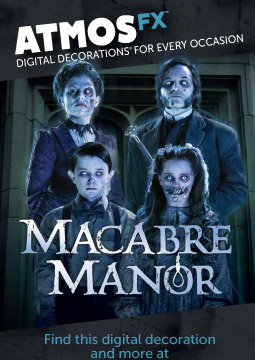 Second prize winners take home a digital download of the Macabre Manor. "Who are these strange residents of the long-abandoned Macabre Manor, and what happened to them? After centuries without 'living' tenants in their aged estate, the Lord and Lady of the House – and their twin children – have turned to haunting each other to pass their tedious, endless days."
10 second prize winners will be awarded at random on October 9th, 2017.
Contest Rules & Terms and Conditions
No purchase required.
Enter as many times as you like.
Sweepstakes only open to legal residents of the United States of America
Prizes will be awarded at random on October 9th, 2017.
Read the full FrightFind Just In Time For Halloween Terms and Conditions.
For more information on AtmosFX and their products check out AtmosFX.com and their Tips and Tricks section.
Enter more contests with FrightFind here.