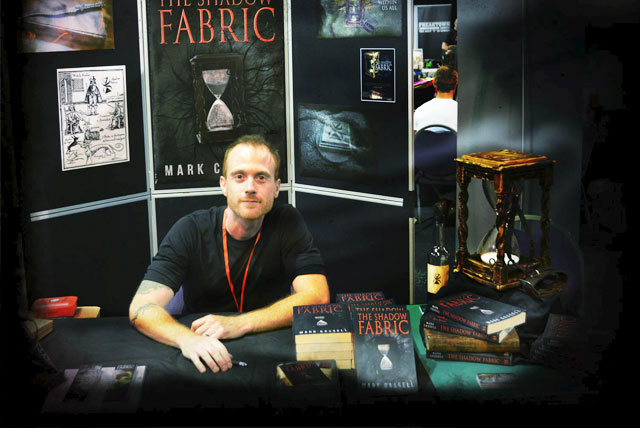 What happens when a poet from the UK becomes a science fiction, horror, steampunk, not for children writer? You get Mark Cassell, the author of The Shadow Fabric, a novel about demons in the darkness. Not only was it his debut novel but it was the No.1 best seller on Amazon's British Horror list. Not a bad start!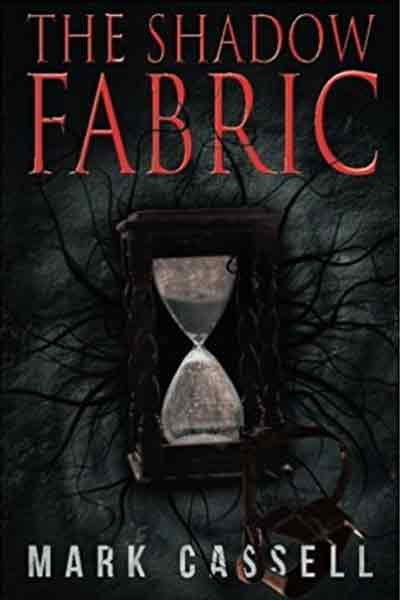 His next venture was a collection of short horror stories called Sinister Stitches.  These 12 dark fantasies will have you hungry for more.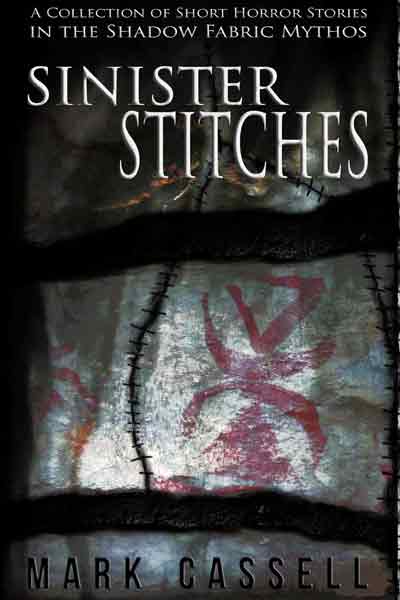 So what's next for Mark? He has two upcoming releases available, both available for pre-order: The Shadow Fabric Mythos Volume 1 and Hell Cat of the Holt.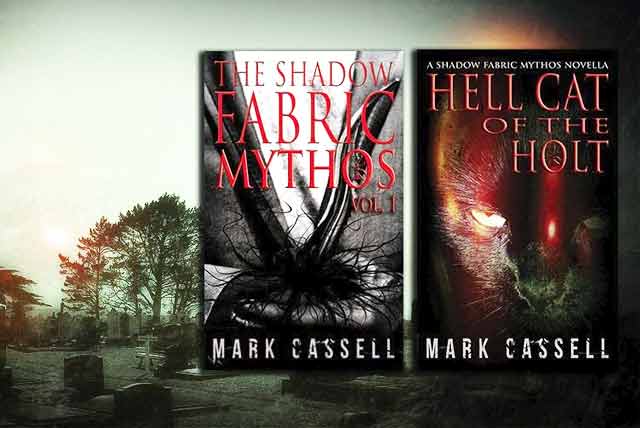 The Shadow Fabric Mythos Volume 1: 16 Shadow Fabric Mythos stories – over 450 pages of absolute terror!
Includes the best-selling debut novel The Shadow Fabric, all stories from the collection Sinister Stitches, the short stories Ten Minutes Till Deadtime and Claimed, and also a previously unpublished mythos story Dead Lines.
Pre-Order The Shadow Fabric Mythos Vol.1 on Amazon
Shy accountant Anne returns to the village of Mabley Holt to piece together her life after a family tragedy. When her cat vanishes, and a neighbor claims to speak with his dead wife, she soon learns there's more to the village than any resident dares admit. In search of her beloved pet, she discovers not only family secrets but also revelations of a local legend.
As she treads an unsteady path between folklore and fact, her confidence in where she grew up begins to crumble. Into hell.
Set in the bestselling Shadow Fabric Mythos, Hell Cat of the Holt is not just a ghost story, and is much more than a black cat sighting.
Pre-Order Hell Cat of the Holt on Amazon
More from Mark Cassell
Free stories: www.markcassell.com
The Shadow Fabric mythos: www.theshadowfabric.co.uk
Twitter: https://twitter.com/Mark_Cassell
Facebook: www.facebook.com/AuthorMarkCassell