Overview
Old Haunted Western State Hospital
Old Western State Mental Hospital is one of the eeriest places in all of Washington State. It was originally Fort Steilacoom Asylum in 1871, but the building dates back to 1849 when it was part of the Fort Steilacoom Army post.
The history of the hospital tells stories of frontal lobotomies, mental wards that were secretly open for prostitution by the orderlies and brutal attacks on patients. The grounds are creepy indeed and many paranormal groups will ghost hunt at night after the park closes. Be careful and watch your step.
The hospital catered to the insane and stories from the high security wards of beatings and crazed outbreaks are plentiful.
How to get to the Old Western State Hospital
The ruins of the old mental hospital are inside Fort Steilacoom County Park in Lakewood. The address is located on the map tab above. There is a path at the end of the parking lot that takes you through the woods. You'll walk a little bit and find the old hospital in ruins and graffiti. The grounds have deteriorated with time.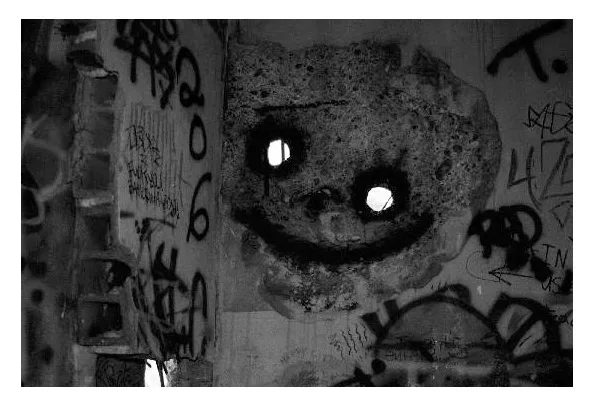 Image credit
The ruins of the hospital are slowly disappearing. The cemetery is ominous and paranormal researchers have captured orbs and strong signals suggesting ghostly inhabitants. A walk around the grounds during the day can be spooky, but at night things get even more interesting.
Nirvana and Western State Hospital's most famous patient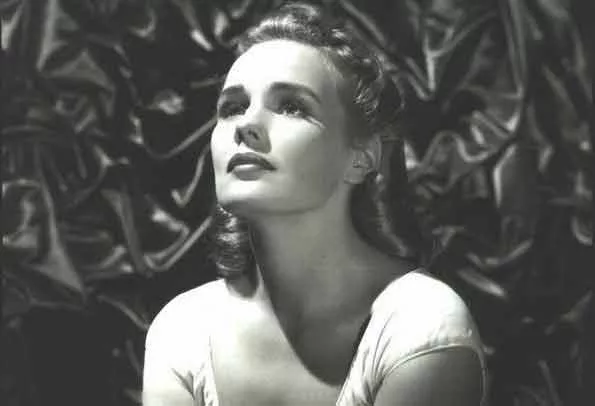 Frances Farmer was an up and coming Hollywood actress in the 1930s, starring in films with Bing Crosby and Cary Grant. Unfortunately she struggled with alcoholism and was arrested for drunk driving with her car's headlights on during a war time blackout. You read that right. While awaiting trial she was very violent and had to be regularly subdued.  At her sentencing, her family urged the judge to move her to a psychiatric hospital, believing that she needed treatment. She spent a short time in a California hospital but eventually made her way to Western State Hospital where she spent almost 5 years.
This time of her life was documented in the 1978 book Shadowland by William Arnold. As popular as this book was, it wasn't very factual. Arnold admitted in 1983 to making up the story that Frances was given a lobotomy during her stay at the hospital. But 1983 was a bit too late and Hollywood made their film Frances, starring Jessica Lang, where she indeed get's a lobotomy. Oops!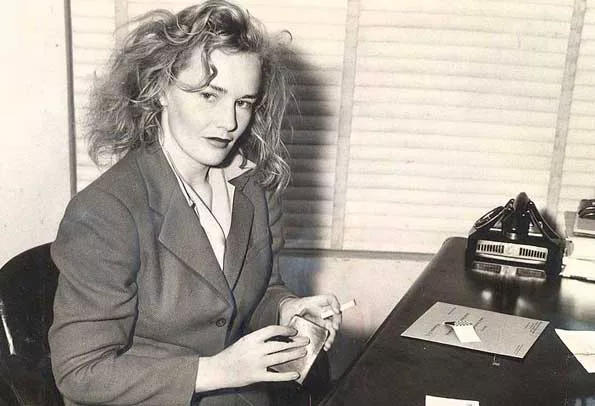 This isn't to say that her stay at Western State wasn't a horrible experience. In her biography, Will There Really Be A Morning? she states that she was "raped by orderlies, gnawed on by rats and poisoned by tainted food…chained in padded cells, strapped into strait jackets and half drowned in ice baths."
Frances was released from the hospital for good in 1950. She made a small comeback in Hollywood but never regained her much desired stardom. She died in 1970 of esophageal cancer at the young age of 57.
Being from Seattle and all, super group Nirvana took a shine to the story of Frances. In 1993, Nirvana released the song Frances Farmer Will Have Her Revenge On Seattle off of their album In Utero. Nirvana's singer Kurt Cobain said of the song, "I guess that's my way of letting the world know that bureaucracy is everywhere and it can happen to anybody and it's a really evil thing,." He went on to say "The story of Frances Farmer is so sad and it can happen to anybody and it almost felt at a time that it was happening to us."
Nirvana's Frances Farmer Will Have Revenge On Seattle