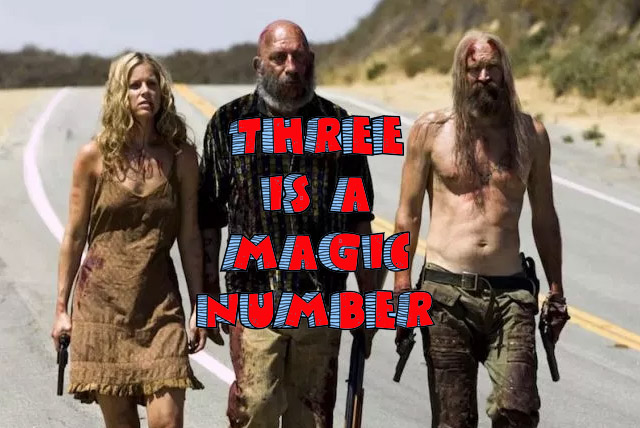 Rob Zombie's upcoming film, 3 From Hell, is slated for release in 2019, and production of what is sure to be a bloody bash of gorey, dysfunctional family fun is well underway—following Zombie's announcement that filming had begun on March 13 of this year, exclusive teasers, images, and more have been made available on Zombie's site for a sneak-peek at the horror icon's latest.
3 From Hell Plot Teasers
While details on the film's plot are yet to be released, Zombie has been generous with the teasers. After a slew of images featuring the Firefly family and their nemeses were released on May 22, a character poster featuring Bill Moseley as Otis Driftwood was featured on June 20 and was soon followed by a similar poster featuring Danny Trejo as Rondo on June 26. Bloody Disgusting reports that while Danny Trejo is on-board with 3 From Hell, Diamond Dallas Page's will not reprise his role as The Devil's Rejects' Bill Ray Snapper for a reunion of "The Unholy Two."


So far, Zombie has confirmed that 3 From Hell is the sequel to 2005's The Devil's Rejects, which also served as "a sequel of sorts" to 2003's House of 1000 Corpses, according to the official website for the musician and horror director. The series follows the psychopathic murder sprees of the Firefly family, as led by Captain Spaulding (Sid Haig), his daughter Sheri Moon Zombie (Baby), Otis Driftwood (Bill Moseley), and Karen Black (Mother Firefly).
Although it seemed that the end of the Firefly family was imminent with the rain of fire from the police at the end of The Devil's Rejects, the fates of Baby, Spaulding, and Otis are hinted at from Zombie's teasers: Baby is seen leaving a courtroom following a "violent outburst," a snapshot of Spaulding shows him being escorted to his cell and a distraught Otis pleas for the Three's release with the media.
In tune with the growing hype, the "Free Baby" shirt featured in Baby's courtroom/jailhouse teaser is now available for grabs on localboogeyman.com for $36 each, along with plenty of merch to quell the anticipation as we inch closer to Three From Hell's yet-to-be-announced release date.