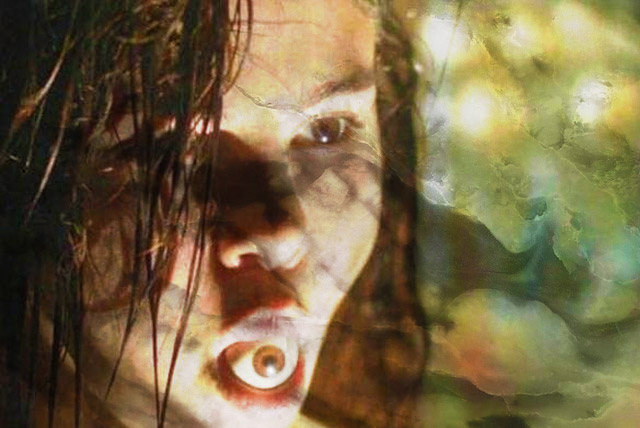 Pop queen Selena Gomez has ventured into scream queen territory with artist/photographer Petra Collins in their new short film, "A Love Story," for IGTV, Instagram's long-form video platform. Snippets of the film can be viewed on Collins' Instagram highlights and posts, which provide a deliciously dark serving of pastel creepiness.
Selena Gomez in Horror Movie "Love Story"
The excerpts from "A Love Story" show Gomez playing with a disembodied mask in an eerie bathtub, gathering up frosting off her leg with a knife before licking her unexpected shaving tool clean, tonguing a glass eyeball, and being attended to by a haunting figure with a bulbous mask, who looms over Gomez. All of this is backed with Collins' signature approach to film, which coats the whole setting in a dream-like haze that emphasizes the nightmarish oddities in the film.
Collins and Gomez have previously worked together on Gomez's "Bad Liar" and "Fetish" music videos, and their friendship—along with Collins' affinity for horror—directly influences their creative and professional relationship, as Collins explained to Vanity Fair:
"I love The Exorcist and the things that come from inside you, the things that are a little more subtle, and things that you deal with from inwards, and I feel like it's something Selena and I both love talking about . . . that topic is sort of dear to us."