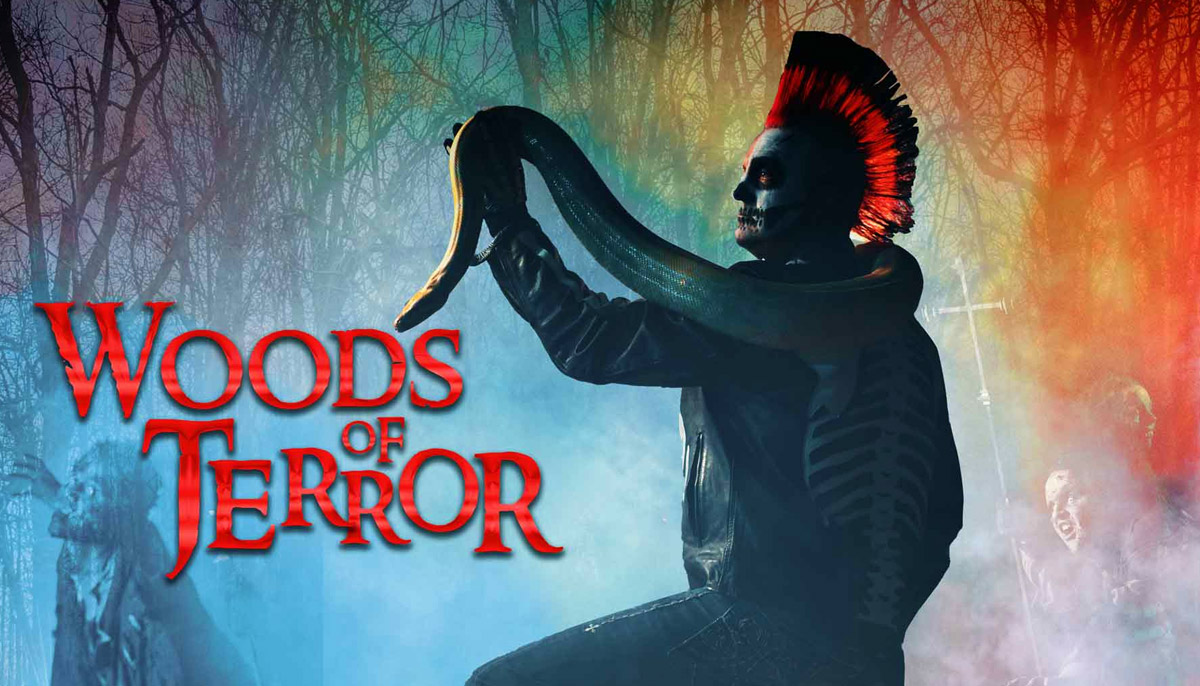 The thrill-seekers of North Carolina are in for a treat this Halloween season when Woods of Terror returns! This haunted attraction is one of the most renowned in the country, and features a variety of ghastly experiences, from sinister carnivals to graveyards full of zombies.
Prepare to be terrified as you make your way through these woods!
Woods of Terror Haunted Attractions
Venture deeper into the Woods of Terror, if you dare. You'll find yourself immersed in the all-too-realistic Haunted Asylum, where screams echo down the halls, and the deranged inhabitants lurk around every corner. The eerie silence is broken only by the maniacal laughter of those who've lost their grip on reality. The paths are narrow, the walls close in, and the feeling of dread is palpable.
Beyond the asylum, you'll find the Blood House, a grim locale that's not for the faint of heart. Here, the scent of copper fills the air, and the walls bear the ominous stains of past horrors. This house's residents are not hospitable and take a perverse delight in the fear they instill in every visitor.
Should you survive the Blood House, the Carny Crypt awaits with its grotesque and twisted inhabitants. This grotesque mockery of a carnival is filled with the demented echoes of laughter and the perverse entertainment of its ghastly ringleaders. The games are rigged, the prizes are horrific, and the only winner is terror itself.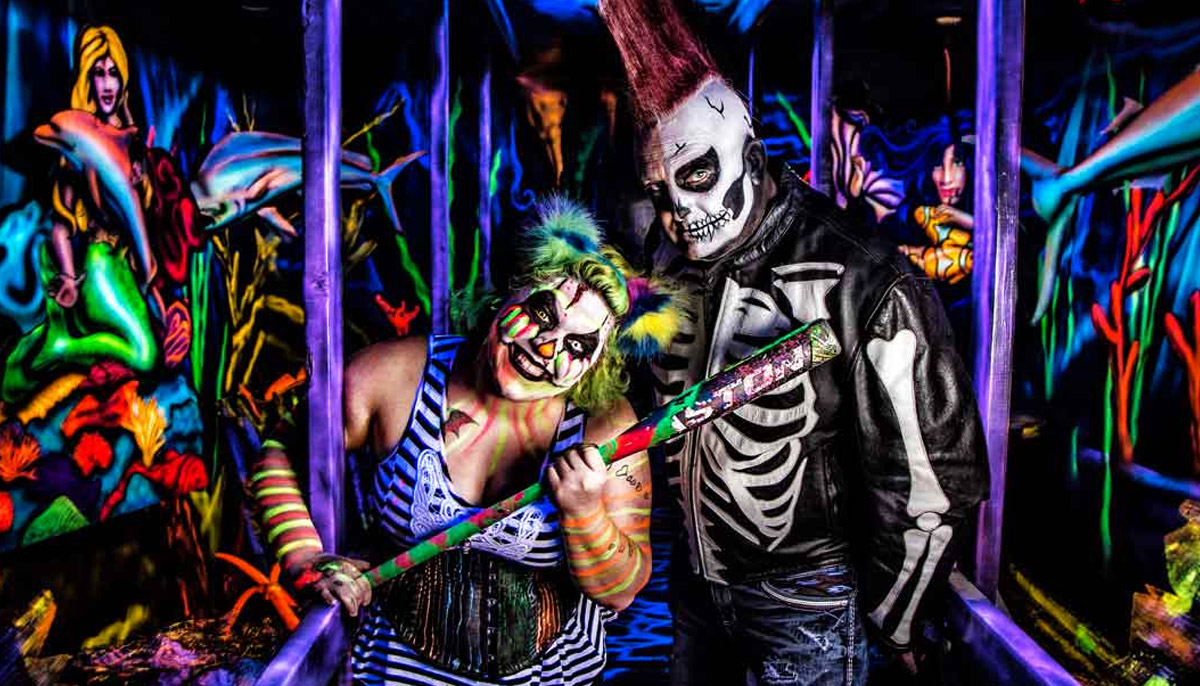 Just when you think you've escaped the worst, the path leads you to a decrepit graveyard known as the Night Stalkers. This is where the undead roams freely under the spectral glow of the moon, their mournful cries piercing the silence of the night. Stone monuments and decrepit crypts stand as silent sentinels in this ghastly necropolis, where every shadow holds a dreadful secret.
But don't think the terror ends there. The Woods of Terror is constantly evolving, adding new horrors to its haunted collection each season. The creators behind this macabre masterpiece are dedicated to ensuring you face fresh fears with every visit.
Before you brave the Woods of Terror, remember the rules: stay on the path, don't touch the creatures, and whatever you do, don't let them see you scream. But most importantly, leave your fears at the door – this Halloween season, it's time to embrace the terror within.
Visit Woods of Terror
Beginning September 16th, you can visit the Woods of Terror for a haunting Halloween experience you'll never forget . This is not just another walk in the woods – it's a journey into your deepest fears, a chilling challenge that will leave you questioning what's real and what's a nightmarish figment of your imagination. As the sun sets and darkness falls over North Carolina, the Woods of Terror come to life. Will you survive till dawn?